Number one draft pick Zion Williamson set to make highly anticipated NBA debut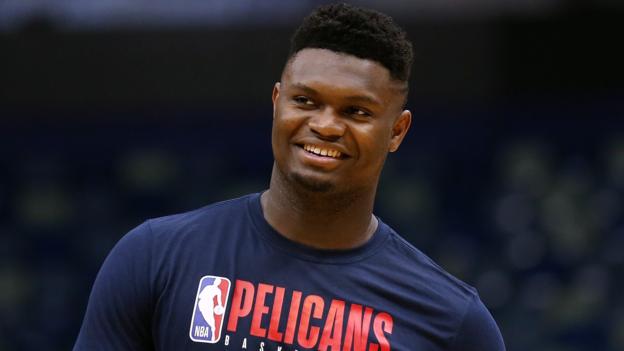 Zion Williamson set to make debut for New Orleans Pelicans
Number one draft pick Zion Williamson is set to make his highly anticipated NBA debut on Wednesday evening for the New Orleans Pelicans. The Pelicans come up against San Antonio Spurs in New Orleans Wednesday evening.
Williamson was number one draft pick in 2019 however has yet to play in the NBA due to a knee injury, missing the first 44 games for the Pelicans.
The 19 year olds debut is set to be one of the most anticipated in NBA history, the last debut of this magnitude being Lebron James back in 2003. James made his NBA pro debut in the 2003 season for his home side Cleveland Cavaliers at the age of 18. James tallied up 25 points, 9 assists, 6 rebounds and 4 steals in his pro debut, the rest is history.
The 6 foot 6 forward has been hailed as a "one in a generation athlete" by NBA legends such as Kevin Durant. Williamson is said to have a rare blend of technical skill and athleticism as well as exceptional power. Zion's huge dunks have already become viral from college and high school basketball.
Rookie of the year?
Many are questioning as to whether Williamson can still win rookie of the year despite missing a large chunk of the regular season. Number two draft pick Ja Morant is seen as his biggest competitor for the title, the 20 year old having an outstanding season for the Memphis Grizzlies thus far.
If Zion can turn the ship and get the Pelicans into a playoff spot his chances will increase hugely.
Ja Morant is currently 1/5 odds to become rookie of the year, whereas Zion Williamson currently sits at 12/1 due to his inactivity in the NBA.
The Pelicans will face off against the Spurs on the 22nd January at 9.30pm EST (2.30am UK.)