Champions League Last 16 Draw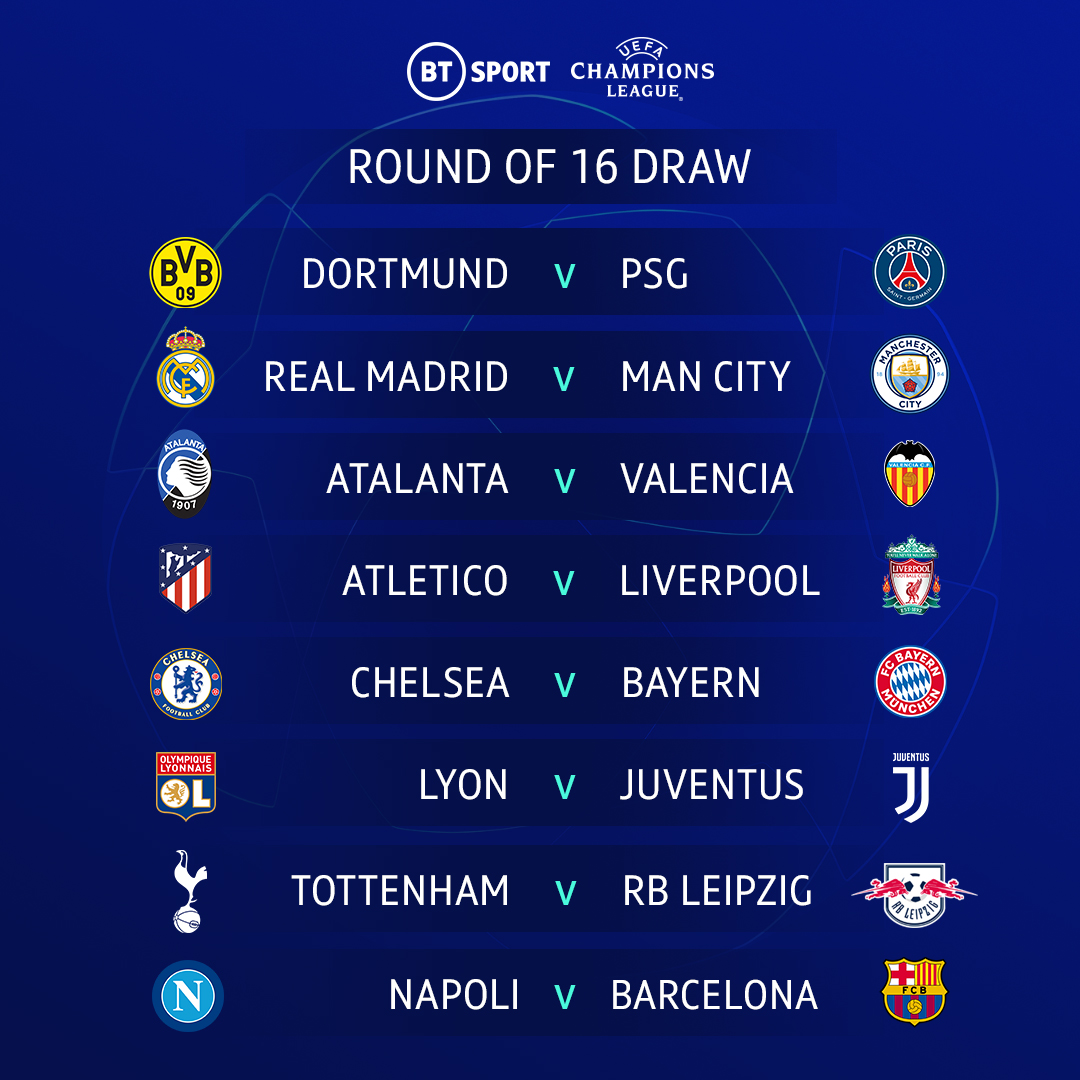 Who Plays who in the last 16 of the Champions League Draw – The Full List 
The last 16 draw has produced some mouth watering ties. Despite Liverpool and Manchester City topping their group;  they face a tough task ahead of them with both teams heading to Madrid.
Meanwhile Chelsea have it all to do with a difficult tie with German giants Bayern Munich. Meanwhile Mourinho's Spurs side will surely be relieved to be up against RB Leipzig in one what looks to be the easiest tie for all of the English sides.
Borussia Dortmund v Paris Saint-Germain
Real Madrid v Manchester City
Atletico Madrid v Liverpool
Tottenham Hotspur v RB Leipzig
When will the last 16 games be played?
The first leg ties for the last 16 will take place in February (18th/19th and 25th/26th.) With the second leg ties commencing in March (10th/11th and 17th/18th.)
The group winners will play their first leg away from home with their second leg commencing at home.