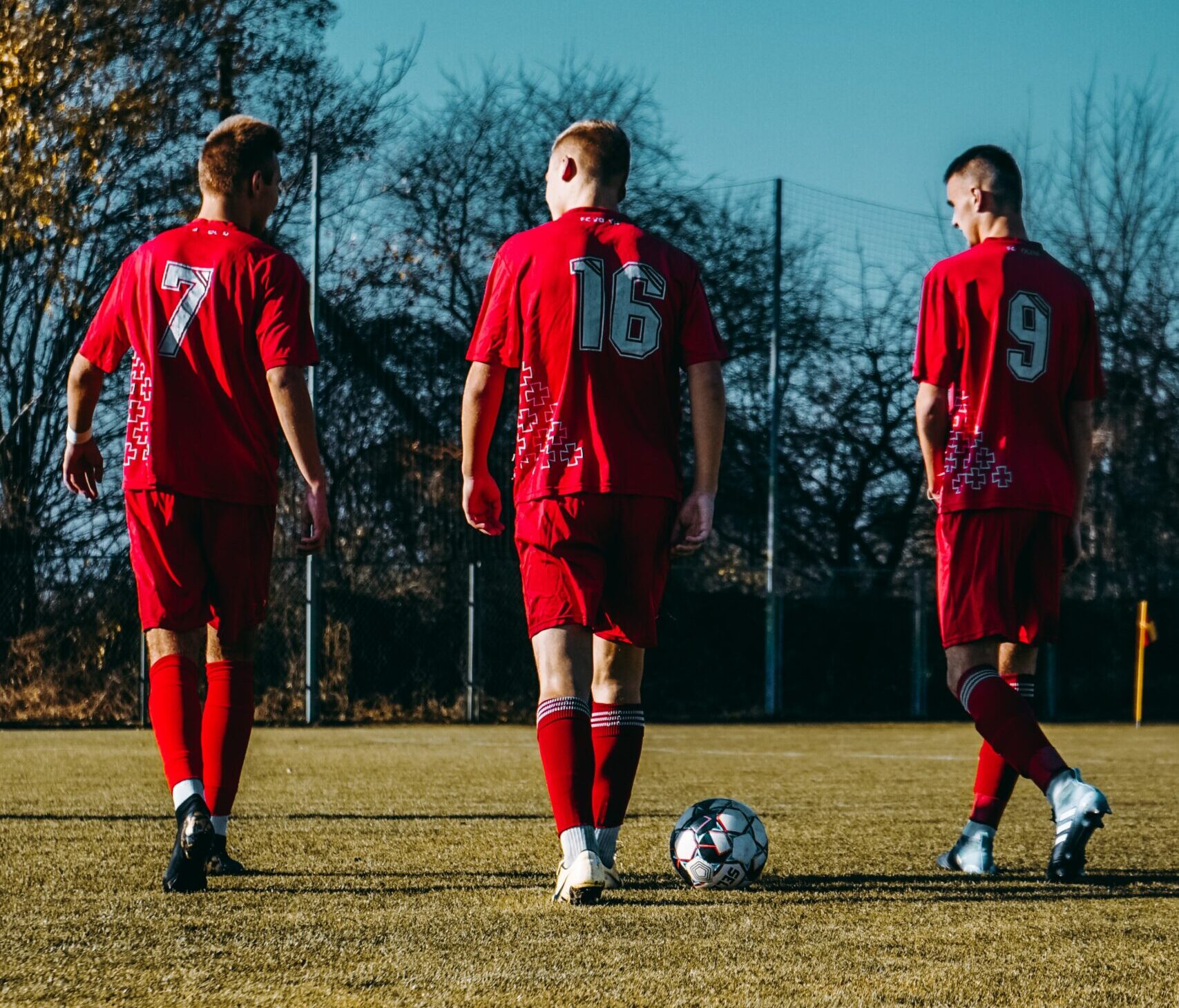 Exploring the back 3
The use of three central defenders and two more advanced wing backs has shot through football and is now almost as common as 4 at the back. In this article we explore the back 3.
To understand why it is effective, we first need to understand what it is. A back 3, as the name suggests, has 3 central defenders, with two wider, more advanced, wing backs. Wing backs are found on the left and right, therefore you have the left wing back and a right wing back. These players are sometimes so advanced that they are wide players in the midfield.
The three in the back with wing-backs can be found in formations such as the 3-5-2, 3-4-3 and the 3-4-2-1.
One good example of this in action is Antonio Conte's Tottenham Hotspur. Conte is a renowned user of this tactic, so it wasn't a surprise when he came and put it into effect at the Lilywhites. Conte uses a back three of Eric Dier, Christian Romero and Ben Davies as his defensive core. He then uses either Matt Doherty or Emerson Royal as his right wing back, and Ryan Sessegnon or Sergio Reguilon on the left. These players are well adapted to these roles. For example, Sessegnon and Doherty both played in that position for previous clubs. These two have also benefited from the change of formation. When spurs played a back 4 under Mourinho, Pochettino and Ryan Mason, these players struggled with form and game time. Now they are serious contenders for the first eleven week in week out.
The benefit of a three at the back is the strength it provides in all areas of the pitch. When your team is defending, the tactic means your wingbacks can shift easily into and out of a 5 at the back. The move also can see a bolstered midfield and more wide attacking options, commonly the overlap with the advanced winger. This is the fundamental difference between a three and a five at the back. This mobility also gives it the edge for many when it comes to choosing between a 3 and a 4 at the back.
There are negatives of a three compared to a four. Four at the back, often found in formations 4-4-2, 4-2-3-1 and 4-3-3 is often regarded as a less risky, more reliable way of defending compared to the almost freeform 3 three at the back. A back three also means less players in attack due to the larger defence whilst the four gives space for another attacking player. But for many the benefits of fast flowing, intelligent football outweighs these negative side effects.
That is Sporting Ferret's introduction to the back three.
We hope you enjoyed the article 'Exploring the back 3.' Which defensive tactic do you think works the best? Let us know!
Read more on sport below: