How Oscar Piastri Became the 2021 Formula 2 Champion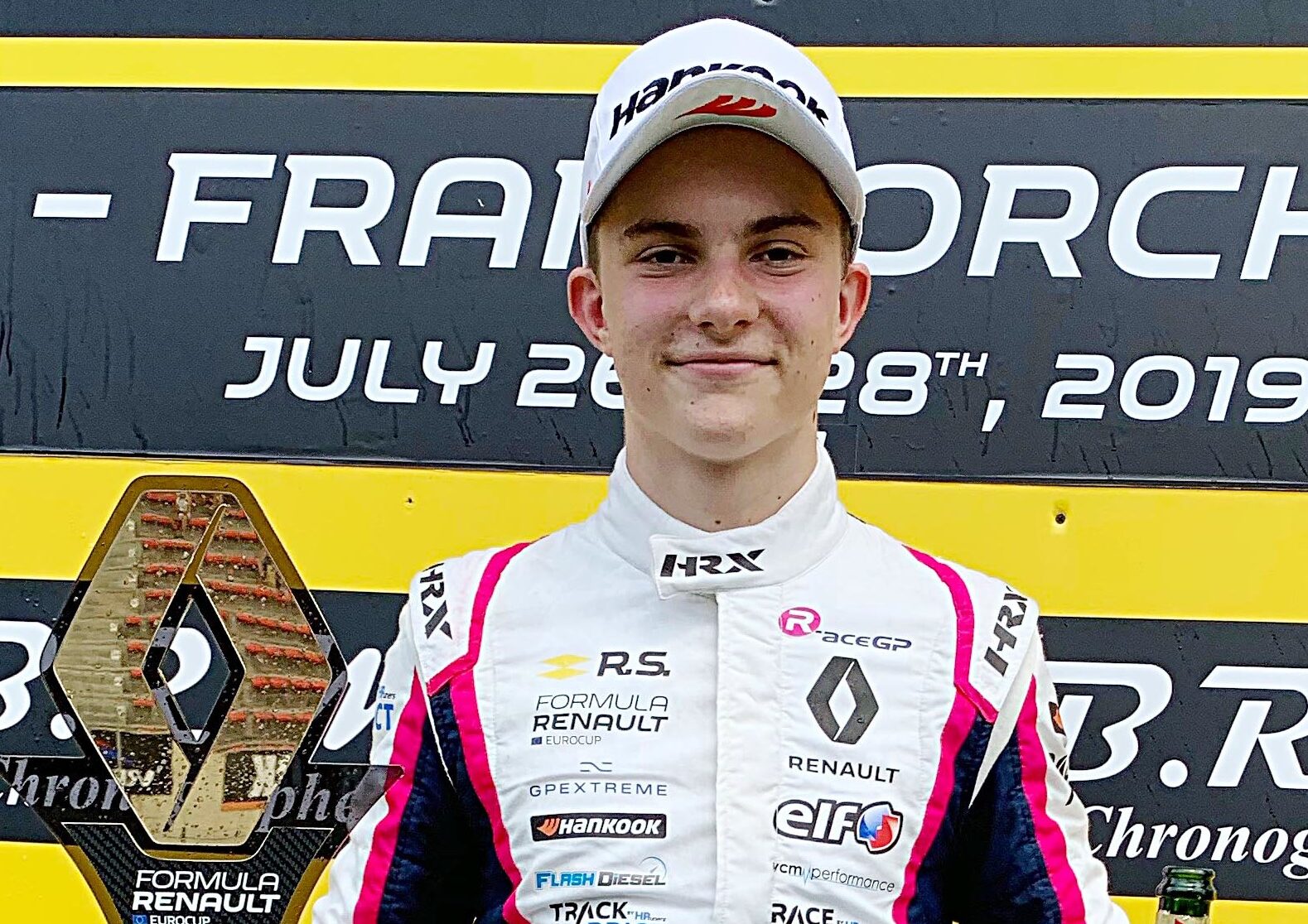 Three years. Three titles. One unstoppable rookie
The young Australian Oscar Piastri has been unstoppable on his climb up the Formula 1 feeder series. In 2019, he won the Formula Renault Eurocup championship. In 2020, he won the FIA Formula 3 championship. And now his most recent success is taking the 2021 FIA Formula 2 title in Abu Dhabi this past weekend. But how did Piastri get here, and how did the championship fight unfold?
Piastri's success in the world surrounding Formula 1 began in 2017, when he finished as the runner up in Formula 4 after his first full season competing in the championship. After two years in the Formula Renault Eurocup championship, he took the title in 2019 with R-ace GP. From there he was signed by Prema Racing and promoted to FIA Formula 3 in 2020. This season he was also signed by Renault F1's junior programme, the Renault Sport Academy, which later became the Alpine Junior Academy.
After becoming the Formula 3 champion by a narrow margin over teammate Logan Sargeant, Piasti was promoted to Formula 2 with Prema Racing. Prema is a formidable force throughout the Formula 1 feeder series, taking the team and driver's title in every championship they competed in during the 2020 season. In Formula 2, Piastri replaced the reigning champion Mick Schumacher, who made the step up to Formula 1 for 2021. His teammate was Robert Schwartzman, a Ferrari junior driver who finished an impressive fourth in the standings in his debut season, and was the favourite to take the title in his second year.
Round 1
Right from the opening round of the season in Bahrain, Oscar Piastri showed himself to be a frontrunner in the title battle. After qualifying seventh, he started the first sprint race in third place due to Formula 2's reverse grid rules. He finished in fifth, and as per the format started the second sprint race from sixth on the grid. From there he would climb his way up the grid to take his maiden Formula 2 win over another title favourite and fellow Alpine junior Guanyu Zhou. A DNF for Piastri in the feature race saw Zhou take the championship lead over Liam Lawson, with Piastri in fourth.
Round 2
In the second round, which took place in Monaco, ART's Theo Pourchaire became Formula 2's youngest ever pole-sitter, and Piastri lined up third behind his teammate Schwartzman. After finishing the first sprint race on the edge of the points, Piastri took second place in the second race. He initially finished third behind Lawson and Dan Ticktum, but Ticktum inherited the win when Lawson was disqualified for violating starting procedures. While Pourchaire went on to take a dominant win in the feature race and become Formula 2's youngest race winner, Piastri fought off Schwartzman and claimed P2. This meant that he would come up to second in the overall standings, only 16 points behind Zhou. 
Round 3
Next, Formula 2 went to Baku, another intense street circuit. Here Juri Vips became the first driver to win two races in a single weekend, taking consecutive wins in the second sprint race and the feature race. Despite not finishing Sprint Race 1 while Zhou went on to take a podium, Piastri managed to close in on his closest title rival throughout the weekend, and after scoring second place in the feature race, the gap between them in the standings was down to just five points.
Back.
To back.
To back. https://t.co/INhGjsB7sb

— Oscar Piastri (@OscarPiastri) December 11, 2021
Round 4
After a month of break, Round 4 was held at Silverstone. Here, Piastri took his first pole in Formula 2 (or Formula 3 for that matter). But Zhou was right behind him in second, so their close fight continued, while Schwartzman struggled in qualifying and finished seventh. A poor qualifying for the Russian driver meant that he started fourth in the first sprint race, and went on to win over Vips and Christian Lundgaard. Zhou spun on the first lap and was unable to continue, while Piastri made up places from tenth to finish sixth. While MP Motorsport's Richard Verschoor went on to win Sprint Race 2, Piastri finished fourth and Schwartzman fell back to 15th. Zhou made an impressive climb from last on the grid to finish 11th, but still failed to score any points.
Starting from first in the feature race for the first time, Piastri struggled to maintain his lead, and ended up finishing third behind Ticktum, while Zhou went on to take the lead and win the race. But thanks to Zhou's troubles in the sprint races and Piastri's hard work, he took the championship lead for the first time that season. Zhou in second was five points behind him with 103 points, and Schwartzman was third with 91 points, while Ticktum and Vips trailed close behind. With four rounds of Formula 2 completed, the season was officially halfway done.
Round 5
Going into Round 5, Piastri was the new favourite to take the title, a feeling emphasized when he took a second consecutive pole position at Monza. Starting tenth for Sprint Race 1, he made his way up to finish an impressive fourth behind Pourchaire, Zhou, and Lundgaard, who made up the podium. Piastri took his first feature race win from pole that weekend, though Zhou, who got ahead of second-placed Jehan Daruvala at the start, finished second right behind him. At the end of this round, the top three in the standings stayed the same, with the margins between them widening bit by bit.
Round 6
Round 6 was held in Sochi, and hardly anyone was surprised to see Piastri score yet another pole position, despite him not taking any in Formula 3 or Formula 2 before Silverstone. He was becoming unstoppable.
Ticktum took a lights to flag victory in Sprint Race 2, and while neither Piastri nor Zhou scored points, Schwartzman finished on the podium. Bad weather saw the format rearranged and Sprint Race 2 was cancelled. True to form, Piastri dominated the feature race to take a second consecutive feature race victory from pole. Now Piastri was 36 points ahead of Zhou in the standings, while Schwartzman was closing in from third.
DEBUT SEASON CHAMPIONS ?

Welcome to the club, @OscarPiastri ?#F2 pic.twitter.com/jtZVLlwDAD

— Formula 2 (@Formula2) December 11, 2021
Round 7
Over a two month break later, and Formula 2 headed to Saudi Arabia for the penultimate round of the championship. While Piastri still had a firm hand on the title, there were still plenty of contenders in the championship fight. While no one but Piasri could clinch the title in Jeddah, all drivers up to ninth-placed Felipe Drugovich could mathematically still win the championship. The combination of a brand new track and a long break for the drivers meant that anything could happen.
But Piastri went on to take a fourth pole position, and while Schwartzman was right behind him, Zhou struggled and finished sixth. The upside for Zhou was starting ahead of his rivals for Sprint Race 1 with the reverse qualifying format, but after contact with Lundgaard in the race he finished a miserable 17th, with both Piastri and Schwartzman scoring points. Piastri went on to be the second driver to take two wins in one weekend, winning both Sprint Race 2 and the feature race.
The feature race was cut short when Enzo Fittipaldi rammed into a stalled Pourchaire at the start, red-flagging the race and sending them both to the hospital with injuries. Only five laps were completed, so half points were awarded.
While Zhou limited damage by scoring a point with an eighth-place finish the second sprint race and finishing fourth in the feature, Piastri was now 64.5 points ahead of him, and Schwartzman had overtaken him to be second in the standings. Zhou's championship hopes were now over, and his fight was now with Schwartzman for second.
Round 8
In the final round of the season in Abu Dhabi, Oscar Piastri did something only topped by Charles Leclerc, and scored his fifth consecutive pole position in Formula 2. Taking the title was only a matter of races now, and after making his way from tenth to third in Sprint Race 1, Oscar Piastri became the 2021 Formula 2 champion with two races of the season still to go.
He also took a fourth feature race win from pole ahead of Guanyu Zhou, but in the end Schwartzman took the vice-champion title over the Formula 1 bound Chinese driver by just nine points.
And thus, Piastri won the Anthoine Hubert Rookie of the Year award, along with the championship. With a dominant performance in only his first year in such a competitive series, questions of whether or not he'd be making the step up to Formula 1 were heard throughout the season.
What's next for the Formula 2 champion?
Alpine, who currently has Oscar Piastri in their junior academy, is booked full with Esteban Ocon signed till 2024 and Fernando Alonso till 2022 and on a good form of pace. With the rest of the grid quickly filled up, there was nowhere for Piastri to go, and he was left without a race seat for 2022. 
While this is surely a disappointing end to a fantastic year for Piastri, he will be serving as a reserve driver for Alpine, and hopes to be "champion of sitting on the couch". No one can doubt that the young Australian driver is fully deserving of a seat at the top tier of motorsport, and everyone looks forward to 2023, when he will be looking for a full-time contract.
? OSCAR PIASTRI ?

? CHAMPION
? Six Wins
? 11 Podiums
⏱ Six fastest laps
⏱ Five pole positions#F2 #RoadToF1 pic.twitter.com/lBKgdr8881

— Formula 2 (@Formula2) December 12, 2021
We hope you enjoyed the article "How Oscar Piastri Became the 2021 Formula 2 Champion." Will Piastri make it to Formula 1 in 2023? Let us know!
Read more on motor sport below: