F1 2021 Brazil Qualifying: Lewis Hamilton the Fastest Man in Sao Paulo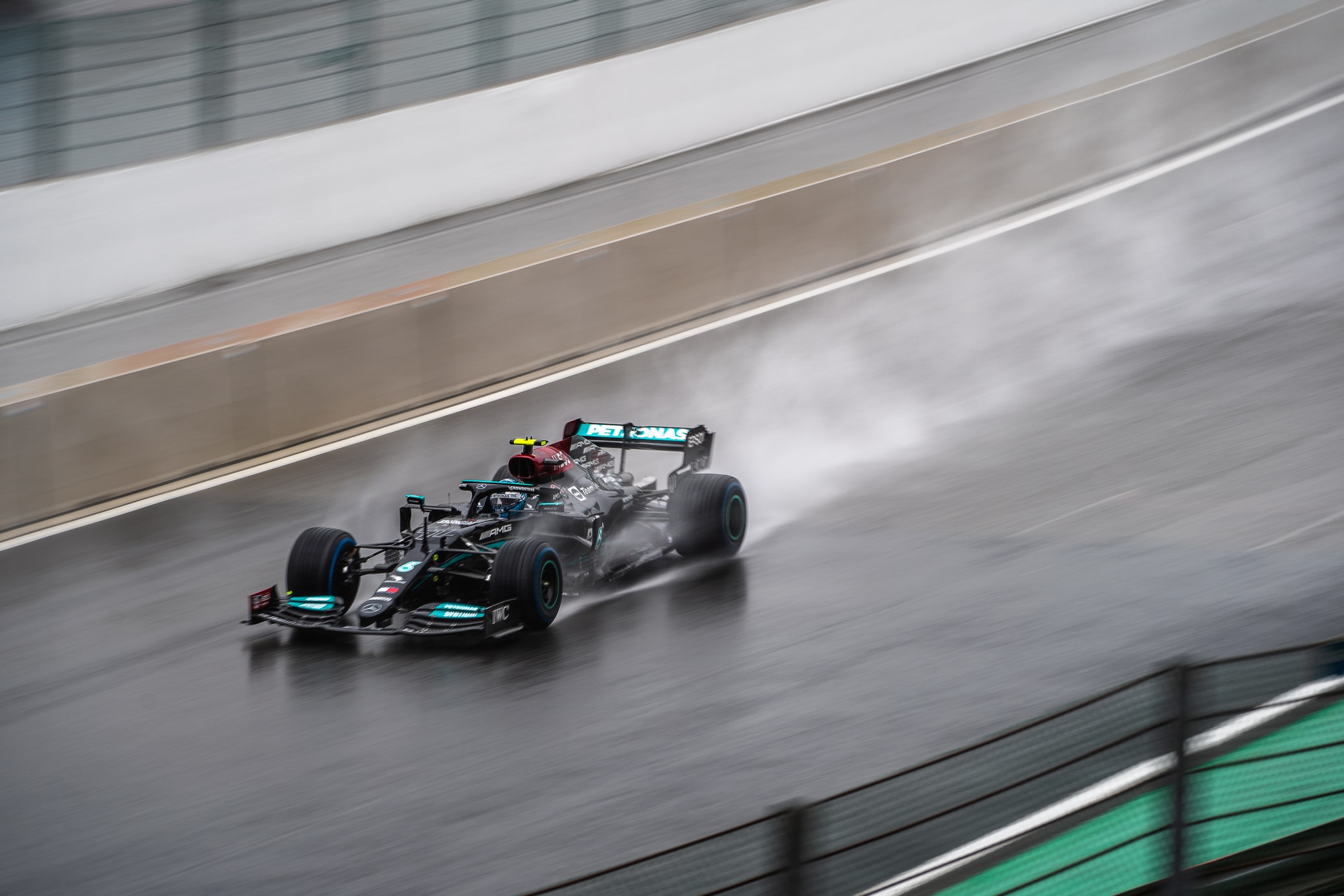 F1 2021 Brazil Qualifying: Lewis Hamilton the fastest man in Sao Paulo
Mercedes' Lewis Hamilton will take 'pole position' of tomorrow's sprint qualifying as the seven-time world champion couldn't be toppled in Brazil. 
Q1
Pierre Gasly set the benchmark with a 1:10.062 lap around Interlagos but it wasn't long until the Red Bull of Max Verstappen topped the timing board with a 1:09.329.
However, Mercedes' Lewis Hamilton set purple sectors across the board on his first qualifying run and beat Verstappen by half a second with a 1:08.824. His teammate, Valtteri Bottas came just five-hundredths of a second behind the #33 Red Bull – in third.
For the first time, in a conventional qualifying session (Q1, Q2, Q3), Williams' George Russell was out qualified by a Williams teammate. Nicholas Latifi finished P17 while Russell only could be 18th fastest.
Eliminated
20. Nikita Mazepin, Haas
19. Mick Schumacher, Haas
18. George Russell, Williams
17. Nicholas Latifi, Williams
16. Lance Stroll, Aston Martin
Q2
Hamilton set the first lapped time of Q2 with a 1:08.6. However, it was soon deleted for track limits at turn four. Regardless, Verstappen's 1:08.567 lap would have beaten the seven-time world champions lap.
But the #44 Mercedes drove with fury to regain the top spot in the timing board with a blistering 1:08.386.
McLaren's Lando Norris remained in the drop-out zone, in P11, with only 0.003 seconds separating the Briton from Q3.
Fortunately, as the chequered flag was dropped, the young driver was able to jump up and finished Q2 in seventh and qualify for the top 10 shoot-out.
Eliminated
15. Antonio Giovinazzi, Alfa Romeo
14. Kimi Raikkonen, Alfa Romeo
13. Yuki Tsunoda, Alpha Tauri
12. Sebastian Vettel, Aston Martin
11. Esteban Ocon, Alpine
Q3
At the start of Q3, Sergio Perez set the first competitive time to beat with a 1:08.838. But, it wasn't long until Hamilton topped the timing board again with a 1:08.107 lap.
After his first run in the shoot-out to be the fastest driver in Friday's qualifying session, Verstappen complained over the radio that his tyres began to overheat.
Despite the field's best attempts, the remaining top 10 drivers were not able to topple Hamilton from the top spot for tomorrow's sprint qualifying. The Briton even beat his previous best time with a 1:07.934 lap.
Top 10
10. Fernando Alonso, Alpine
9. Daniel Ricciardo, McLaren
8. Lando Norris, McLaren
7. Charles Leclerc, Ferrari
6. Carlos Sainz, Ferrari
5. Pierre Gasly, Alpha Tauri
4. Sergio Perez, Red Bull
3. Valtteri Bottas, Red Bull
2. Max Verstappen, Red Bull
1. Lewis Hamilton, Mercedes
BOOM!!! 🤩 LEWIS TURNING IT ON IN INTERLAGOS! 🔥

FASTEST ON FRIDAY AND P1 FOR SATURDAY'S SPRINT QUALI! 👊 pic.twitter.com/MIiA67cSk3

— Mercedes-AMG PETRONAS F1 Team (@MercedesAMGF1) November 12, 2021
We hope you enjoyed F1 2021 Brazil Qualifying: Lewis Hamilton the fastest man in Sao Paulo! Who do you think will win Sprint Qualifying tomorrow? Let us know in the comments!
Read more on motor sport below: