Does Gareth Bale Deserve More Respect At Real Madrid?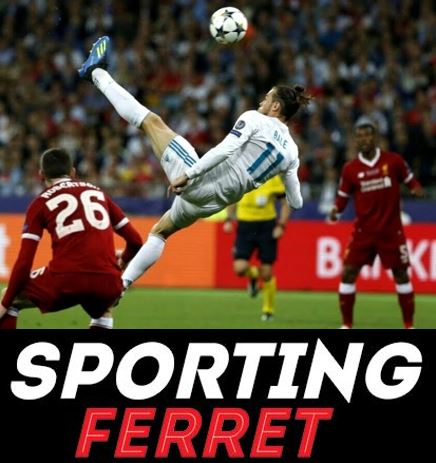 Why does Gareth Bale deserve more respect at Real Madrid?
It's fair to say that Gareth Bale's time at Real Madrid has been overcast by gossip off the pitch and it's argued that the Welshman hasn't had the respect that he truly deserves at Los Blancos.
With four Champions league winning medals to his name he has more than the infamous Real Madrid galacticos including; Raul, Luis Figo, Brazilian Ronaldo and current Real Madrid coach Zinedine Zidane.
He also has scored in two different Champions League finals and both ultimately came as winning goals. One of the goals came against rivals Atletico Madrid in extra time in 2014. He also scored two goals against Liverpool in 2018, one of them infamously being dubbed 'the greatest Champions League final goal of all time' with his overhead kick.
Gareth Bale. Welcome to History.

— The Antique Football (@AntiqueFootball) May 26, 2018
Bale has scored 105 goals and assisted 67 in 249 games for Real Madrid. Which is more than Brazilian Ronaldo and Zinedine Zidane. Both of them are considered to be Real Madrid legends.
Not only is his goal-scoring record top rate, his champions league medals solidify his claims to be respected as one of the world's best. Bale has won everything that he could win at Real Madrid including the La Liga, Copa del Rey, UEFA Super Cups and the FIFA Club World Cup.
Despite his big price tag move back in 2013 worth £85 million, which at the time was the world record transfer fee, his 7 years at the club have been largely overshadowed by one of the greatest players of all time, in the way of Cristiano Ronaldo.
One of the main criticisms that Bale gets is the number of injuries that he has had throughout his career at Madrid, however no-one can argue that when he is in-fact available, the performances are out of this world and he can single-handedly win matches. He has shown this with his notable performances such as in the Copa del Rey final in 2014. His blistering run from the halfway against Barcelona coupled with a first class finish to win the game highlights Bale's capacity, yet again, to deliver on the biggest of stages.
The consistent rumours of moves away from Real Madrid and the reported unhappiest from the management with Gareth Bale has tarnished his reputation. However what Gareth Bale has achieved at the club, in terms of records and performances, unquestionably prove that the 'Welsh wizard' deserves much more respect from Real Madrid.
We hope you enjoyed the article 'Does Gareth Bale Deserve More Respect At Real Madrid?' Do you think the Welshman deserves more respect from the Spanish giants? Will Bale be playing elsewhere next season? Let us know!
If you liked this article then why not check out: