The Rise Of Non-League Football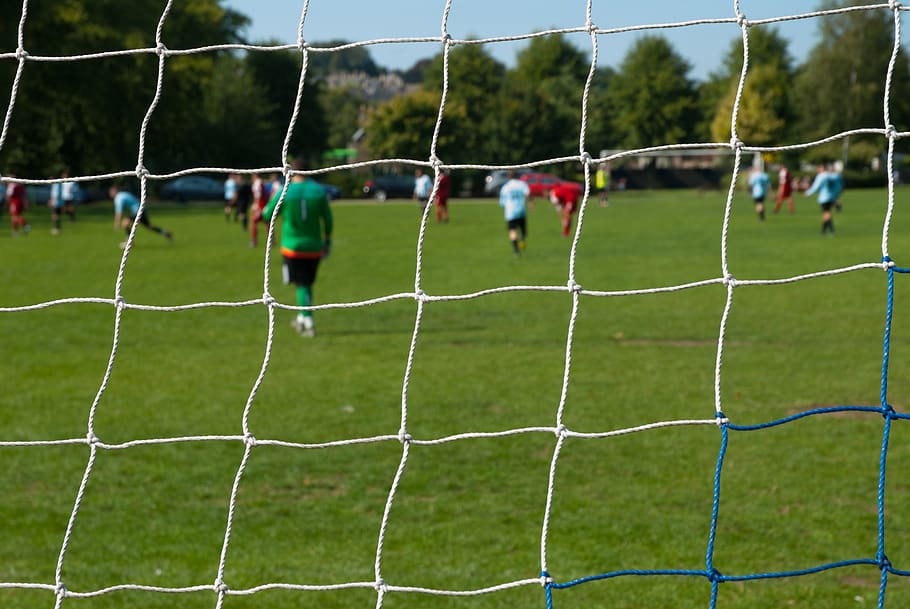 The Rise Of Non-League Football
Non-league football. Defined as 'football played outside of the top leagues of a country which, usually, aren't fully professional. The more 'grassroots' alternative to the glitz and glamour of the professional divisions, the Premier League in particular. It can be argued that the quality of non-league football has risen in recent times, as has its profile within the wider standings of the game. But what could be the some of the reasons for this?
From Non League to Premier League
A trend that has been present in the top-flight in recent years is the increasing number of success stories of players who have plied their trade in non-league at some point in their career, usually the beginning, and have worked their way up through the divisions to become an Premier League player.
The obvious, most widely-covered example of this is, of course, Jamie Vardy. Vardy's story is so well documented at this point that I won't waste any time in telling you his career journey, because the chances are you've heard it enough times already, so instead I'll cover some of less well-known examples of this ascent through the divisions.
West Ham winger Michail Antonio's career began in the humble surroundings of Tooting and Mitcham where he netted 30 goals in 45 games as a 17-year-old to earn himself a move to Reading. Chris Smalling and Ashley Williams are two defenders who, although neither are playing in the Premier League this season, have racked up 17 seasons in the Premier League between them, with Smalling beginning his career at Maidstone United and current Wales captain Williams spending three seasons playing at step 3 of the non-league pyramid with Hednesford United. Former Hull City and Swansea City, now Stoke City midfielder Sam Clucas started his career at his local side Nettleham before playing for Hereford United in the Conference Premier, with a trip to Spain to play for Jerez Industrial sandwiched in between.
This list could go on and honourable mentions go to Premier League winner Joe Hart for his two games in the Conference Premier with Shrewsbury Town, West Ham/QPR striker Jordan Hugill for his time with Seaham Red Star, Consett and Whitby Town, and Everton/Sporting CP winger Yannick Bolasie who featured for Hillingdon Borough many years before £26m move from Crystal Palace to Everton. Unfortunately, there aren't any ex-Guiseley players to feature on this list but here's to hoping there'll be one in the future. No pressure, Jake Young (Sheffield United striker, signed from Guiseley last season).
Facing The Drop
Another factor in the rise of non-league football is the number of full-time, big Football League clubs dropping down into the fifth and sixth tiers of English football and, more often than not struggling to get out. In the 1990's, Stockport County competed in the First Division (Championship) for many seasons, however, less than 20 years later they found themselves relegated four times without reply and playing in the Conference North for six consecutive seasons before achieving promotion to the National League last season.
York City are another club whose history and fanbase suggests they should be playing at a level higher than they are now. Former FA Cup semi-finalists as well as a former Second Division (League One) side, they are currently spending their third season in the Vanarama National North, battling for promotion back to the National League although, Hamza Bencherif and Kaine Felix certainly had something to say about that when the Lions picked up three points at Bootham Crescent over the festive period. Other relatively large clubs who have found themselves unwillingly boosting the profile of non-league football in recent years are Tranmere Rovers (2015 – 2019), Wrexham (2008 – present), Chesterfield (2018 – present) and Notts County (2019 – present).
The Elusive Cup Run
Possibly the biggest contributor in raising the profile of a non-league club and the league they play in is a good FA Cup run/fixture. Financial earnings aside, the publicity garnered in the run-up to a big cup tie results generates news and coverage up and down the country. This has been evident at Guiseley in recent with years with the club making history after beating Accrington Stanley to reach the second round of the competition for the first time in the club's history, only to then repeat this feat the following year, with a win over Cambridge United resulting in BT Sport coming to Nethermoor broadcast the narrow defeat to Fleetwood Town live on national TV.
In terms of the best FA Cup run by a non-league team in recent years, that accolade goes to Lincoln City for their 2016-17 run. After scraping past Guiseley in a fourth qualifying round replay, the Imps went on to beat Ipswich Town, Brighton and Hove Albion and even defeat Premier League side Burnley at Turf Moor, only to come up short against Arsenal in the quarter finals. This cup run went hand-in-hand with their league form that season as Danny Cowley's team stormed to the National League title, before two seasons later topping League Two to win promotion to League One for the first time since the early 1960's.
Another memorable cup run of recent times was Sutton United's which, coincidentally, happened in the same season as Lincoln's. Sutton fell one round short of Lincoln, as the U's fell to defeat against Arsenal in the fifth round. However, the exposure and money Sutton will have gained from that cup run and, particularly, the Arsenal tie at Gander Green Lane, will have set the club up for years to come.
Buying A Football Club Has Never Been So Popular
Away from on-field success for non-league teams, to those in the boardroom. For better or worse (I suspect most people reading will argue in favour of the latter), non-league in recent years has seen a rise in cash injected clubs, famous owners and newly-formed rebel clubs. When looking to buy a football club these days, it isn't uncommon for a rich businessperson to look at a lower non-league club and view them as a long-term project where they can pump vast amounts of money into the club, all with the ultimate aim of reaching the Football League within a certain time frame.
The first example that, I believe, comes to mind is AFC Fylde. The former Kirkham and Wesham, at the time playing in the North West Counties League, were bought by David Haythornthwaite who laid out his aim for the club, which was to reach the Football League by 2022. Thirteen years and five promotions later, Fylde look well on course to fulfil this aim, even if they are languishing near the foot of the National League currently.
Another club that has had a major financial boost in recent years is Forest Green Rovers. Although already in the National League at the time of purchase, chairman Dale Vince made it his goal to not only fund Forest Green in their quest for League Two, but to also make the club eco-friendlier. Three years on from Vince's purchase, Rovers achieved promotion to League Two via the play-offs and now find themselves looking to reach the League Two play-offs for the third season in a row.
Moving on to famous owners, and the team everybody loves to hate, Salford City. Similar to Fylde in the sense that they were a small non-league club who find themselves where they are today not because of hard work, but because of hundreds of thousands of pounds invested into the club over the last six years, Salford are 60% owned by the famous Manchester United 'Class of '92', with the other 40% owned by Peter Lim who also owns Valencia CF in Spain. As expected, with this level of financial backing Salford didn't remain a non-league team for very long and are currently in League Two, although, if their recent transfer business is anything to go by, they don't intend on sticking around there for very long.
In terms of rebel clubs, FC United of Manchester are only one that have been formed as a result of disillusionment at a bigger, professional club. Founded in 2005 by a group of Manchester United fans opposed to Malcolm Glazer's takeover of Manchester United, the Reds have had their fair share of success in their short history, most memorably spending four seasons in the National League North before relegation last season. FC United may not be the only breakaway club in the country for long though, as a group of Arsenal fans have recently expressed their desire to set up a similar club as a result of frustrations at the way Stan Kroenke runs the club. An application for Dial Square FC to play in the ninth tier of English football next season has been submitted, with the ultimate aim of playing league football within 15 – 20 years, so Dial Square are definitely a team to keep your eye on.
There's Nothing Quite Like First Team Football
A final trend that can be debated as to whether it has improved the quality of football in non-league, is the pattern that more and more young players are making the move out of U23's football in a professional academy to play competitive first team football in non-league. This has been evident at Guiseley this season, with George Cantrill signing from Sheffield United, Aram Soleman playing for Solihull Moors, Coventry United, Rushall Olympic and Guiseley all within a year of leaving West Brom, as well as Marcus Dewhurst, Brad Wade and Chris Sang signing on loan from Sheffield United, Rochdale and Barnsley respectively.
Nowadays, younger players in professional academies are coached to play free-flowing, passing football, such has been the influence of Pep Guardiola on the English game, and these players then bring their modern footballing skill-set to non-league football. Older fans will have been watching Guiseley and non-league football for longer than myself, but in recent years I think it is fair to say this level of football has transitioned from being more of a long-ball game, to being about getting the ball on the ground and playing fluid football. For an example of this style of play being successful in non-league, look no further than Barrow this season. They are a club operating on a bottom-six budget, but sit relatively comfortable at the top of the National League. Ian Evatt's side frequently score goals after stringing together 20+ passes, playing football that is not only easy on the eye, but more importantly, gets results.
It can be hoped that this trend continues in years to come, by having more professional clubs allow their young players to experience men's football at an early stage in their career, elite clubs included. Chelsea have been the best out the 'big six' teams at doing this, with, most notably, goalkeeper Nathan Baxter spending time at Met Police, Solihull Moors and Woking (Baxter was the keeper for Solihull on the final day of the 2016-17 season, remember that day?). In addition to Baxter, other goalkeepers Karlo Ziger and Ethan Wady have both had spells with Sutton United and Tooting and Mitcham United respectively, as well as defender Jack Wakely having six months at Basingstoke Town last season.
When compared with Manchester City, who only loaned a player out to a non-league club for the first time in many years at the end of this January transfer window (Daniel Grimshaw to Hemel Hempstead Town), Chelsea look to be a step ahead of the other big clubs, in seeing that non-league loan moves can be beneficial to all parties as, a player can play well for their loan club and help them in the short-term, then return to their parent club as a better player in the long-term and, from the player's point of view, a step closer to breaking into the first team. Hopefully, in the future at Guiseley, the club will continue the good relationship it has with bigger clubs like Sheffield United and Barnsley, so more young players can come in and benefit the team, whilst also improving as footballers themselves, to help them have a long and successful career in the professional game.
An Upward Trend Or Momentary Fad?
From ex-non-league players, to FA Cup runs, to an increase in young players at this level, they were just a few of the reasons why non-league football continues to grow in stature and popularity. What will non-league football look like in ten, twenty, fifty years time?  Who knows, but it is to be hoped that all divisions from the National League downwards will keep getting better and developing over time, as has been the case in years gone by. Some teams will move on to bigger and better things, some teams will drop down from higher divisions and struggle to get out, and some teams will just stay where they, enjoying where each season takes them, but regardless of which teams are in which divisions, non-league football will continue to be the community-based, supporter-orientated, down-to-Earth alternative to the top four flights of English football that it is currently. Just the way supporters of non-league clubs like it.
We hope you enjoyed the article 'The Rise Of Non-League Football.' Do you think non-league football has seen a spike in popularity in recent times? Let us know!
Fancy writing for us: Apply to become a Sports Writer at the Sporting Ferret
If you liked this article why not check out: