Olivier Giroud Set to join Inter Milan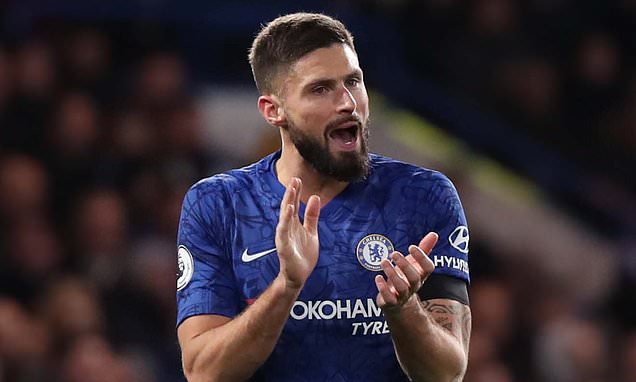 Giroud poised to swap Premier League for Serie A
The 33 year old French international has agreed terms with the Serie A leaders for a January transfer. Inter Milan and Chelsea have yet to agree on the transfer fee for the striker, the Blues  setting the transfer fee in the range of £7-9m.
It is understood the Serie A side do not want to spend more than £4.5m for the Frenchman, who's current contract for the Blues expires in the summer. Inter Milan would sign Giroud on a two-and-a-half year contract.
Other offers are on the table for the French international from clubs around Europe, Lyon being one of the clubs to make contact with Chelsea. Giroud however has been reported to be very interested in working under Antonio Conte once again, the two working closely whilst Conte was manager of Chelsea.
Conte sets Giroud as number one transfer target in January Transfer Window
The former Chelsea manager has made Giroud his number one target for the January transfer window. Conte desperate to bolster the Serie A sides attacking threat, following on from an injury to Alexis Sánchez. The Italian side are seeking the deal to be completed in January and are unlikely to wait until the summer transfer window to acquire Giroud.
Inter are currently top of the Serie A, with both strikers Romelu Lukaku and Lautaro Martínez enjoying successful seasons. However Conte is hoping to bring in Giroud as a back up striker who can also offer an alternative attacking style.
Giroud has not featured since the end of November for Frank Lampard's side, especially due to Tammy Abraham finding himself in an exquisite run of form. Giroud has stated he is ready for a new challenge, both clubs now just needing to agree on the transfer fee for the deal to go ahead.