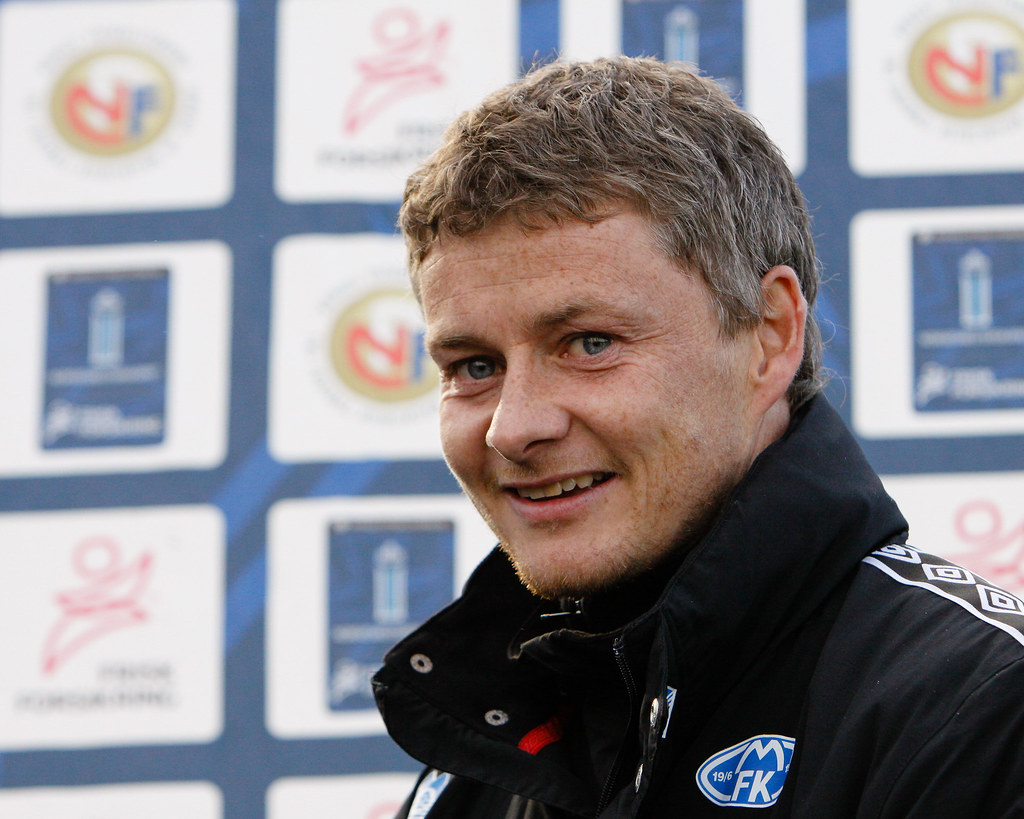 Ole's at the wheel, but where is he heading?
Ole's at the Wheel
In the wake of the Manchester United gaffer being rewarded with a new contract, I thought I'd have a look back at his tenure thus far and focus on two key matches that have defined his 2 1/2 years in charge.
Ole's at the wheel, but how excited should United fans be about the future? And should they be grateful for the job he's done up until now?
So how did he get here?
After a tumultuous time under Mourinho, Ed Woodward and the United board were looking to go back to basics. So in December 2018 they did just that. Employing former player and Manchester United legend Ole Gunnar Solskjaer.
Woodward cited Ole's appreciation of the club's morals and an understanding of the club's ethos as his reasons for employing the inexperienced Norwegian. He said of Solskjaer on his interim appointment in 2018. "His history at Manchester United means he lives and breathes the culture here. Everyone at the club is delighted to have him and Mike Phelan back. We are confident they will unite the players and the fans as we head into the second half of the season."
It's fair to say this decision was met with scepticism from the United faithful. With many pointing to his lack of experience and previous failed tenure at Cardiff as a cause for concern. It seemed like a poisoned chalice for the former United striker; a surefire way to tarnishing his fabled reputation at the club. With United's on-field exploits being nothing short of turgid and the attitude of some of their key players spiralling, many felt the damage was irreparable. Certainly for someone as inexperienced as Solskjaer. A fledgling manager such as himself surely had no chance.
However his start to life as Manchester United's head coach was nothing short of miraculous.
No doubt he will 'put smiles back on people's faces' but genuinely wouldn't be surprised if United finish in the bottom half.

— Samuel Luckhurst (@samuelluckhurst) December 18, 2018
That night in Paris
Ole had the unenviable task of steadying what was a sinking ship under Mourinho and managed to do this emphatically. Taking United on a previously unforeseen run of good results. With Ole's side going unbeaten in his first 11 matches, winning 10. His first taste of defeat came at the hands of Paris St Germain. This was quickly rectified as United turned around a 2-0 deficit in the second leg, winning 3-1 in Paris, going through on away goals. A comeback so special it had previously been unseen in the entire history of the competition (the first team in Champions League or European Cup history to overturn a 2-0 home deficit at the 107th time of asking). United's miserable start to the season was looking like a distant memory and those Ole sceptics were slowly converting. None more so than fellow United legend Rio Ferdinand.
Ferdinand, who was in the BT Sports studio for their historic turn-around said post match, "United might not thank me but, get the contract out. Put it on the table. Let him sign it. Let him write whatever number he wants on there given what he's done now since he's come in and let him sign the contract and go. Ole's at the wheel man he's doing it! He's doing his thing! United are back!"
This battle cry spread like wildfire throughout social media and United fans around the world shared Rio's sentiments. For the first time since Sir Alex Ferguson's tenure, United felt like they had an identity to be proud of. A Champions League turn-around that Red's fans hadn't seen since Solskjaer himself completed the ultimate comeback against Bayern Munich in 1999.
Manchester United were ruthless in Paris, and put PSG to the sword, despite the United team being ravaged by injuries and suspensions.
Solskjaer took it back to days of old with a young starting eleven and just like the great Sir Alex before him proved that you CAN win with kids. United were up and at 'em from the first whistle to the last, and the players looked desperate to do it for their manager. This performance turned the tide of public opinion, with pundits and fans alike praising Solskjaer's red army to the hilt.
Man Utd legends Cantona and Sir Alex Ferguson join Solskjaer to celebrate pic.twitter.com/L2y9oEiOoO

— maurice kisothy (@KisothyMaurice) March 7, 2019
Ole and his crop of young players deserved all the plaudits, and his fresh new look was exemplified by some Champions League debutants. Mason Greenwood became the youngest United player to play in the Champions League, and there was also a Champions League debut for teenager Tahith Chong. But perhaps most satisfying of all was the winning penalty being scored by another youngster, 21 year old home town hero Marcus Rashford, who notched his first ever professional spot kick in the most challenging of circumstances. The cries of Ole's at the wheel from the Streatham end could be heard throughout the country. It was surely only a matter of time before Woodward offered the job to Solskjaer full time.
The legacy continues
Just two weeks after that famous night in Paris, Ole was offered the job on a permanent basis, one he could have only dreamed of months before. Having started the season managing Norwegian side Molde, Solskjaer was going to finish it managing arguably the biggest club in the world. A fairytale story for the man who had brought so much joy to United fans as a player and now as a manager. The 18/19 season did end up petering out for United and they could only manage a 6th place finish. Nonetheless this this didn't dampen the spirits of the supporter. As the majority were just happy to see the end of the toxic spell of their previous manager Jose Mourinho, and were optimistic for the continuation of Solskjaer's tenure.
In his short time at the club Solskjaer had revolutionised their culture, and taken United back to a direct attacking approach. The performances might have been hit and miss, but this felt like par for the course as Ole was mending the wounds in the squad left by Mourinho. He had the fans on side and the board's full support. There was plenty of reason for optimism in the red half of Manchester.
Ole was at the wheel and fully in the driving seat now heading into the new Premier League season.
Ole's way is the right way. My manager my legend. Nobody else i want at that wheel #OlesAtTheWheel pic.twitter.com/RTGNhzzebp

— Benjamin Brazil (@bennymufc) May 23, 2021
Progression and Regression
The 2019/20 season started in the best possible way with United humbling Chelsea 4-0 in front of a capacity home crowd. Solskjaer couldn't have hoped for a better start to the season, or at least to game one, as cracks shortly after began to show. United won just 1 of their next 8 premier league games, including defeats to Crystal Palace at home and Newcastle away. This became the story of their season, with some truly impressive moments often followed by shock defeats or poor runs of form. Fans at Old Trafford also began to question Solskjaer's ability to manage the 'big games' with three defeats in semi-finals that season.
The 2019/20 season represented some progress for United with the club finishing in a much improved 3rd place, and only losing 2 home games all season. However the gulf in class between them and the top was there for all to see, with United finishing 33 points behind champions – and bitter rivals – Liverpool. The mood in Manchester was mixed, as has often been the case during Ole's time at the club, with fans loving the improvement but lamenting the lack of threat for trophies. Many fan's stating this barren trophy spell had to end next season or Ole must go. Which it didn't…
Inconsistency was once again the theme of the 2020/21 season. An improved 2nd place in the league was paired with a poor showing in the cups, including some miserable nights on the continent. United were dumped out the Champions League after suffering defeats to all three teams in their group, including competition debutants Istanbul Basaksehir. There was also another semi final defeat to City, which made it 4 out of 4 for Ole at that stage of a competition. United also exited in the FA cup quarters to eventual champions Leicester.
Ole Gunnar Solskjaer's record in semi-finals as Manchester United manager:

❌ Man Utd 0-2 Man City (League Cup)
❌ Man Utd 1-2 Sevilla (Europa League)
❌ Man Utd 1-3 Chelsea (FA Cup)
❌ Man Utd 1-3 Man City (League Cup) pic.twitter.com/Rd9WRkxbzA

— Football Tweet (@Football__Tweet) January 6, 2021
That other night… In Gdansk
Perhaps worst of all though was their Europa League final defeat to Villarreal. After breaking their semi-final hoodoo against Roma in scintillating fashion. Solskjaer's United had the simple task of beating Spanish minnows Villarreal to finally achieve glory, and put to bed those final doubters.
However this didn't go to plan; penalties, pain and a pitiful defeat.
Villarreal are known in Spain as persistent losers, a team that have been in existence since 1923 and until they met United had never won a trophy in the top two Spanish divisions, or in Europe's top two competitions. A provincial side heralding from Castellon, Villarreal could previously boast 3 trophies in their entire 98 year history. Those being the Spanish 5th division in 1970 and two consecutive Intertoto cups in 03/04. So to call United favourites would have been an overwhelming understatement. Especially when considering they boasted a squad valued at 785 million compared with that of  Villarreal 275 million.
Solskjaer simply didn't have what it took to master a win, and played second fiddle to the much maligned Unai Emery. A man clowned on these shores made Ole look naive and tactically fragile. Man for man, United had the better players on the field, but ultimately they were let down by their boss and it cost them glory. Questions from the Old Trafford faithful were rightfully starting to be asked again, another trophy-less season; a third in a row.
Unai Emery memes are funny and all but he's one 3 Europa leagues so I really don't see the debate https://t.co/U6Nsz3TP6Y

— Tom (@_AFCTom) September 26, 2020
This defeat was inconceivable and frankly inexcusable.
Solskjaer's side mustered just two shots on target in 120 minutes, in a game where Villarreal were happy to let United dictate the play. Emery's well marshalled defence played with calm, seemingly not fearing what The Red Devil's had to offer. The game petered out in extra time, with Villarreal happy to play for penalties, and United desperate to find a winner but desperately lacking penetration.
De Gea failed to save 11 penalties before missing his own, and The Yellow Subs picked up their first major silverware in their history.
New Contract and New Beginnings
Despite what some would perceive failure – having gone a third season without any silverware – United offered Ole a new contract that would keep him at the club until 2024. A huge statement of respect from the club and further proof that they back their man. Woodward when speaking about the new deal for their gaffer pointed to Ole's attacking brand of football that matches the traditions of England's most successful club. "We are all looking forward to seeing this exciting team develop further in the years ahead and we are more confident than ever that, under Ole's leadership, we are heading in the right direction."
United have in addition to Ole's new contract thrown down a gauntlet in the transfer market signing Jadon Sancho for a huge £73 million, with Raphael Varane also set to join The Reds.
United have not been shy when it comes to bolstering their squad, with 4 of the 5 record signings by British clubs being made by Manchester United (Sancho, Lukaku, Maguire, Pogba). It is clear that United have the intentions to go for titles, with a squad that is stacked full of talent with an identity and brand of football that is designed to win. But have they got the manager to achieve success?
CANT WAIT TO GET STARTED. @ManUtd 🔴 pic.twitter.com/Dp1tmwV1cR

— Jadon Sancho (@Sanchooo10) July 24, 2021
Final Thoughts
Personally I don't feel I've seen enough to believe Ole can bring titles to United. Although I love United's approach of giving time to a manager, I can't help but feel Ole is living off his reputation as a player and people are failing to see his clear shortcomings as a head coach. United did of course give time to Sir Alex Ferguson after his rocky start to his managerial career, and it paid off in the most emphatic of ways. However I don't see this same potential in Solskjaer.
I think his initial employment made complete sense; the board were looking for someone to win the United fans back on side, after the club had lost its way under Mourinho. This was clearly a success, for the first few months at least as United reverted back to days of old. But after nearly three years at the helm United are less successful than they were under the poisonous Mourinho, in fact as unsuccessful as they have been in the best part of 30 years.
As England's biggest club United have an innate desire for trophies, and Solskjaer simply hasn't provided those, and in a division as competitive as the Premier League I don't see him ever being good enough to deliver a title. The board have backed him with money and signed some of the most talented players across the globe, and so far his greatest achievement is a cup final defeat to the most futile team in Spanish history. If you had told United fans of 10 or 15 years ago that this is what garnered success for their team in the modern day. They simply would not have believed you.
There is still plenty of hope for United, and their squad is the strongest it's ever been under the Norwegian boss. But despite the new contract, this is surely the last season the fans will allow without any trophies. If the name Manchester United is still going to hold its weight as a globally recognised super club they have to start winning.
Winning is the sole purpose of football, it's the crux of the sport we love and the defining factor of success. Solskjaer and United need wins, need titles, need success. Or heads must roll. Ole's at the wheel. So sit back and enjoy the ride United fans.
We hope you enjoyed the article 'Ole's at the Wheel'. What are your views on his tenure? And do you think his new contract was justified? Let us know!
Read more on football here: