Peace Proscovia Netball Interview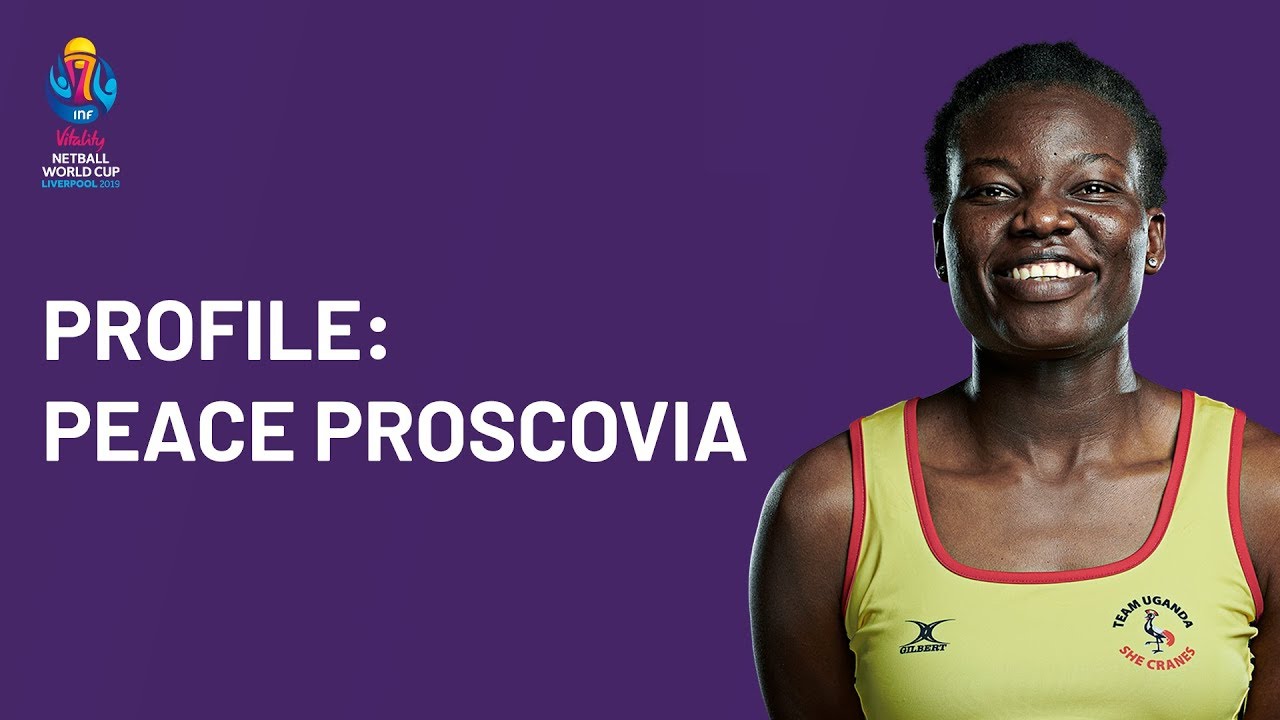 Peace Proscovia: Hopeless Tribeswoman to Netball Superstar
Peace Proscovia: The Sunshine Coast Lightning shooter reveals all in an open, honest interview on how she escaped the world of underage marriage in Uganda to become one of the biggest role models in Netball.
'Peace Proscovia growing up in Arua'
Growing up in Arua, Uganda you had a very different upbringing to many of your fellow professionals, what struggles did you face as a young girl?
"I grew up in a family of eight children and we were some of the poorest people in my community at that time, struggling to afford the basic necessities of life such as education, food, shelter and clothing.
"Despite these tough conditions, I was still able to go to school, at the age of five I would walk for an hour every day just to go there!
"In my community, sports were not known, as a young girl I wasn't meant to go to school or leave home, I was meant to grow up and get married to bring my family wealth, that was my destiny.
"I was never meant to make it as a netball player, my family and friends tried to stop me playing, but I stayed true to myself and focused on my vision."
How did your journey in to Netball start?
"By the time I was in secondary school, I discovered netball in my PE lessons where I demonstrated great ability and passion in the sport.
"After training hard for three years, I was finally given the opportunity to play in my fourth year, we would play on gravel with no shoes or equipment but this did not limit me from playing at my best!
"When I finished high school, I was told that I had no hope of studying further and that my future belonged in farming.
"This all changed in 2008 when I was spotted by various universities and went on to play competitively for a few years, until I got injured and lost my chance, I was heartbroken.
"When I graduated the Ugandan Christian University in 2013 I suffered a six month long injury and fell out of touch with the sport.
"It was heartbreaking and I wanted to give up on myself."
How hard is it to mentally cope with an injury like that, after being so close to achieving your dream?
"It was incredibly hard, I had no diploma, I had no job or money and I had become isolated by all my friends and family.
"I felt so devalued and wanted to give up on myself, I can only describe it as obscurity, feeling unimportant and like you don't matter to anyone.
"Feeling unimportant was actually a good thing for me in the end as it allowed me to discover who I was and realise my potential, so I started working even harder to achieve my goals.
"Looking back, that is what made me better, my ability to overcome these challenges have strengthened me, knowing that nothing just happens in life without a purpose."
'Peace Proscovia Paying at Loughborough'
You had a very successful few years in the UK, playing netball for Loughborough Lightning in the English Netball leagues, how did this opportunity present itself?
"A year on from my injury, I was thankfully chosen by the Uganda national team to represent them in the 2015 World Cup qualifiers in Botswana.
"Whilst playing for my country in the qualifiers, a Loughborough representative spotted me and offered me a full scholarship that allowed me to play Netball, it was an amazing opportunity that changed my life!
"When I graduated in 2018 I was approached by Sunshine Coast Lightning in Australia, who gave me the chance to play professionally, I remain there as a player today!
"I will be forever grateful because playing in the UK allowed me to chase my dream."
How does competitive netball overseas differ from the years you spent playing in Uganda?
"Playing in England and Australia have been the two greatest things I have ever done in my life, it's an amazing opportunity that every player around the world wishes to achieve.
"The fans are always lovely, the crowds are huge, I really have felt accountable to the netball community and we are so grateful for the support they give us.
"All the players are amazing people who treat each other as family and with great respect, the competition is intense because it comprises of the best players in the world, but I love it."
You overcame every trial and tribulation that life threw at you on the way to becoming a professional, what would you put this down to?
"All of this would not have been possible without, perseverance, passion and letting nothing get in the way of me and the road to success.
"These challenges only tested my strengths, they never destroyed me, I am here because I overcame them, if I gave up, I would be nowhere, I probably wouldn't even exist.
"In life, all I ever longed for was an opportunity in life and now I have the wealth and the career that I was never destined to have, more than I could ever imagine.
"All in all, I will say that none of life's challenges define who you are and what you will be, it's how you get through them, being humble costs us nothing but brings us a lot.
"I'm really grateful for the International Netball Federation for opening ways for girls all over the world to achieve their dream"
Read more on sport here: