Brilliant Belgian Brecel wins snooker Championship League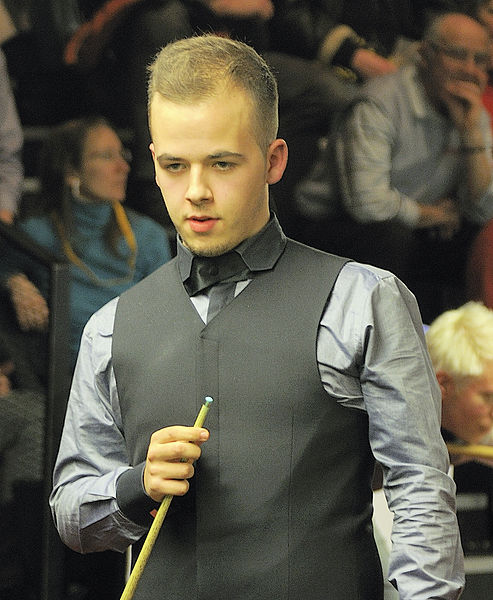 Brilliant Belgian Brecel wins snooker Championship League
Luca Brecel triumphed in the snooker Championship League, the first snooker tournament to be held since the Coronavirus pandemic began. Combining scintillating potting with astute tactical play, Brecel demonstrated his long-identified talent.
Still just 25 years old, Brecel turned professional in 2011 so has almost a decade's experience at the top level. This was his first major tournament victory since defeating Shaun Murphy to lift the China Championship trophy in 2017.
The snooker Championship League is organised by Matchroom Live and was hosted in the biosecure bubble of the Marshall Arena in Milton Keynes. Every player, official and event staff had to test negative for Coronavirus each day to continue their involvement. The pandemic has caused chaos with all sporting events this year, with even the Tokyo Olympics unable to avoid being impacted. However, the successful completion of the tournament suggests if the correct measures are put in place, competition is possible.
There's a quote about running: 'The miracle isn't that I finished. The miracle is that I had the courage to start.' Snooker said it would come back safely and it did. @CLSnooker was a great feat of organisation. Congrats to Luca Brecel and everyone backstage who made it happen. pic.twitter.com/Zh8PqTVm3a

— David Hendon (@davehendon) June 11, 2020
Championship League: a tournament with a twist
The format used for the tournament is unusual for snooker. With different groups of players and the possibility for drawn matches, it is reminiscent of football championships. Each match is only 4 frames long.
64 players split are into 16 groups of 4 for the group matches stage. The winner from each group goes into the group winners' stage, which is 16 players in 4 further groups. Finally, the winner from each group progresses to the tournament finals stage to determine the champion.
The format posed problems for superstars such as Mark Selby, Neil Robertson and Mark Allen. The trio failed to progress from the group matches stage. Perennial winners Ronnie O'Sullivan and Judd Trump also failed to have a significant impact on the tournament. They crashed out at the group winners' stage.
Brecel's path to victory
Brecel won group 9 in the group matches stage, with one win and two draws. The group also featured Jack Lisowski, Oliver Lines and Robbie Williams, but none were able to stop the determined Belgian.
A further win and two draws at the group winner stage saw Brecel again top his group. This time he conquered rivals Mark Joyce, Gary Wilson and Ashley Carty.
In the tournament finals group Brecel recorded one win and two draws for a third time. It was enough to see him crowned victor of a group that featured ex-world champion Stuart Bingham, the experienced Ryan Day and surprise star Ben Woollaston.
Richly rewarding, with a bright future
The tournament did not offer snooker world rankings points but did earn Luca Brecel a tidy amount of prize money. This was his reward for winning each stage of the championship:
Group matches stage: £4,000.
Group winners' stage: £6,000.
Tournament finals stage: £20,000.
Total prize money: £30,000.
The snooker Championship League provided an exciting re-start for the season. Many players did not have access to a snooker table during lockdown, so will be glad to have finally potted some balls.
There's no doubt Luca Brecel will look to have a strong run in the upcoming snooker World Championship. Rescheduled from its usual April and May dates, the championship will now begin on the 31st July. Due to its lack of popularity in the region, it is uncommon for players from mainland Europe to reach the pinnacle of snooker. Brecel will relish the chance to wave the flag for his country and region, which is a growing market for snooker.
🏆 Brecel has won the https://t.co/Z38GE5f6Il Championship League!

What a response in the final frame, capping his win off with a century break of #ChampionshipLeague pic.twitter.com/uEp4Hl3Ru4

— Championship League (@CLSnooker) June 11, 2020
We hope you enjoyed the article 'Brilliant Belgian Brecel wins snooker Championship League.' What did you make of the Championship League? Let us know!
If you liked this article why not check out: