EA Sports' FIFA 22 Preview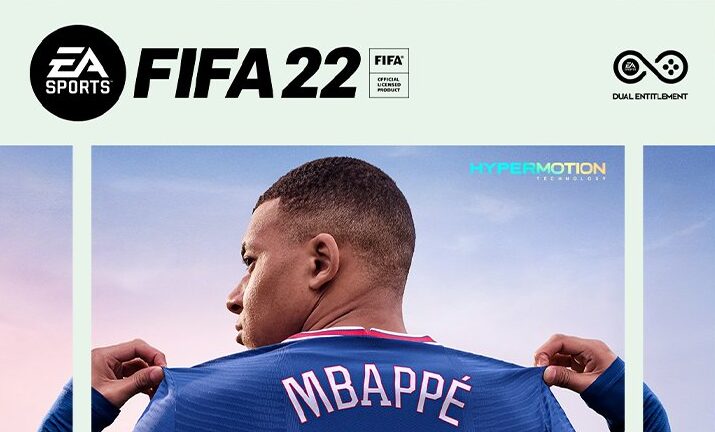 EA Sports' FIFA 22 Preview
With exactly one month until release here is our preview of EA Sports' FIFA 22. Scheduled for release on 1st October it will be available on PC, PS4, PS5, Xbox One, Xbox Series X/S, and Nintendo Switch. Here's what we know about the game and what you can expect from EA's latest FIFA title.
FIFA 22 New Features
Improved Computer AI & Goalkeepers
The way the computer adjusts to your play-style and tactics has been improved this year, which should provide more of a challenge, even on easier settings. Goalkeeper physics and mechanics have also been rebuilt from the ground up, so they should now look and play more authentically, with each 'keeper having their own personalities, meaning they react differently in pressurised situations.
FIFA 22 Create A Club Mode
This new mode looks very exciting, as it allows you to create your very own club. You can choose to start in any league and your experience will depend on the star rating you give your team and the size of budget you decide to give yourself. If you give your team a high rating you can expect to have high expectations from the board, but if you chose to start with a lower rating you won't be expected to perform as favourably. You can chose everything from your stadium, your team name, fiercest rivals, even down the songs/chants that the crowd sing. This mode could provide hours of enjoyment, with the countless possibilities available, based on your chosen starting point.
FIFA 22's Career Mode will let you create a Club, manage it, and achieve your football dreams when it's released on October 1. ⚽️ pic.twitter.com/GMZH1rYSxL

— IGN (@IGN) August 6, 2021
Hypermotion
Only available on the next-gen versions of the game, Hypermotion takes motion capture to the next level. Instead of just recording a few players wearing motion-capture suits, EA have captured over 8.7 million frames from players in 11v11 matches. Hypermotion is essentially a self-learning algorithm that adjusts and writes new animations in real time. You can learn more about Hypermotion here but it will make playing FIFA 22 even more realistic and authentic. EA have added over 4000 new animations to the game.
Powered by Football™, FIFA 22 introduces HyperMotion Technology on Stadia, elevating every match across every mode!#FIFA22 lands on Stadia on October 1, 2021. pic.twitter.com/BmljITY2w2

— Stadia (@GoogleStadia) July 31, 2021
Player Career Mode Enhancements
EA have changed the management rating system this year and it now tracks your progression based on objectives set out during the game. New dressing room animations have been included and improvements have also been made to transfer negotiation animations. In Player Career there is also a player growth system that allows you to spend XP that you earn through playing matches on a skill tree to improve your player. These can also unlock perks that can be utilised in matches.
Women's Football
It has been confirmed that Ex-England and Arsenal defender, Alex Scott, will become the first ever female commentator in FIFA 22. You will also be able to create a female player and play as them in the Pro Clubs mode.
Alex Scott confirms she will be a commentator in FIFA 22 #AlexScott #FIFA22 #EA #EASports #ElectronicArts #FIFA #Gaming #GamingNews pic.twitter.com/lhjdsjadmp

— Bang Gaming (@BangGaming1) July 22, 2021
Same Cover Star
You have probably already seen that Kylian Mbappe is once again the cover star for this year's edition of the game. He is only the third ever player to be given such an honour. The other two players to have been chosen to be the cover star in consecutive years are Lionel Messi and Cristiano Ronaldo.
Kylian Mbappe's rise on FIFA has been meteoric 🚀

Everyone will be playing with PSG on FIFA 22 🎮 pic.twitter.com/tQhbLqo6rP

— Goal (@goal) August 13, 2021
We hope you enjoyed this article 'EA Sports' FIFA 22 Preview'. Are you looking forward to playing FIFA 22? Let us know!
Read more on football here: