Newcastle United or Fulham FC: Who will fall to the EFL Championship?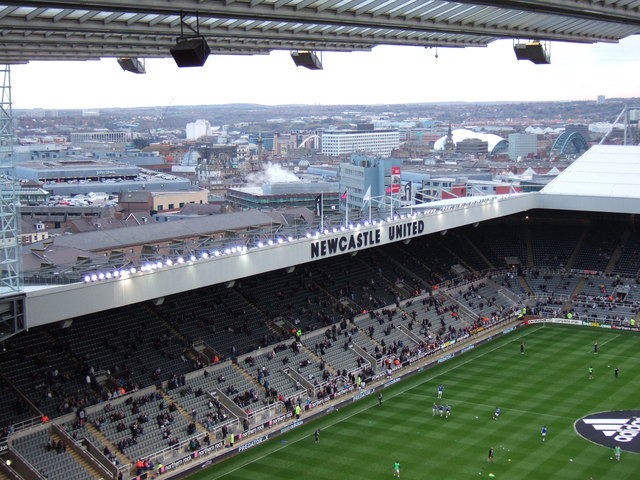 Newcastle United vs Fulham FC: Who will fall to the Championship?
Newcastle United once had a 10-point gap above relegation-threatened Fulham FC, in the Premier League, but this safety cushion has now evaporated to three.
While Scott Parker's men occupy the final place to drop into the EFL Championship at the end of the season, there are plenty of points to be picked up until then.
This should worry the Tynesider's and Steve Bruce, who occupies the last safety spot in the Premier League, as their top goalscorer, Callum Wilson, is side lined with a hamstring injury.
Recent run of form
Out of the two relegation contenders, Fulham has had the better run of form. The London based team has only lost a single game in their last five, after a 2-0 loss to Leicester City on February 3.
Since then, they have had a mixed bag of draws and wins which has seen them pull closer to Newcastle after they secured eight points out of a possible 15.
On the other hand, Bruce's north-east side haven't had a great run of form – despite bringing in  Graeme Jones to NUFC's coaching staff. Out of a possible 15 points, Newcastle have only walked away with six.
Cover your eyes, Liverpool fans. 🙈

Here's the Premier League form table since Christmas Day.

Also, are the wheels coming off for Leeds United!!!?!!! 🙃

[Via @DistanceCovered] pic.twitter.com/sW9CcPA5gR

— TEAMtalk (@TEAMtalk) February 23, 2021
Injuries & Absences
With Newcastle's top goalscorer absent, Callum Wilson, it seems a killing blow to Tyneside's hopes for survival, with 10 goals to his name in his first season for the Magpies.
Despite an expected return on April 4, United will be piling the pressure onto Miguel Almiron who currently stands as Newcastle's second top goalscorer (five), with help from Joelinton and Allan Saint-Maximin.
While no announcement has been made on Aleksandar Mitrovic returning to games – as of writing – following his positive Covid-19 diagnosis, earlier this month. The Serbian currently stands with the most assists for the Cottagers, this season, with four assists to his name. He will surely be returning to match fitness soon.
But Fulham still have their top goalscorer, Bobby Reid which could be deadly to United's chances of survival if he helps Fulham scrape up the points needed.
Disappointed that I'm gonna have to miss the next few months due to this hamstring 🙄🤦🏽‍♂️ just another bump along the road that I will come back fitter and stronger from! 💪🏾 pic.twitter.com/2VmHwAWZIV

— Callum Wilson (@CallumWilson) February 11, 2021
Upcoming games
In the next five games, Newcastle seems to have the better hand. There are tricky games for Bruce's men to overcome with the likes of Brighton, Aston Villa and Wolves, but the chance for United to slowly pull away lingers overhead. Newcastle could grab 12 points out of 15 up to their clash against Tottenham Hotspur in April.
On the other hand, Fulham have to face two of the 'Big Six' teams in their next five. They have to face Liverpool on March 7, followed on by Manchester City a week later. Out of a possible 15 points, Fulham could grab nine.
The Big Six
The next five games may be crucial in the build up to the season finale in May but the rest of the season will also play its part. One challenge both relegation-threatened teams will have to face is the matches against the 'Big Six.' Usually, these teams are known to be Liverpool, Man City, Manchester United, Arsenal, Spurs and Chelsea.
Out of these contenders, Newcastle could see light at the end of the tunnel with only four meetings with those teams compared to Fulham's encounter with all six. While the remaining teams will attempt to throw a spanner in the works for Premier League survival, the Big Six will try to cement it in.
Will Scott Parker's Fulham avoid the drop?

Sam and Steve give their thoughts on the Cottagers' chances of remaining in the Premier League.

— bet365 (@bet365) February 26, 2021
Verdict
In conclusion, Newcastle look to be in favour to securing another season in the top-tier of English football. Despite their significant goal difference, Fulham still remain three points behind the Geordie side.
However, their fate may still hang in the balance in the closing weeks of the season, but if Jones and Bruce can iron out Newcastle's issues, the Tyneside team may just survive by the skin of their teeth.
We hope you enjoyed Newcastle United vs Fulham FC: Who will fall to the Championship? Who do you think will fall at the end of the season? Let us know in the comments!
Read more on the Premier League here: