NFL Week Thirteen: Week In Review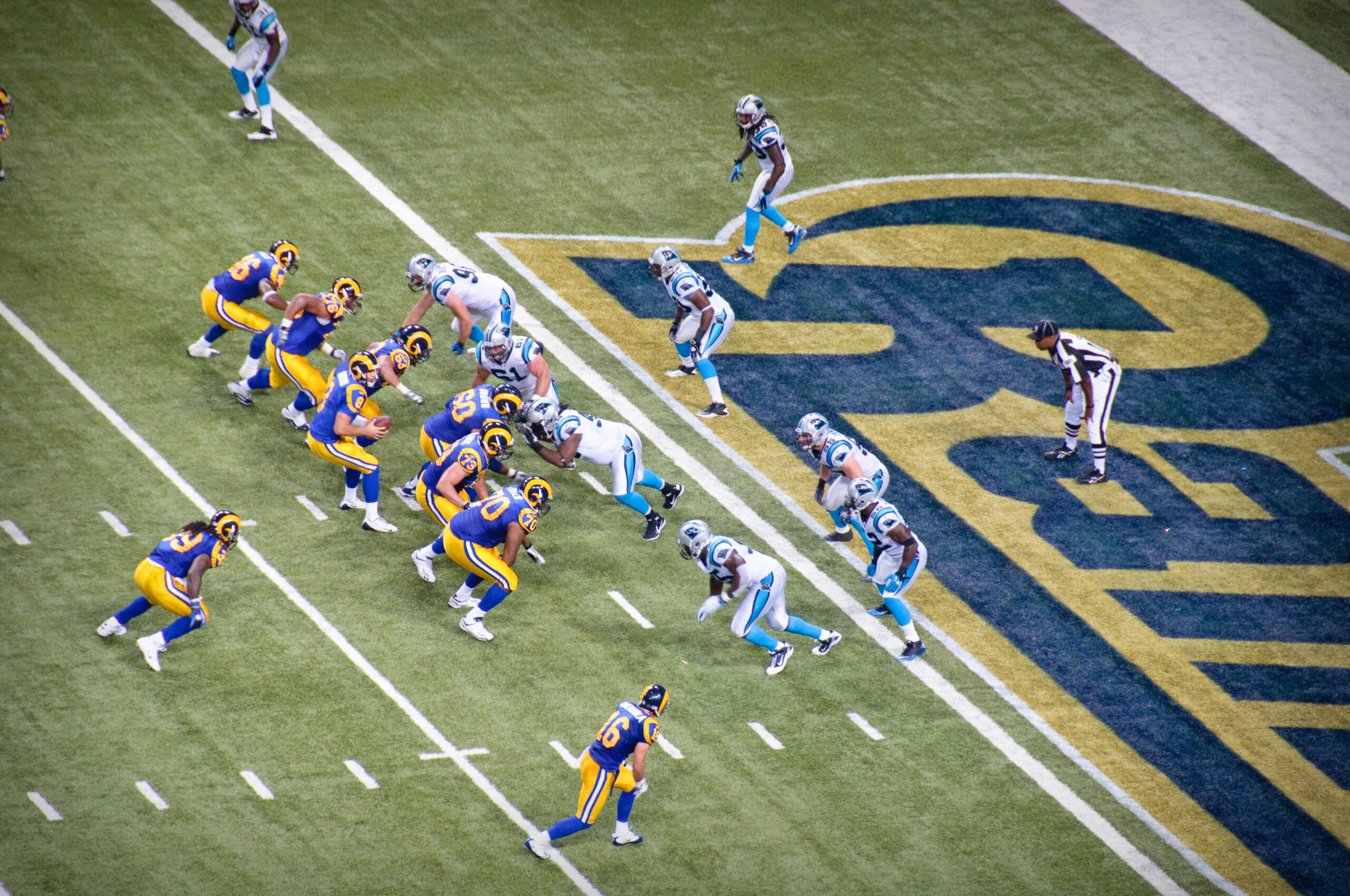 NFL Week Thirteen- Week In Review
As we enter the month of December, the NFL playoff picture is starting to take shape. We saw some majors upsets this week along with some key conference battles that will have a major impact on seeding come playoff time.
Without further ado, here are my takeaways from NFL Week Thirteen.
Washington stuns Pittsburgh- Gives Steelers First Loss of Season
The Washington Football Team pulled off a huge upset on Monday as they went into Pittsburgh and beat the Steelers 23-17.  The Steelers jumped out to a 14-0 lead in this one and history suggested that Washington would be in some trouble. Pittsburgh had only once before blew a home lead when up by 14+ points.  But, you have to give Washington credit, they did not quit and outscored the Steelers 20-3 in the second half to win the game.
Washington was led by Comeback Player of the Year Frontrunner, Alex Smith, who has remarkably taken the field again this season after undergoing 17 surgeries for the gruesome leg injury he suffered in 2018. Smith completed 31 passes for 296 yards and one touchdown pass. In addition, Washington Tight End, Logan Thomas, led the team in receptions with nine and yards, 98. He also added the game-tying touchdown.
For the Steelers, they need to find a way to establish some type of running game if they want to avoid losses like this in the future. They ran the ball 14 times for 21 yards, partly due to their starting running back, James Conner, being out with Covid-19. Ben Roethlisberger had to throw 53 times, for 305 yards and two touchdown passes. However, the tipped interception with two minutes left in the game ended all hope of a potential comeback and perfect season for the Steelers.
Week 14 Preview
Washington goes on the road to take on the San Francisco 49ers (5-7) in a game featuring backup Quarterbacks for both teams. As for the Steelers, they look to get back to their winning ways against the Buffalo Bills (9-3) on Sunday Night Football.
Alex Smith to Logan Thomas! #WashingtonFootball has tied the game with 9:09 remaining.

📺: #WASvsPIT on FOX
📱: NFL app // Yahoo Sports app: https://t.co/aauV5qKucT pic.twitter.com/BjURHLahDn

— NFL (@NFL) December 8, 2020
Packers Thump Eagles- Rodgers Throws 400th Career TD Pass
The dominance of Aaron Rodgers has been on display many times over his 16 NFL seasons. That was no different on Sunday as Rodgers picked apart the Philadelphia Eagles in a 30-16 victory. Rodgers became only the 7th player in NFL history to throw for 400 career touchdown passes. Hitting Davante Adams on a nine-yard TD pass to get to 400. The Rodgers to Adams connection has been one of the best in the NFL since Adams entered the league back in 2014. Adams recorded 10 catches for 121 yards and two touchdowns in this game.
Green Bay had a commanding 20-3 lead over the Eagles in the 4th quarter, then the Eagles decided it was time to make a quarterback change. They pulled veteran QB Carson Wentz for a rookie, Jalen Hurts, who provided a spark for the team. Hurts threw a touchdown pass to Greg Ward, followed by a Jalen Reagor punt return that brought the Eagles within one score with 6 minutes left in the game.
However, an Aaron Jones 77-yard touchdown run was the icing on the cake for the Packers as they improved to 9-3 with this win. Lastly, the Packers trail only the Saints (10-2) for first place in the NFC.
Week 14 Preview
The Packers head to Detroit for a divisional matchup with the (5-7) Lions. As for the Eagles, they have a home matchup against the top team in the NFC the New Orleans Saints (10-2).
.@AaronRodgers12 throws his 400th career passing TD!

7th player in NFL history to reach that mark. #GoPackGo

📺: #PHIvsGB on CBS
📱: NFL app // Yahoo Sports app: https://t.co/5w0t6mAzQq pic.twitter.com/j3gmZdXJWn

— NFL (@NFL) December 6, 2020
Patriots Dominate Chargers 45-0- Special Teams/Defense Lead the Way
The New England Patriots improved to 6-6 on the season with a massive 45-0 victory over the Los Angeles Chargers. This blowout victory for the Patriots was the 5th largest win in franchise history. The Defense/Special Teams were the story of the game for New England. As they recorded two Special Teams touchdowns on a Gunner Olszewski 70-yard punt return and a blocked field goal TD returned by Devin McCourty. In addition, the defense was able to intercept rookie quarterback Justin Herbert twice in this game.
Patriots Head Coach Bill Belichick, who many call the greatest coach of all time is showing people why he deserves to be called the "GOAT". After losing Tom Brady, coupled with many players who opted out due to the Covid-19 pandemic, Belichick never made any excuses. The Patriots sit at 6-6 but looking at their roster some thought they would never get to 6 wins. But, New England sits right on the cusp of the playoff picture thanks to the brilliance of Belichick.
If the Chargers were a boat, they would be taking on some serious water right now. Some believe this may be the final season for Head Coach Anthony Lynn, and the Chargers 3-9 record is not helping his case to stay. Despite having some flashes of good play, there is far too much talent on this roster to be 3-9. Therefore, they might have to make a change.
Week 14 Preview
The New England Patriots have a quick turnaround as they take on the Los Angeles Rams (8-4) in a rematch of Super Bowl 52 on Thursday night. The Chargers stay in California for a home matchup against the (4-8) Atlanta Falcons.
This angle of the FG block TD is 💯@CodyDavis | @McCourtyTwins pic.twitter.com/Zs2FellaoT

— New England Patriots (@Patriots) December 7, 2020
Giants Upset Seahawks- Maintain Lead in NFC East
The New York Giants pulled off what might have been the upset of the year on Sunday, defeating the Seattle Seahawks in Seattle 17-12. This was the Giants' 4th straight win. Also, Colt McCoy stepped in at quarterback for the Giants due to an injury to Daniel Jones. The Giants' run game was the reason they were able to pull off this upset. Running back, Wayne Gallman, rushed 16 times for 135 yards including a 60-yard run setting up a touchdown.
New York's defense had their best performance of the season. Holding the high-powered Seahawks offense to only 12 points. In addition, this was the Giants' first win of the season against a team with a winning record. As for the Seahawks, this was their first loss at home this season.
As a result, of the Giants and Redskins both winning this week those two teams remain atop the NFC East with a 5-7 record. The Seahawks fell to 8-4 with the loss, putting them in a tie for first with the Rams in the NFC West.
Week 14 Preview
The New York Giants head home for a tough test against the 6-6 Arizona Cardinals. As for the Seahawks, they have a tasty matchup against the 0-12 New York Jets.
Oops 🙂 pic.twitter.com/0h8ZyOAmqx

— New York Giants (@Giants) December 7, 2020
Fantasy Football
Another week of high scoring games means fantasy points were flowing in all day Sunday. This week's Fantasy Player of the Week is Las Vegas Raiders tight end, Darren Waller. Waller had a record-breaking day for the Raiders recording 13 receptions for 200 yards and two touchdowns.
Fantasy Player of the Week: Darren Waller- 13 receptions, 200 yards, 2 touchdowns, 45 Fantasy Points. (ESPN standard scoring)
This was the 5th highest fantasy point total from a tight end in NFL history. Waller has emerged as one of the league's best tight ends, and performances like this continue to solidify his case.
Darren Waller became the 4th tight end in NFL history with 200 yards and 2 TDs in a single game.

All of his catches from his record-breaking afternoon ▶️ #ProBowlVote pic.twitter.com/vSe4QPI1JW

— Las Vegas Raiders (@Raiders) December 7, 2020
We hope you enjoyed the article 'NFL Week Thirteen: Week In Review.' Which team impressed you the most this week? Let us know!
Read more on the NFL here: