Champions League Quarter Final Review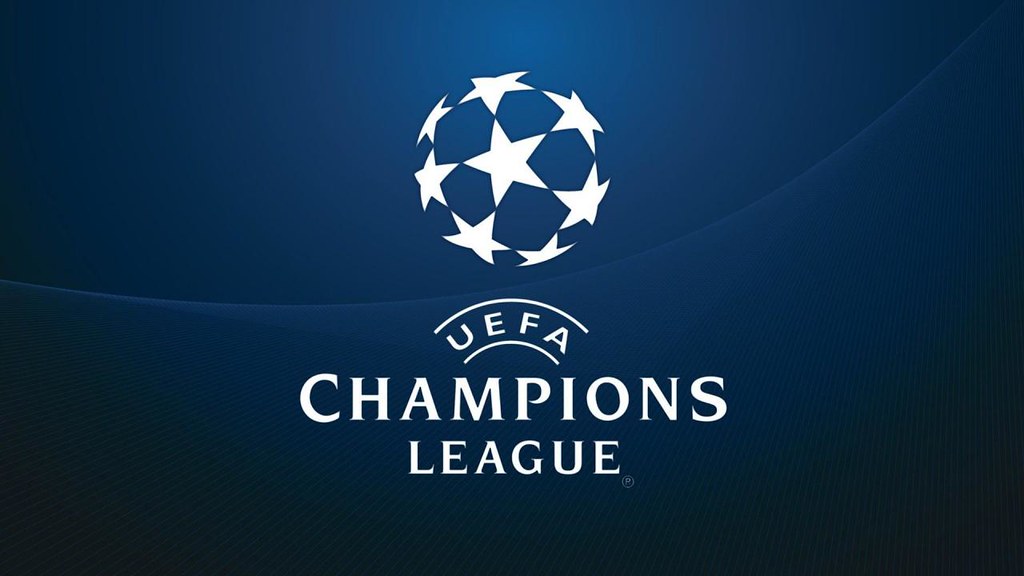 Champions League Quarter Final Review
Another round of Champions League ties came to an end this weekend with exciting fixtures throughout the Quarter Finals. All of the four matches lived up to the potential of the fans, with some late drama,upsets and world class football involved throughout.
The one legged quarter finals certainly did not disappoint, instead making the matches more interesting with all to be played for in 90 minutes. Paris St. Germain, RB Leipzig, Bayern Munich and Manchester City were the teams that came out on top. Let us look in brief what happened in these 4 matches and what went wrong for the losing sides.
? The #UCLfinal edges closer…

? Plot your own final & decide who will lift the title in Lisbon! ?#UCLfinalsbracket | @gazpromfootball

— UEFA Champions League (@ChampionsLeague) August 15, 2020
Quarter Final 1: PSG vs Atalanta
What a match to start the Quarters, two attacking sides going head to head for 90 minutes in a match with a late drama. Atalanta came into the match as the underdogs, fans expected PSG to go through but knew Atalanta would give their everything.
As the match kicked off, it was Atalanta who came out on top against PSG. Continuous and high pressing was too much for the French side. It was Neymar however, who had the best chance of the first half, one-on-one with the goalkeeper, but he managed to put the ball wide. Pasalic gave the Italian side a much deserved lead, but the match was not yet decided.
Neymar Jr., world-class footballer, ? interview crasher ? pic.twitter.com/qkt1fr6mKU

— Champions League on CBS Sports (@UCLonCBSSports) August 12, 2020
As the second half started, PSG started the domination over Atalanta. PSG were determined to get the goal back and Atalanta had no answers. Atalanta were on the back foot but were holding on to that one goal advantage. As PSG used their substitutions mid way through the second half, Mbappe and Draxler proved to be the difference, changing the whole dynamic of the match from there onwards.
Neymar was still controlling the game and trying to create chances and one such chance lead to the equalizer in the 90th minute of the match. The score was level and match was set for extra time but PSG had not given up. In the last minute of normal time, Neymar released Mbappe who squared the ball inside the box for Choupo-Moting to score the winner. Atalanta players and fans were broken, PSG on the other hand managed to win the match in just 3 minutes.
Quarter Final 2: Atletico Madrid vs RB Leipzig
A Match between a defensive team and an attacking team. Atletico, with this tie had their best chance to reach the finals of Champions League and even win it. Leipzig played without their star player Timo Werner, the striker had scored most of the goals for the German side in Champions League until now.
Atletico started with Diego Costa and Llorente up top, with Felix and Morata on the bench. Leipzig started off with some great passing and forward plays. It didn't look good for Atletico, who barely got a chance at goal.
"They won in every area of the game tonight. We found it very difficult to impose ourselves on the match, I am convinced we gave everything we had tonight, but it was hard. To not play for 60 days, and then come back and play 11 league games is difficult." 
It was Dani Olmo who gave the German side a much deserved lead early in the second half. Atletico were trying their best to get back into the game but Leipzig were too good. However with only 20 mins left to play, Atletico were given a lifeline after being awarded a penalty, which was scored by Felix to level the play.
It was level leading into the final quarter of the game, with Leipzig looking like they could score more. However the lack of quality in the final ball and their finishing was letting them down. Atletico have a history conceding late goals and that came to haunt them once again. With two minutes left to play Adams fired a shot, deflected by Savic, into the back of the net. Leipzig won the match 2-1 and a much deserved win against a side who need to think about their playing style.
Quarter Final 3: Barcelona vs Bayern Munich
What a match, two European giants facing each other in the Quarters of the Champions League. Two teams with a lot of history between them, worlds class players in abundance, it was all set for a cracker of a match.
It took only 3 minutes for Bayern to score their first goal. Barcelona managed to level the score with the help Alaba's own goal  just three minutes later. That was the only time Barcelona matched Bayern. Bayern began their domination over Barcelona and it took everyone by surprise. Bayern finished the first half scoring 4 goals. It looked over for Barcelona already, as the teams made their way to the changing rooms for half time.
As the second half commenced it proved no different from the first, with Bayern continuing the offensive onslaught, making things even worse for The Blaugrana. There was no stopping this Bayern Munich side who were exceptionally good. Every single time they had the ball they looked to score and that exactly happened. Scoring one goal after the next, it was simply too easy for the Germans.
It was the final whistle that rescued Barcelona or else Bayern would have scored few more. Scoring 8 goals against Barcelona, is unimaginable but it happened. Not only for Barcelona fans but also for football fans it was hard to watch, a helpless Messi, a helpless Barcelona. Seeing Barcelona go down like that was just tough to digest.
"The club needs changes. We have hit rock bottom tonight, we need new blood at the club, and if that means me going then so be it. This has been a horrible night for Barcelona." Pique said in post match interview.
Quarter Final 4: Manchester City vs Lyon
Manchester City were clear favorites, not only to win this match but also to win the Champions League. Lyon were expected to put up a good fight but what a performance from the French side. Manchester City's defensive troubles were again on display. Lyon were so good when off the ball, pressing every loose ball. The pace in their attack was causing trouble to City's defense. It was an amazing shot from Cornet to give Lyon the lead in the 23rd minute, the Ivorian curling the ball into the bottom left corner passed a helpless Ederson.
?QUALIFIÉS EN DEMI-FINALE ! ?

Dix ans après, les Lyonnais retrouvent les demi-finales de la @ChampionsLeague après la victoire face à Manchester City sur le score de 3 à 1 ! ? #ManCityOL

QUEL MATCH INCROYABLE DE NOS GONES !!! ? pic.twitter.com/sTVj46HG4Y

— Olympique Lyonnais (@OL) August 15, 2020
As the second half started a change in City was visible, they were attacking more, creating more chances but Lyon managed to keep them at bay. It required vintage some Manchester City play to equalize, with Sterling finding De Bruyne in the box, the Belgian midfielder hitting the ball first time and finding the bottom right hand corner.
Lyon however were not going for a draw and it was visible, the way they reacted to that equalizer was a warning to City. It was the super sub Dembele, who came on as a substitute and gave Lyon the much deserved lead. After that Sterling missed an open goal, an opportunity to make it 2-2. It was Dembele again to score the 3rd goal of the night and send Manchester City back to England. Lyon, the underdogs, played a game which was much better than that of City.
We hope you enjoyed the article 'Champions League Quarter Final Review.' After these electrifying matches in Quarter-finals, who do you think will go on to win the Champions League? Let us know!
Read more on football here: