Wales Women Football Stars – An Interview with Helen Ward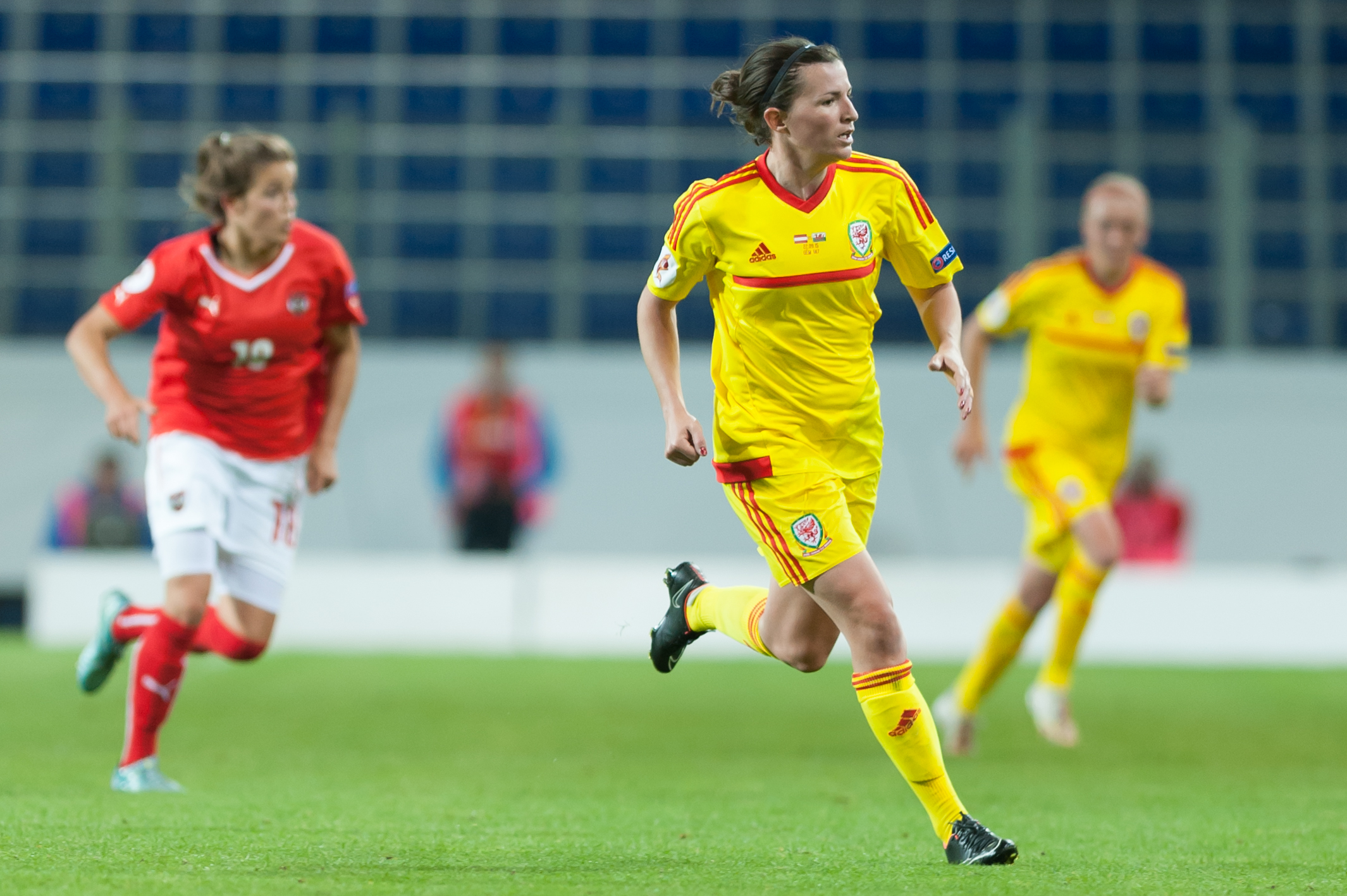 Helen Ward discusses life during the pandemic, the growth of women's football and her personal goals for club and country
In our most recent interview series 'Wales Women Football Stars' we spoke to Helen Ward (Wales women's all time-leading goal scorer.) During the interview we discussed various topics with the Welsh international such as life during lockdown, Helen's personal goals and aspirations for club or country and life after retirement (see our full interview below.)
A Brief Timeline of Helen's Wards Footballing Career
Helen Ward began her career at Watford Ladies, joining the youth academy from the age of 9 and progressing all the way to captaincy. It was also during this time that Ward made her only cap for England, representing the under-23 side against Finland in 2007.
Less than two years later Ward would make her move, both for club and country. Ward made the switch from England to Wales, being eligible through her Welsh grandparents, describing it as "the best thing I ever did." Ward made her Welsh international debut against Luxembourg in September 2008. From there on the Welsh striker has never looked back, twelve years later and 42 goals to her name, Ward is now Wales' all-time leading goalscorer. The striker has scored 10 more goals for her nation than Real Madrid superstar Gareth Bale.
In 2009 Ward made the short trip across London to join rivals Arsenal. During her time with the club, the striker went on to win two FA Cups, scoring 8 times across 27 appearances.
Ward made the move to Chelsea in September 2010, the striker would again go onto appearing in an FA Cup Final, however ending up on the losing side this time around. Ward spent three years at the club, scoring 12 goals in 41 appearances.
In December 2013 Ward made the short move to Reading, reuniting with former Arsenal and Wales teammate Jayne Ludlow (now manager of Wales.) Reading won the FA WSL2 during the 2015 season and were promoted to the WSL1, with Ward picking up the Players Player Award during the same campaign.
In 2017 Ward made the trip back to where it all began, joining Watford on a joint role as a player and media/marketing manager. The 34-year-old currently plays in the National League South for the Hornets, Ward states her desire to get Watford promoted before retirement during the interview "We've got unfinished business. We weren't able to be promoted this season due to the pandemic. That's something I really want to be a part of, hopefully we can do next season."
Ward has admitted that the COVID-19 pandemic has made her question the timings of her pending retirement from international football. However the striker remains set on seeing Wales qualify for Euro 2021 and partaking in the historic occasion. Wales currently remain second in their group and remain on course to qualify for their first ever major tournament.
Ward has a degree in sports writing and broadcasting and wants to use her expertise to continue the growth of the women's game. She has also joined the teaching team at University of South Wales on the BA Hons Sports Journalism course.
Watch the full interview below with Helen Ward 
We hope you enjoyed the article 'Wales Women Football Stars – An Interview with Helen Ward.' Our next interview will be with Brighton and Welsh international Kayleigh Green. 
Read more on football here: