How England won the 2019 ODI World Cup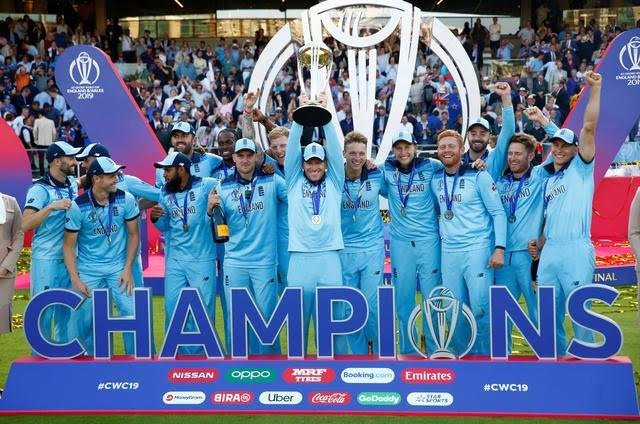 A Summer To Remember: How England won the 2019 ODI World Cup
How England won the 2019 ODI World Cup!
Living in Yorkshire, but not originating from Yorkshire, you quickly come to love a number of things this beautiful county has to offer. The kindness of strangers, gravy with chips and of course great cricket are just a few of the highlights. Some of the greatest cricketers of my generation are Yorkshiremen, a fact I am reminded of frequently when visiting
The Emerald Headingley Stadium.
Watching Cricket for many is a ritual, one that takes patience and in some cases that we will mention later – nerves of steel. Last summer truly was a magical period for English Cricket, with some amazing achievements on both an individual and team level. At a time where sport has halted to protect the health and safety of us all, let's take joy in reminiscing about the summer of 2019: A Summer to remember.
When the decision is made to host a major cricket competition in England, there is always going to be one niggling concern in the back of everyone's minds… the weather. A Great British summer would not be complete without the unpredictably changeable weather we have come to expect, and the summer of 2019 was no different. The initial group stage was marred by 4 games in 7 days being abandoned for inclement weather, something that angered the fans who demanded a reserve day. The reserve day never came. A final group match for England against New Zealand saw Jonny Bairstow hit a ton, propelling England to a 119 run win and a place in the semi finals for the first time since 1992. Their opponents for this momentous occasion – the old foe Australia.
The Semi-Final was a spectacle. Australia won the toss and chose to bat. They started abysmally, being reduced to 14/3 in the seventh over. After an attempt to rally, Australia eventually ended the innings on 223, after 49 overs. Then the fun began. Jason Roy stepped up to the plate with 85 runs off 65 balls, including five sixes. An unbroken 79 partnership between Joe Root and Captain Eoin Morgan secured a history making win for England, who cantered to an 8 wicket victory finishing on 226/2.
The final, against a team England had already beaten earlier in the tournament, was a tense affair. New Zealand were up for this, that was clear. Coverage was beaming live to every household, on Freeview television, making it possible for the nation to truly get behind the England Team. New Zealand won the toss, and chose to bat, similarly to their near neighbours Australia (and look how that worked out for them!). New Zealand powered through their 50 overs, with memorable knocks from Henry Nicholls and Tom Latham helping the Kiwi's to a total of 241/8.  Chris Woakes and Liam Plunkett also put in terrific performances, taking three wickets each, to limit the arrears. Over to you batsmen!
England started poorly, falling to 86/4 after a tame performance from our opening batsmen. Then… the gladiators entered the circle. Ben Stokes and Jos Buttler cruised to a century partnership. Buttler was eventually caught for 59, but as a partnership they had put England right back in it. After an aggressive performance from the bottom order, propped up by Ben Stokes bashing the ball around, England needed 15 to win from their final over. In an over packed with excitement, including a questionable rule check, where the ball hit Ben Stokes bat as he was running between wickets and eventually rolled out four. England achieved 14 from the over. Ben Stokes had rescued England's tournament with an unbeaten 84 and we were heading into a rare super-over!
6 balls each, 6 opportunities to be a hero, to propel your country in to the cricketing history books. England went out to bat first, with Ben Stokes (or Sir Ben as we may have to call him in the future) partnering Jos Buttler. The over seemed to progress in slow motion, with England accumulating 15 runs without loss off Trent Boult's bowling. New Zealand sent out Guptill and Neesham, and the whole nation held their breath. A young, and clearly nervous Jofra Archer was to bowl this final over. The biggest moment in a young and rapidly developing career so far. With England's boundary count being overwhelmingly better than New Zealand's, they would have to muster 16 runs to win the tournament. A wide delivery and a boundary six put New Zealand in a great position, needing two from the final delivery of the tournament. Pure drama. A nation waited.
Archer bowled and Guptill hit to deep mid-wicket. After initially fumbling, Roy collected the ball and propelled it back accurately to Jos Buttler. Martin Guptill, having already scored a single run, scampered back in an attempt to grab the win. Buttler collected the ball, and smashed the bails off the stumps. The stadium, the living rooms, the bars and the country erupted. Scenes of joyous embrace and passionate celebrations flooded the nation. we had done it. We had won The ODI World Cup. Bizarrely, this was to be only the start of a great summer for Ben Stokes and England, but we will save that for another day. In the absence of sport, memories fuel our passion and hopefully one day we will have more days like the 14th July 2019.
If you liked this article why not check out: