MotoGP: Germany makes a long-awaited return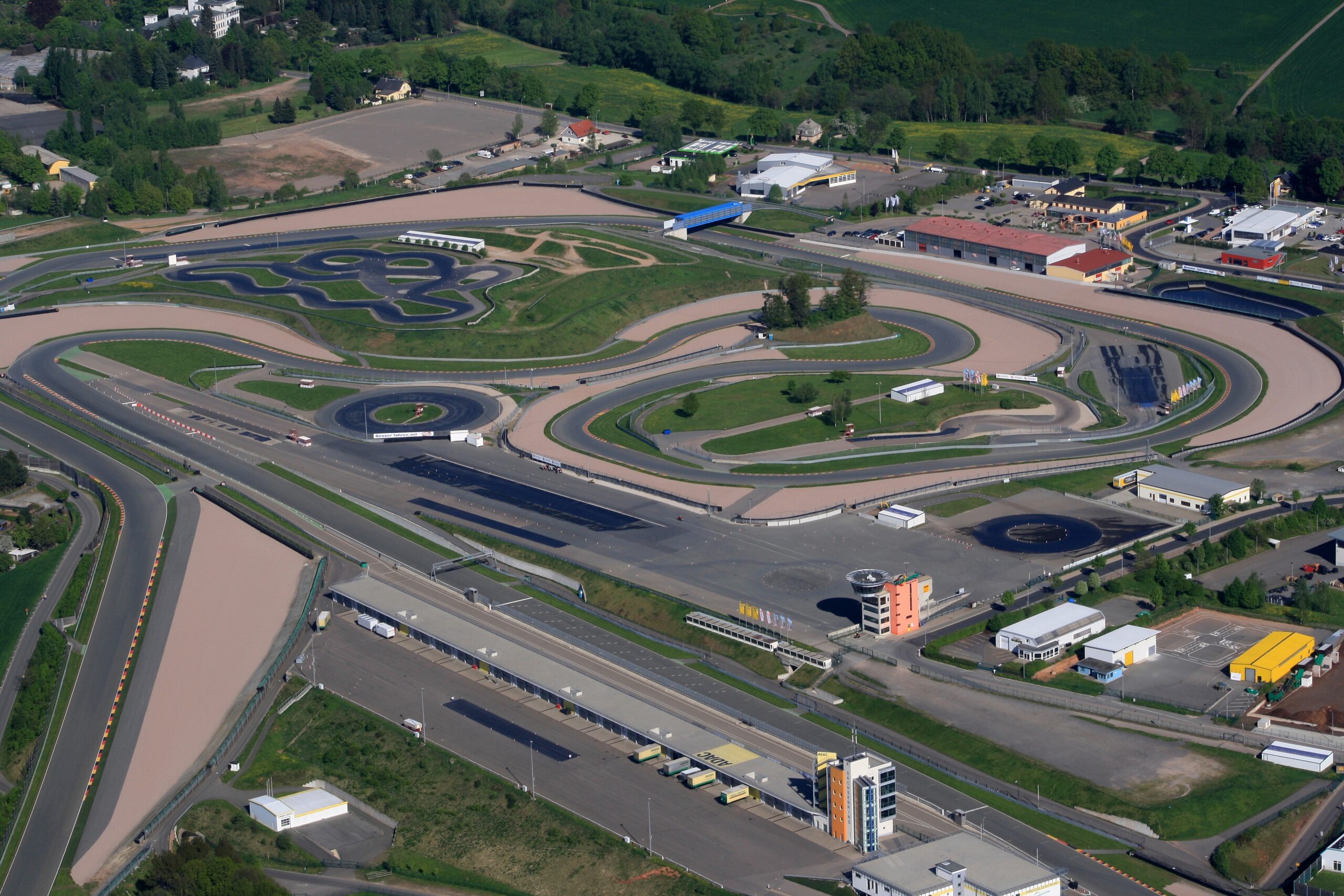 MotoGP: Germany makes a long-awaited return
Germany welcomes the MotoGP entourage this weekend. Sachsenring is the home of Motorcycling in the Western European nation. A staple on the calendar from 1998 onwards. The track offers a serious challenge to the riders. Technical in composition, it readily punishes the riders if they make even the smallest mistake. Marc Marquez and Honda have enjoyed the German Grand Prix in particular.
The Japanese manufacturer has claimed victory on 60 occasions in Germany. Whilst Marquez has won seven consecutive races at the track since joining the premier class in 2013.
Ducati and its powerful subsidiaries may struggle in Germany. Sachsenring is a tight circuit. Comprised of 13 corners and a 700 metre long straight. The bike's chassis and handling will have the final say in round eight of the MotoGP World Championship.
Marquez to reclaim his crown in Germany?
Spanish rider and 6-time World Champion Marc Marquez has struggled. His injury has plagued his form and confidence. However, his performance in Barcelona two weeks ago was notable. The Spaniard fell in the first phase of qualifying. But, he displayed speed on Sunday synonymous with the Marquez that supporters have come to love.
Marquez had the outright pace to score points. Unfortunately, he crashed out as he started applying pressure to his rivals ahead. Nevertheless, the cameo was a positive sign. Germany has been a favourite for the number 95. Claiming seven wins at Sachsenring in the MotoGP. Three additional wins at the circuit in the junior categories proves his dominance in Deutschland.
Confidence will be brimming for a return to form. Fabio Quartararo and his Championship rivals should anticipate a strong showing from Marc in Germany.
Con ganas de que empiece la acción!✊🏼
Looking forward to the action! #GermanGP pic.twitter.com/WwvRA8ur11

— Marc Márquez (@marcmarquez93) June 17, 2021
El Diablo must tame his demons to claim victory in Germany
A Frenchman with it all to prove in Germany.
For the first time this season, Fabio Quartararo comes into this weekend in poor form. Title victories rely on the maintenance of momentum throughout the calendar. The fiery Frenchman's showing in round seven left much to be desired.
Lacking in mental fortitude. Quartararo looked uncomfortable in Spain. So much so that he removed his chest guard in a moment of pure insanity. An impeccable record in Barcelona came tumbling down as two penalties relegated the Championship contender to sixth in the final classification.
Yamaha will have the bike to offer the possibility of a solid weekend. The result will hinge on whether Fabio can settle his demons and deliver. The 22-year-old has speed in abundance. The determining factor is if he can put the pace down on the tarmac.
KTM going for a hat-trick of podiums
Austrian manufacturer KTM will be on the prowl in Germany.
Consecutive podiums for Miguel Oliveira has been a boost. KTM's Tech-3 Rider Danilo Petrucci is excited at their prospects in Germany. Stating that, "It's a small track, so we have no long straight. Which makes it a bit easier for us. I think we can be really fast there. It's a good opportunity to show our progress this weekend."
The recent upgrades which propelled Miguel Oliveira to his first win in 2021 is likely to serve Pit Behrier's men well in Deutschland. It is highly probable that KTM will feature at the forefront of the grid this weekend. South Africa's Brad Binder has a lot to prove in that regard. His teammate has scored handsomely since the arrival of the new frame. Thus, Brad will want to repay the faith that the Austrian manufacturer has shown him with his recent contract extension and deliver in Germany.
Bring on tomorrow!!! 🙌#GermanGP 🇩🇪 pic.twitter.com/exTPiy5mXr

— MotoGP™🏁 (@MotoGP) June 19, 2021
Suzuki and Ducati in for interesting ventures in Germany
Predicting the results of Suzuki and Ducati is nigh on impossible. In recent articles, we have stated that Ducati are a beastly machine with straight-line speed to spare. However, their performances in Mugello and Barcelona highlight a clear contradiction in that notion.
Mugello has the layout to assist the Dukes and has done so in recent years. 2021 was nowhere near what was expected for the Italians. Albeit many, myself included, anticipated a tricky weekend for the Red Bikes in Spain. Despite this, Jack Miller came home in 3rd. Whilst Johann Zarco applied real pressure on Portugal's Oliveira in the closing stages.
Thus, despite their preference for speed, the Dukes are getting better at turning too.
Conversely, Suzuki are a mixed bag. It appeared that their season and reached a turning point when Mir and Rins were contesting the podium in Italy. Luck has evaded them ever since. Alex Rins crashed out in Tuscany, after which he broke his arm in Spain. Whilst Mir finished third in round six before an average showing saw him come home in 5th at the Chequered Flag.
Fabio Quartararo's misfortune led to a promotion. But the 2020 World Champions would have expected more from themselves in Barcelona. The slate is clean and Rins is back for Germany's 2021 challenge. Suzuki will need to find a good result if they are going to make anything of their 2021 MotoGP World Championship.
Oracle ahead of round eight
Fabio Quartararo is likely to take pole position on Saturday. Then he, Oliveira and Mir are the favourites for a podium. Miller, Marquez, Johann Zarco and Binder will battle for 4th to 7th, with Alex Rins, Pecco Bagnaia, Maverick Vinales, Pol Espargaro and Takaaki Nakagami likely to contest the final positions within the top ten.
Nevertheless, successfully predicting the MotoGP is like knowing the length of every piece of string. Therefore, we should be in for another fantastic instalment of on-track action in Germany.
Première ligne pour demain 🤪🇩🇪 / P2 on the grid for tomorrow's race 🤪🇩🇪 pic.twitter.com/UNHjvZ1cO6

— Fabio Quartararo (@FabioQ20) June 19, 2021
We hope you enjoyed the article 'MotoGP: Germany makes a long-awaited return.' What are your predictions for the race? Let us know!

Read more on Motor Sport here: