Celtic vs Rangers: Glasgow Showdown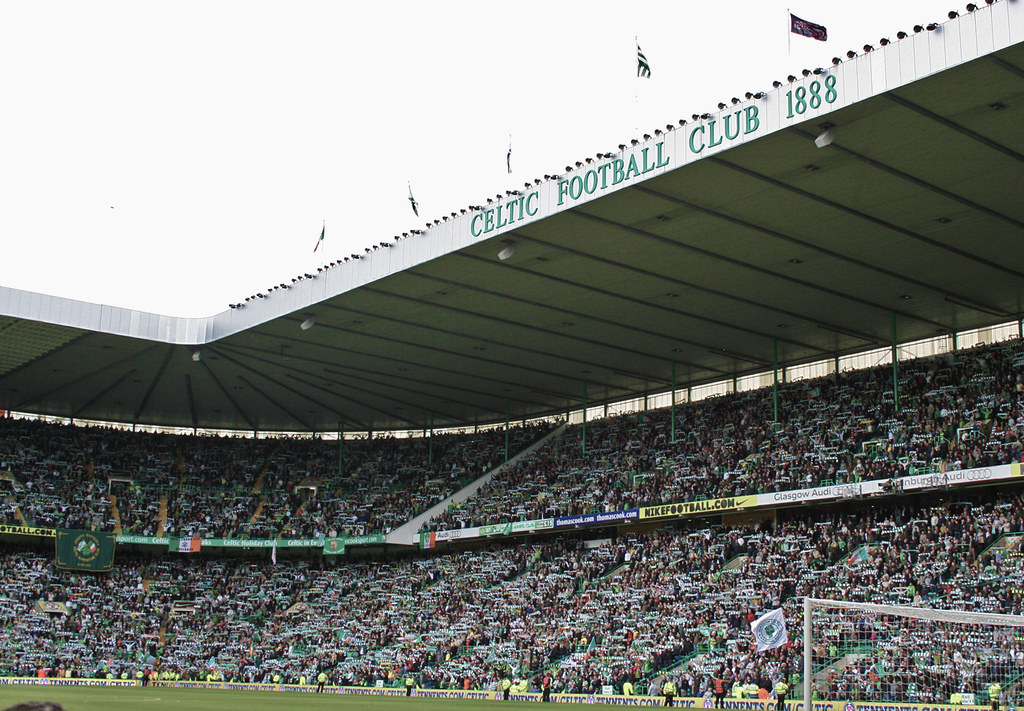 The Old Firm derby is always a special occasion. The Celtic vs Rangers fixture represents more than just football rivalry; it represents differing national, religious and political opinions. This weeks fixture has all these factors involved, along with Rangers recent return to the pinnacle of Scottish football. 
In what must be the dream fixture for Rangers, their first game after claiming their 55th league title comes against their arch-rivals Celtic. 
Rangers have been in outstanding form this season. They are currently unbeaten in the league and have a big lead over Celtic. Their title win this season saw them put an end to Celtic's dominance in Scotland and completed Rangers climb back from liquidation.
The game on Sunday promises to be a feisty encounter, on and off the field.
Guard of Honour
To add even more to the spectacle, it is expected that newly crowned champions are given a guard of honour. There has been lots of talk about whether this will be done by Celtic or not on Sunday. The guard of the honour is not an official rule but it is seen as good sportsmanship.
Former Celtic man, John Hartson, said he doesn't see the need for Celtic players to give Rangers a guard of honour. Hartson stated:
"What Rangers have achieved this season is there in black and white and will be forevermore. They don't need a guard of honour to be reminded of what they have done."
It is hard for Rangers to voice any displeasure with Celtic refusing to give them a guard of honour. During Celtic's 8th league title win in a row, Rangers decided against giving Celtic a guard of honour. It would seem hypocritical for Rangers to feel aggrieved if Celtic decide against the guard of honour.
Celtic vs Rangers Fans
Minutes after the Celtic result last Sunday, Rangers fans took to the streets and gathered outside Ibrox to celebrate their success. In usual life, this would be fine, unfortunately, due to COVID, this has caused concerns for people's safety. 
COVID Concerns with Celtics vs Rangers
Rangers have tried to encourage their fans to celebrate with their families at home but, there is only so much a team can do.
This Sunday will raise more issues for police, Rangers, Celtic and the city of Glasgow. There have been talks that the game may be postponed due to the high number of fans expected to turn up to Celtic Park on Sunday. Everyone involved is keen to ensure the game is played but are also cautious of the effect a mass gathering could have.
The Rangers captain, James Tavernier, has headed a social media message from Rangers. The message urges fans to stay at home Sunday and put safety first.
James Tavernier, Rangers captain.

Message is clear and unequivocal.

Stay home. Stay safe. Support Rangers ???? pic.twitter.com/XMErDRqtV8

— Rangers Football Club (@RangersFC) March 13, 2021
Violence
It isn't just the risk of spreading COVID that is causing worries for authorities. As previously stated, this derby transcends more than just football. There are fears of violence breaking out around the stadium and in parts of Glasgow. The fixture isn't new to violence between fans. With tensions higher in the City due to the power shift in football terms, there are growing concerns for Sunday's game.
Humza Yousaf stated over the weekend, "if there is intelligence to suggest there would be public disorder and that large numbers of groups of fans may gather, we cannot risk it." Humza, along with the First Minister, Nicola Sturgeon, has spoken about the importance of the two clubs urging fans to stay at home but are aware this might not be possible.
Celtic started preparations to keep fans away from Celtic Park over the weekend. Fences have been put up to try and keep fans of both sides away from the ground come Sunday.
All eyes will be on Celtic Park this weekend.
We hope you enjoyed the article 'Celtic vs Rangers: Glasgow Showdown.' Who do you think will win the Old Firm derby on Sunday? Let us know!
Read more on Football here: