McLaren's MCL35M Reveal: Same Car Different Year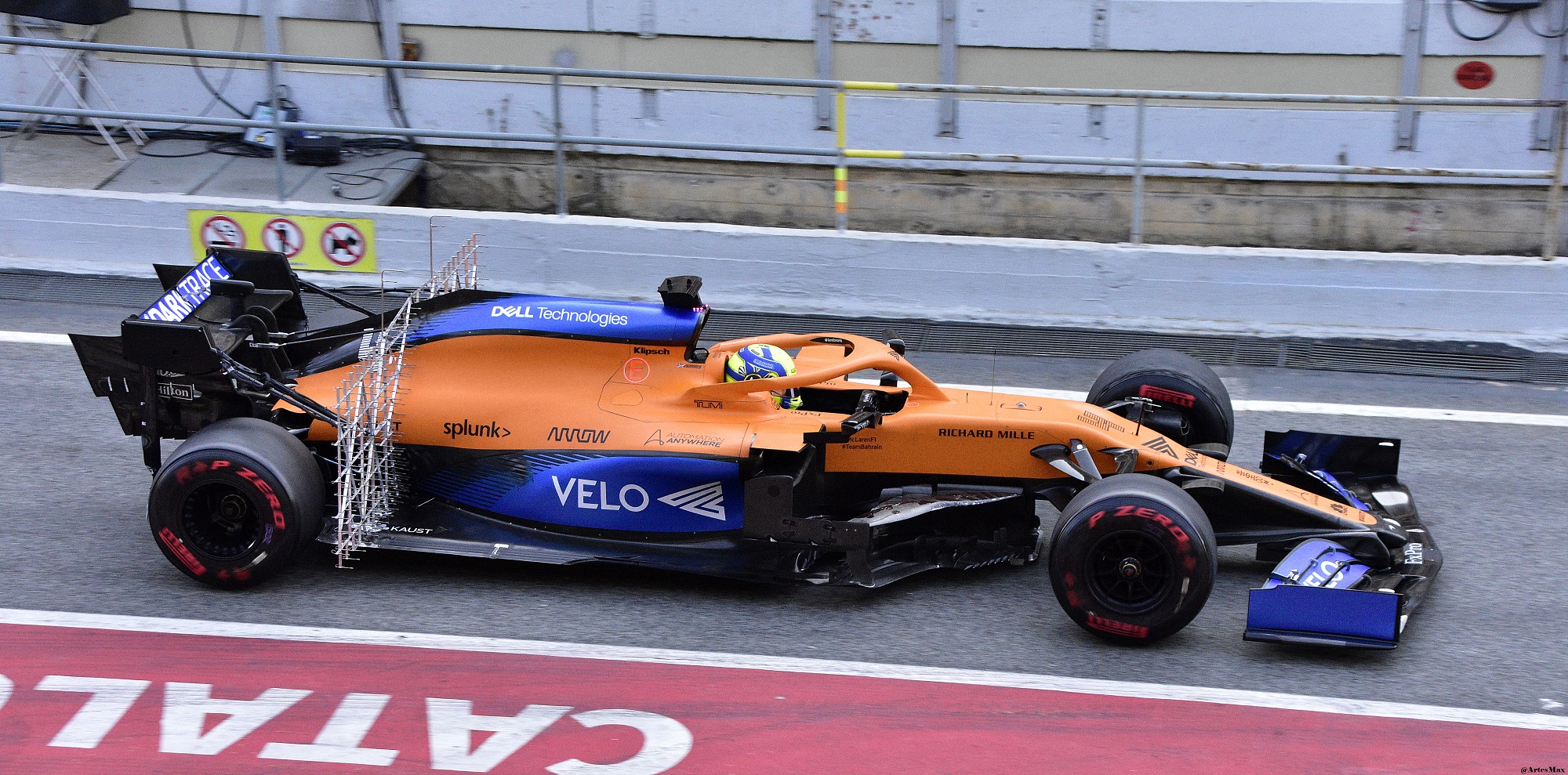 Looking at the New McLaren F1 Car
McLaren's MCL35M Reveal: Same car different year
The car launch season is upon us. Now we get to see what the teams will bring to the grid for the 2021 season ahead of pre-season testing in Bahrain in over a months time. However, McLaren's launch for it's 2021 challenger: the MCL35M, is much to be desired.
It has been well known the cars would carry over from the last season into this year, as a way for teams to recover from any affect the Coronavirus pandemic has had on the teams. At the same time, pushing back the 2021 regulations to 2022.
The reveal for the MCL35M was somewhat anticlimactic. Essentially a copy and paste from last years car, with minimal changes.
Here's our first look at the @McLarenF1 MCL35M and the new driver line up 👀

Looking good, @LandoNorris and @danielricciardo 👌#F1 pic.twitter.com/lHuSkFWF6c

— Formula 1 (@F1) February 15, 2021
The changes
From last years car, there has only been a few visible changes as the bargeboard has been narrowed in line with the regulations for this season, the nose of the car has also changed compared to it's 2020 counterpart on launch.
The nose was changed during the 2020 season as the Woking-based outfit prepared to construct their 2021 contender with a Mercedes engine following their McLaren-Mercedes partnership. The Mercedes engine being an unseen change to the car. The bargeboard is also one of the biggest changes to the 2021 challenger as part of the new regulations.
All of the teams have been affected by the new rules which came into force this season. Amendments are to be made in the way of making the bargeboard narrower on all cars, which will ultimately affect the cars downforce.
2021. Let's go. 👊🔥@LandoNorris | #SendIt pic.twitter.com/h3MrgKoaCt

— McLaren (@McLarenF1) February 18, 2021
Fresh coat of paint
Understandably, the car is being carried over from last season. McLaren seemed to take this literally, as the car was a literal copy and paste of their 2020 contender. Once the car was revealed, there were only minimal ways in which you could distinguish the 2021 car from its 2020 counterpart.
While it's unclear if McLaren could have changed the design for this season, fans would have liked to have seen a brand new livery plastered onto the MCL35M. Rather than seeing the same car they saw all of last season. The car basically had a fresh coat of paint applied to its predecessor.
But we guess we're going to have to wait until 2022 for a new livery from McLaren.
We hope you enjoyed this article 'Mclaren's MCL35M Reveal: Same car different year'. Which F1 car reveal are you most looking forward to seeing? Let us know!
Read more on Motor Sport here: