Frank Lampard Sacked As Chelsea Manager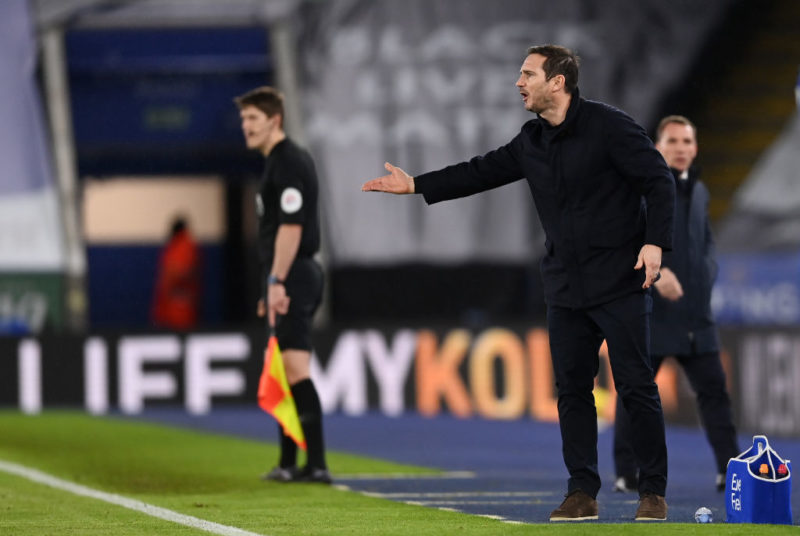 Frank Lampard sacked by chelsea after 18 month tenure
Frank Lampard, one of the greatest midfielders to grace the Premier League, and of course, Chelsea legend, was shown the exit door of Stamford Bridge by the Chelsea management. After an illustrious career as a player for The Blues, he took over as manager at the beginning of  2019-20 season. With a transfer ban and losing Eden Hazard, Lampard had a tough job in his first season as the Chelsea manager. Even with the odds against him, Lampard managed to finish 4th in Premier League and reach the FA Cup final.
After the first season hopes were high and Chelsea managed to get in some big names, with big money signings raising the expectations of the fans. But only after half a season Lampard has been sacked as the manager. Let us see what went wrong for Lampard at Chelsea in his second season at Stamford Bridge.
String Of Poor Results
When a manager gets sacked one of the main reasons behind the decision is a string of poor results or performances. Lampard started the season quite well, however by the Christmas period a dip in Chelsea's performances were visible. Winning only 3 Premier League matches since December. With a loss against Everton, Arsenal and Manchester City, Lampard was under tremendous pressure.
With no improvement in performance and lack of results, Lampard was on the verge of getting sacked. With Chelsea in 9th place, changes were needed and Chelsea made a bold move to sack their club legend.
1.67 – Frank Lampard's points per game average of 1.67 is the 4th lowest of any permanent Chelsea manager in the Premier League, with the 1.35 goals per game conceded under his reign the worst at the club. Door. pic.twitter.com/dlYtzG6l1x

— OptaJoe (@OptaJoe) January 25, 2021
No Proper Tactics
Lampard changed his starting 11 almost every game week, showing that he was not sure of his starting squad. Moving Timo Werner around from no.9 to a winger and back to no.9 showed Lampard was not sure of the best positions for his players.
"I don't want to build Kai up and put that pressure on his shoulders, but there clearly has to be a time with young players who come to this league, where people have to give them time, patience and sometimes a little bit of wriggle room" were the words of Lampard when asked about the poor form of Kai Havertz.
With Thiago Silva coming into the team, the back four looked a little stable but there was no-one to partner Silva in the center-back position. Lampard kept switching from player to player which caused unbalance in the team. With Tammy Abraham, Timo Werner and Giroud, Lampard never got a proper striker to start each game week. The lack of confidence in the players added to Lampard's problem.
No Proper Recruitment
Chelsea were one of the biggest spenders in the summer. With players such as Timo Werner, Kai Havertz, Hakim Ziyech, Ben Chilwell being added to the roster, expectations were evidently high. But were these players the answer to Lampard's problem? Ziyech and Havertz remain not miles off in their playing styles, these additions as well as already having a player like Mason Mount, caused a lot of traffic in the same area of the pitch.
Ziyech and Werner can play as wide players but Chelsea already had Pulisic and Callum Hudson Odoi. With too many players of the same playing style and of same position, Lampard's job became more complicated. A player such as Declan Rice would have benefited Chelsea a lot more due to the lack of strength in that area of the field.
Frank Lampard inherited a Chelsea team with a transfer ban, lost talisman Eden Hazard and gave youth a chance.

They finished 4th, reached an FA Cup final and only got knocked out of the UCL by eventual winners Bayern Munich.

Not bad for his first full season in charge 👏 pic.twitter.com/pqc6qNsxyr

— ESPN FC (@ESPNFC) January 25, 2021
Pressure on Lampard
Lampard, in terms of his managing career, is still young. Joining Chelsea after just one year of experience at Derby, proved a gigantic jump. Lack of performance pressure made things for Lampard a bit easy. But with the big signings in summer the amount of pressure increased exponentially.
Lampard's Chelsea were expected to close the gap between Manchester City and the title holders Liverpool. The owners no doubt expected the highest quality of performance every game. Being at a club like Chelsea, Lampard was in the spotlight all the time, his every move was noticed and discussed. The pressure of winning and getting results combined with poor performances might have acted as catalyst in his sacking.
Frank Lampard's time at Chelsea as a manager was not as good as his playing time, however he still gave Chelsea fans some memories to cherish. Bringing in players from the academy, giving them a chance in England's top flight and making them world class footballers, would have put a smile on the faces of the Chelsea fans.
Should Frank have been given more time?
From inheriting a Chelsea team in the midst of a transfer ban, losing their talisman Eden Hazard, finishing fourth in this first season and reaching the FA Cup final. Lampard's tenure requires some respect. However in the end, the business of football is a fickle one. In the modern landscape of football, owners and fans command almost immediate success and results. Gone are the days of giving a manager a few seasons to implement his style, ethos and tactics.
Had Abramovich and co given Frank a bit more time, maybe we would have seen the Blues finally reap the rewards and buy into his footballing ethos. However with all said and done, Chelsea now look to find their eleventh manager in 10 years, with a command of unrealistic success in as little time as possible.
We hope you enjoyed the article 'Frank Lampard Sacked As Chelsea Manager.' Do you think Lampard should have been given more time? Who is the right man for the job? Let us know!
Read more on football here: