How Ancelotti reignited the spirit of the Blues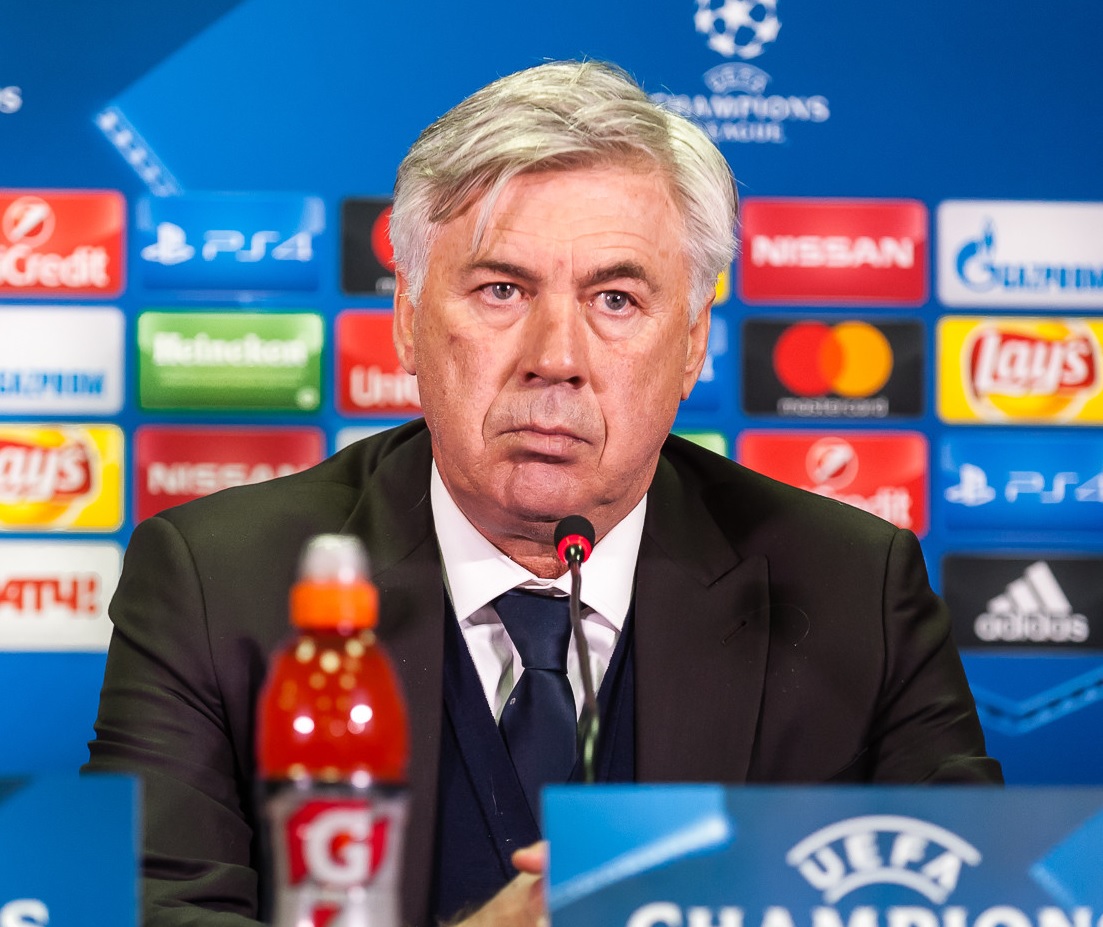 Analysing Everton's Perfect Start to the Season
How Ancelotti Reignited the Spirit of the Blues
It has been some time since Everton fans felt this optimistic.
It's well documented that the last 25 years have not been prosperous for the Blues. They haven't won a trophy since 1995, haven't beaten their bitter rivals Liverpool since 2010 and haven't even reached a tournament final since 2009. Woeful.
The appointment of Ancelotti last year understandably raised a few eyebrows (including his own). There's no questioning his managerial pedigree, but the Everton job has been quite the poisoned chalice recently. Marco Silva, Ronald Koeman and (eventually) Roberto Martinez all invariably flopped during their time at Goodison.
Worse still, they've had to watch the team across the road dominate the domestic scene and Europe alike. Liverpool are running out of ways to humiliate Everton. They've beaten them with the under-21s, annihilated them 4-0 on multiple occasions and, well, let's just say that it'd be wise to not mention Divock Origi to a Blues fan any time soon.
Ancelotti's time at the helm did not start with fireworks. A club defined in the modern era by failure, taking Everton back to their 80s glory days was a gargantuan task when he stepped through the door. However, the progress they've managed since his arrival has been astounding.
'Drink it in! I swear you'll never see a Premier League table like this again.' 🤤 pic.twitter.com/JqEOfTybOw

— Squawka News (@SquawkaNews) October 5, 2020
Career Revivals
It has to be asked, where is Dominic Calvert-Lewin and what have you done with him? A man who before, could only muster 24 goals in 114 appearances? Not the most promising statistics for a centre-forward. This season, he's already bagged himself a hattrick and is the league's top scorer.
His off the ball movement and finishing have drastically improved. He was always a lively, pacey forward, only his goal-scoring record left much to be desired. He has ironed out this flaw in his game, resulting in an England call-up. Can Ancelotti turn a previously floundering talent into a prime Filippo Inzaghi? Time will tell.
NINE goals in SIX games.

Dominic Calvert-Lewin cannot be stopped. 😤 pic.twitter.com/Qpq6dNR2vb

— B/R Football (@brfootball) October 3, 2020
Lesser noticed but also impressive is the career resurgence of Seamus Coleman. He had generally been considered one of the Premier League's better fullbacks before his horrendous injury in 2017. Since then, not so much.
However, he began the season with a wonderful performance against Spurs, keeping the explosive Heung-Min Son under control for 90 minutes. He is less inclined to maraud forward than previously, but he has adapted his game to a more defensive mindset and is still able to contribute with assists. He's become a very well-rounded modern fullback.
Ancelotti Spends Wisely
Everton have been known for egregious squandering in the transfer market in the past few years. Expensive signings such as Davy Klaassen, Theo Walcott and Morgan Schneiderlin all failed to vindicate their fees. It's been well documented how the Blues failed to replace Lukaku for years, their main goal outlet until his departure. Under Ancelotti, things have been very different.
✍️ | It's good news for the Blues… 🎶#WelcomeGodfrey pic.twitter.com/ZhcGTRyMXk

— Everton (@Everton) October 5, 2020
Almost immediately, he set about bolstering their midfield options. He first signed Allan from his old club Napoli, a complete midfielder with seemingly no weaknesses. Good on the ball, energetic, strong in the tackle, basically everything that Everton's midfield hasn't been for the past few seasons.
Abdoulaye Doucoure has been a similar revelation. He makes some brilliant last-ditch challenges and is able to defence into attack with startling fluidity. A powerful general in the middle of the park with a wide skill set and an eye for goals, many wonder why he wasn't snapped up from Watford sooner.
Then there's James Rodriguez. Initially viewed as a curious signing, given his relative inactivity, he's proven to be nothing short of brilliant thus far. His ability to create chances from his wide position make him extremely dangerous. It often looks like he's not even trying and to be honest, he might not be. With such raw, creative talent, it's not necessary. Ancelotti has unleashed the James of 2014 and it's a joy to witness.
Many of Everton's new signings can be attributed to their Director of Football, Marcel Brands. When he took over the role from Steve Walsh in 2018, the Toffee's ventures in the transfer market drastically improved. There have been some misfires, such as the underutilised Jonas Lossl, but the good currently far outweighs the bad.
3️⃣ games at Goodison 🔵
3️⃣ goals ⚽️
3️⃣ assists 🅰️@jamesdrodriguez is making himself at home. 💙 pic.twitter.com/LTWBnTS2t8

— Everton (@Everton) October 3, 2020
What Does the Future Hold?
Everton are not a perfect team by any stretch. They still need a centre-half – although Yerry Mina has been impressive, he is prone to mistakes. Michael Keane is a similar prospect. His lack of defensive awareness at times leads the Blues to concede wholly unnecessary goals. They are both colossal aerially, but can be caught out by a crafty through ball.
Liverpool's last 7-2 loss was in the 1962-63 season. That year:

– Aston Villa won their first three league games
– Everton won their first four league games
– Everton won the title pic.twitter.com/IN0rDSZlM7

— bet365 (@bet365) October 5, 2020
What can be said about Jordan Pickford? Unimpeachable at the 2018 World Cup, displaying catlike reflexes, it seems every week he becomes worse and worse. Every mind-boggling error is simply compounded by another.
There is a talented, if flawed goalkeeper inside Pickford. His shot stopping and distribution has been brilliant at times. His poor handling and the command over his area are common faults of a young 'keeper, but he has never improved in this aspect. He's gotten worse if anything. He's playing with rock bottom confidence. It is up to him and Ancelotti to restore this – if they cannot, he'll have to be replaced.
Ultimately, Everton's defensive frailties are mitigated by their ability to create chances. Calvert-Lewin has had more shots than any other player in the league, provided by stellar work from James, Doucoure and Andre Gomes alike.
This creativity is complimented extremely well by Calvert-Lewin and Richarlison's attacking dynamism. They allow for swift, incisive passages of play synonymous with Ancelotti teams. Overlapping runs from Coleman and Luca Digne offer another option for the Toffees when breaking down their opposition.
Everton should be eyeing a top four spot this season. To stay consistent throughout the season will be no mean feat, especially if one of their key players picks up a long-term injury. However, the defeatist mentality that plagued Everton for years appears to have finally dissipated. This, in of itself, is a victory for the Blues.
We hope you enjoyed this article 'How Ancelotti Reignited the Spirit of the Blues'. Where do you think Everton will finish this season? Let us know!
Read more on football here: