What's next for Aston Villa?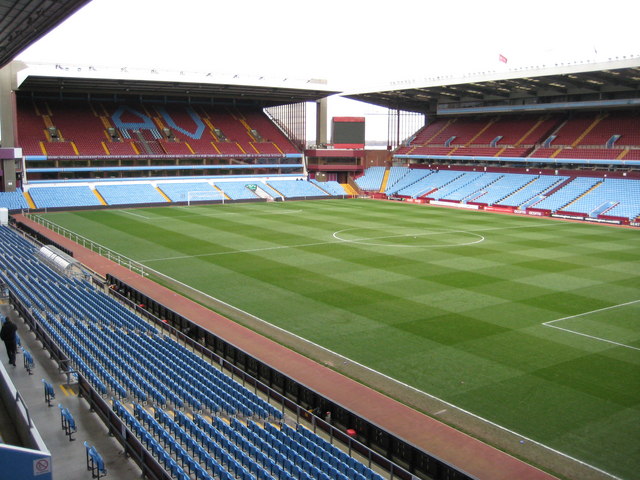 What's next for Aston Villa?
A single point. That's how close it was. How close Aston Villa fans were to watching their beloved team battling it out in the Championship once more. Scenes of relief and jubilation followed that all important point away at West Ham on the final day of last season. However, once the fiery celebrations cooled to a simmer, the inevitable question followed. What's next for Aston Villa?
If you are getting a sense of Deja Vu, that's because this has happened before. Just five years ago, Villa finished 17th and three points above the relegation zone. 12 months later, they finished bottom of the pile with just 17 points. A massive 22 points away from Sunderland in 17th. A Sunderland side that would suffer the same fate the following season. Since then however, no team have found themselves relegated the season after finishing 17th in the league. It seems as though escaping the drop so marginally may have pushed clubs further up the table in their immediate future. In fact, the last two teams who finished 17th, Brighton and Southampton, are still in the Premier League to this day.
One thing is for certain, Aston Villa are at a crossroads. No team has ever finished 17th in two consecutive Premier League seasons. So where do they go from here? By looking at the 'Project', Investment and Squad, we can certainly tell where they want to go…
The 'Project'
A 'Project', in terms of a football club, simply describes that a club has a long term strategy for building a success. Unlike their Midlands rivals Wolves, the project at Villa Park has been far from plain sailing but both started in similar fashion. Both clubs found themselves part of a Chinese revolution in the Midlands in the middle of 2016. Taken over by Dr Tony Xia for £76 million after Villa's relegation in 2016, it's impossible not to compare them to Wolves.
Finishing 13th and 15th respectively the following season, the 2017/2018 was to be the defining season for both ownerships. Following a £22.15m (-£16.46m net) spending spree, the majority of that being the club and league record signing of Ruben Neves, Wolves raced to promotion as champions. Villa meanwhile, who had decided to rely mostly on loan players like Sam Johnstone, Robert Snodgrass and Josh Onomah, were unable to secure promotion after losing 1-0 to Fulham in the Play Off Final. The financial implications of missing out on promotion caused problems. Despite having a positive net spend the previous summer (+£13m), only spending £2.52m on new signings, the club was in trouble.
After missing out on around £170m of promotion payments, failure led to a £40m deficit to fill. Thankfully, Egyptian businessman Nassef Sawiris, and American Wes Edens came in to co-own the club, eventually gaining full control in 2019. Once again, despite the new ownership, the club would rely heavily on loan players. Tammy Abraham, Axel Tuanzebe and Tyrone Mings formed a spine of loan players in the starting XI. A starting XI that included Jack Grealish of course. The investment of £17.19m, including the acquisition of John McGinn for just £2.7m, finally brought promotion. McGinn finishing as Man of the Match during the 2-1 victory of Derby County at Wembley. Finally, the 'Project' hit its first target but why is this important for now?
Investment
It's important for a number of reasons. Firstly it shows clear ambition. An argument could even be made that promotion a year earlier could even have seen them emulate the club from Molyneux. Secondly, it shows a clear plan. The £139.59m net spend the following summer shows ambition all in itself, but the plan becomes clear when you see how the money is spent. Tyrone Mings and Anwar El Ghazi, two loan players instrumental in their promotion, signed permeant deals for £20.7m and £8.1m. Meanwhile, the average age of incoming transfers stayed at around 25 years old for a second consecutive season. The club, clearly looking for long term players to help them with long term targets.
With so many new players, it was inevitable that some would fail to impress. signing such a vast amount of players in one go had not worked for Fulham the year before. Thankfully, led by Jack Grealish, Villa survived last season. Surviving by a similar margin that they failed by during that first promotion push. It's impossible to underestimate just how important Premier League revenue is to a club desperate to return to where they believe they belong. Manager Dean Smith confirmed this recently in an interview with The Guardian, even citing Wolves as a benchmark:
"I'm not saying I'm going to lead the team to that [Champions League success] but that has to be the aim: to plan, over the next five or six years, to try to be challenging in Europe and things like that. You see the progress Wolverhampton have made over the last three years and that's been fantastic to see as a fellow Midlander. You can't help but admire what they've done. So a club as historically esteemed as ourselves should be aiming at that level as well. That's what our owners will be aiming at and that's what we have to aim at as coaching and playing staff."
The Squad
They have a plan. They have owners with a proven track record of investing. Owners that increased their investments according to the success of the club on paper. However, football is not played on paper. It's played in stadiums filled with fans…at least it used to be with fans. The most important indicator for Aston Villa's future are the player they have. The players they keep. Both Jack Grealish and Tyrone Mings have recently put pen to paper on new deals with the club. Despite the Villa captain in particular being linked with a host of top clubs. It would have been very easy for Villa to cash in on their prized asset but they didn't. This perhaps is the most positive indicator for the clubs future.
The recent signings of Emiliano Martinez from Arsenal (£15.66m) and Ollie Watkins from Brentford (£27.72m) prove their intent for the coming seasons. Add them to the likes of John McGinn and Douglas Luiz, they have the makings of a very talented team. After a bumpy start and a few near misses, it appears that Aston Villa are planning for big things. Finally, they look in a position to actually achieve those big things too.
🗣 "I know the history, I know the fans. I know what Villa is. When I had the possibility to come here I had no doubts."

Emiliano Martinez explains his decision to join Aston Villa pic.twitter.com/m4EhjFGKgL

— Football Daily (@footballdaily) September 21, 2020
We hope you enjoyed this article 'What's next for Aston Villa?'. How do you see the team progressing? Let us know!
Read more on football here: