Inter Milan Prove Themselves in Europa League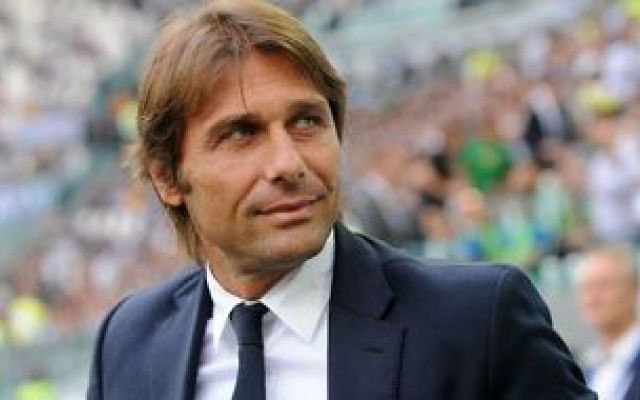 Inter Milan through to Europa League Final
Inter Milan Prove Themselves in Europa League
I was going to write this article 2 weeks ago, summarising an Inter Milan season that had shown great promise before falling apart due to a lack of depth in a squad that couldn't cope with their new manager's intense system, a manager who was then rumoured to be falling out with club leadership for the third time in his career. My argument was going to be that things in the blue half of Milan were actually brighter than they might have seemed, and that if Conte was able to continue his project there was yet hope for the Nerazzurri.
A broken wrist and the consequent layoff around surgery left me unable to publish these thoughts. Conveniently, however, I've sat and watched Inter Milan prove themselves in front of my eyes, and I now find myself writing about a side in a European Cup Final.
Inter Milan 5-0 Shakhtar Donetsk
This was confirmed on Monday night as they cruised past the Shakhtar Donetsk side which knocked out Wolves in the quarter-final, with two goals each from star strikers Romelu Lukaku and Lautaro Martinez in a 5-0 win on the night. It will go down as a vintage Conte performance, with two goals coming from smart defending and capitalising on mistakes, two from a powerful number 9, and one from a corner. It is the biggest semi final win by a Serie A team in Europe for 31 years, and they will go into the final full of confidence.
In these highlights, Inter Milan prove themselves to be comfortably superior, and they have now incredibly conceded just the one goal in their last seven games (which fell to the fantastic Kai Havertz in Inter's 2-1 win against Leverkusen in their Europa League quarter-final). This run of games includes 6 clean sheets, against free scoring Atalanta and Coppa Italia winners Napoli as well as against Getafe and Shakhtar in this European tournament.
They have now reached their first final since the one in which they won the treble 10 years ago, and the fears that followed the Coppa Italia semi-final defeat against Napoli – that once again a promising season would end with no actual progress – seem to have been waylaid. They are the first Serie A team in this final for 21 years, which is incredible considering there were 9 Italian finalists in the 1990s and four of those games were even all-Italian matchups. Conte played in two of those 9, and now he is coaching in one.
? | RECENT FORM

1⃣0⃣ matches
8⃣ wins
2⃣ draws
0⃣ defeats

2⃣5⃣ goals scored
4⃣ goals conceded

On. A. Roll. ?️?️?️ pic.twitter.com/P7Clwl6HOJ

— Inter (@Inter_en) August 18, 2020
This Europa League run has showcased everything good about Conte's Inter
Indeed, the defensive strength which has shown in this recent run has been a theme all season, with Inter conceding less than a goal a game on average in Serie A, boasting the best defensive record in the league. They also had the fewest defeats in the Italian League this season, with Antonio Conte's famed 3 at the back system again proving to be very effective defensively. In Europe's top 5 leagues, only Liverpool, PSG and Real Madrid lost fewer league games this season than Inter.
This has been aided by the emergence of Alessandro Bastoni, who many in Italy are tipping to be the next great in a long history of Italian centre backs. He rotated very well into an already very solid back line of Stefan De Vrij, Milan Skriniar and Atletico Madrid legend Diego Godin, and in the three recent Europa League wins Bastoni was preferred to Skriniar, as the Slovakian number 37 has been linked with a move to big Premier League clubs (addressed below).
While their defensive record has been strong, it is a certain pair of strikers that have been getting the most headlines this season, and with good reason. After his brace last night, record signing Romelu Lukaku now has 33 goals in all competitions this season. To put that into perspective, only Ronaldo has ever scored more in a debut season for Inter Milan, and if Lukaku scores in the final on Saturday night he will at least match that record of 34. He has already set one new record by scoring in 10 consecutive Europa League matches.
? | DID YOU KNOW?

Inter have scored a total of 111 goals in all competitions this season, setting a new Club record since Serie A became a round-robin tournament ?? pic.twitter.com/s7s6nLCjuA

— Inter (@Inter_en) August 18, 2020
His partner, 22 year old Lautaro Martinez, has been linked with a 100 million euro move to Barcelona for the best part of a year now. This will no longer take place due to the financial impact of corona virus, but his breakout season has seen him involved in 28 goals so far and he will certainly retain that price tag. Inter were actually the second top scorers in Serie A by the end of the season, second only to Atalanta's incredibly free-scoring side, and the "Lu-La" partnership between Lukaku and Lautaro was the main reason for this.
As a partnership, they compliment each-other perfectly. Martinez does all the pressing and Lukaku is the focal point, but his power is equalled by his pace and ability on the ball, so it would be wrong to see him as simply a Giroud-esque target man – he is extremely versatile in the types of goals he scores. The mindsets of these players, Lukaku especially, fit so perfectly with that of their manager and have fans so excited at what is happening.
? | STATS

?? Big Rom 3️⃣3️⃣
? El Toro 2️⃣1️⃣

For 48.65% of Inter's goals in all competitions this season, see below ?? pic.twitter.com/kLHZAf4Hta

— Inter (@Inter_en) August 18, 2020
So what WERE the problems for the Nerazzurri?
Looking back at how the season is finishing, with Inter just one point behind title winners Juventus at the end of the season and now into a European final, fans would be forgiven for being confused as to why Conte's future has been in any doubt whatsoever, and why anyone at the club could be unhappy. After all, the side they lost out to is a Juventus side who have now won 9 Italian league titles in a row, spearheaded by one of the greatest footballers of all time in Cristiano Ronaldo.
However, despite their eventual victory, this is the weakest Juventus have been in years. Look out for my article later in the week about why Andrea Pirlo has replaced Maurizio Sarri and what he will be changing at the club, because it is clear that they need change. For Inter and other top Italian clubs, this means that this season goes down as a potential opportunity wasted.
The Nerazzurri drew 10 games this season, and 8 of these came in games that they were leading at some point. While there is actually very little difference between Juve and Inter in this stat, Conte will be disappointed by the amount of points dropped from winning positions. They led in 34 of their 38 league games, but only won 24 of them. This was also the story in the Champions League, where good performances away at Barcelona and Borussia Dortmund both faded in the second half and left them finishing third in the group.
Truly an embarrassing champions league campaign for Inter.

Drawing Slavia Prague at home

Losing to Barcelona after their best first half performance in years & up 1-0

Losing to Dortmund after being up 2-0

Losing to Barcelona's B team at home with everything to play for.

— Michael Gallo (@Galloots) December 10, 2019
The Inter squad was stretched in the middle of the season, with injuries in the midfield being a specific major issue. For a side in its first season adapting to Antonio Conte's very intense style of play, lack of depth and injuries meant they couldn't rotate enough, and many would point towards the resulting weariness as the reason for their title chase dropping off. Conte made this point himself in a November press conference, and was given multiple signings in January to combat it. These included former Premier League players such as Victor Moses, Ashley Young and Christian Eriksen. He deliberately targeted players who had the experience of playing in the most physically demanding English league.
The only backup to their deadly pairing up front was Alexis Sanchez, who himself was injured for parts of the season. This led to exciting prospect Sebastiano Esposito getting more appearances than expected, but he is not yet ready at only 17 and Conte would have much preferred to have a more seasoned backup. Midfielders Stefano Sensi and Nicolo Barella joined Sanchez on the list of new signings that spent a key part of the season injured missing at least 10 games each (Sensi missing more than he played), although all 3 players have had their loan deals turned permanent.
Is Conte sticking around?
The questions over Antonio Conte's future were not directly linked to results, and so the improvement in their output on the pitch does not necessarily mean his future is assured. As reported by the highly reliable Italian transfer journalist Fabrizio Romano (see below), discussions over Conte's future will take place at the end of the Europa League campaign.
#Inter situation. Phone call today between Antonio Conte and Inter president Steven Zhang. No decision has been made about his future as Inter manager. The club and Conte will decide at the end of the Europa League if it's time to separate or continue together. ⚫️? @SkySport

— Fabrizio Romano (@FabrizioRomano) August 3, 2020
Conte told SKY Italia at the end of the Serie A season that he felt like he and the players had received "zero protection", referring to the mid season slump in form when they came under criticism, saying that he didn't like how people were now "jumping on the bandwagon" of their better end of season form. He also negatively compared the infrastructure of the club to that of serial winners Juventus.
It is worth noting that he walked out on Juventus after 3 title winning seasons there because of issues with the club's hierarchy, and his fallout with those in charge at Chelsea led to a long legal battle regarding his dismissal. He is renowned for being extremely demanding of the clubs he works at, and will continue to demand that Inter Milan prove themselves with heavy backing.
However, if Conte were to win European silverware it is fair to assume that the club will therefore be happier to give in to whatever demands he is making in terms of infrastructure and the transfer market. Club president Steven Zhang flew in from China last week for the first time since the pandemic, which pleases Conte, and Inter's chief executive Giuseppe Marotta said that "all is forgotten" in reference to the manager's comments at the end of the domestic season.
? | ARRIVAL

The footage of President Steven #Zhang's arrival at the Nerazzurri's hotel ???#ForzaInter pic.twitter.com/Z3J8stRhpN

— Inter (@Inter_en) August 16, 2020
The fact of the matter is that Conte is one of the highest paid managers in the world with his contract at Inter, which still has two years left, and the club cannot afford to pay that off. Meanwhile, it would be very surprising if he was to walk away from such a contract himself, therefore the expected resolution is that they will overlook the differences they may have had and look to build for next season, as they have already begun to do. 
The head coach certainly seems a lot more cheerful these days, and a video of him joining in training sessions did the rounds on twitter before their semi final as Inter Milan prove themselves to be nothing but harmonious in camp right now.
?️ | MISTER

Torello in allenamento. E quando tocca al mister andare "in mezzo"… ? pic.twitter.com/qAQW76oCZd

— Inter (@Inter) August 9, 2020
How did the new signings do?
In Italy, a lot has been made of the fact that Christian Eriksen hasn't been consistently starting games for Inter since his arrival, but this should not be a surprise. After a difficult last year at Tottenham, he has come into a completely different system, which is not only an intense one but one which does not actual hold an obvious role for him as a 3-5-2. Conte has switched to 3-4-1-2 or even 3-5-1-1 when he has used Eriksen, and the way that he offers something different to the side is reminiscent of Cesc Fabrégas's role in Conte's Chelsea side. The Spaniard didn't seem to initially fit the plan and was often not in the starting eleven, but yet still proved important in big games.
? | MESSAGE

El Niño Maravilla has a message for you, Inter fans! Let's give him a warm welcome – once again ? – to the Nerazzurri family! ? pic.twitter.com/l4BTKQM8z3

— Inter (@Inter_en) August 6, 2020
There have been similar mixed reactions to the permanent signing of Alexis Sanchez, who will reportedly earn €7 million per year, but statistically he was involved in a goal every 98 minutes he spent on the pitch, and some promising link up with the main two forwards means that Inter are confident he can serve well as a back up and perhaps a mentor, albeit an expensive one.
Of the other signings, Nicolo Barella is a midfielder who all of Italian football is excited about, and he has shown his box to box class in the last couple of matches. Sensi has shown promise when played, and Godin has done a decent job considering he was another free signing, without being the force at the back that he was in Madrid. Lukaku has obviously been an exceptional replacement for and upgrade on Mauro Icardi, who they have now received €45 million for which they can reinvest. They are also receiving a fee for Politano from Napoli, as Inter Milan prove themselves to be able to sell smart as well as buy smart, while Ivan Perisic is returning to the club and will be used as a bargaining chip for other potential deals.
?️ | VOTE

Nicolò #Barella has been nominated for #UELPOTW after a dashing display in the quarter-finals of the @EuropaLeague! ?

Go cast your vote! ? https://t.co/kqOniLUQLI pic.twitter.com/6qEygMhDon

— Inter (@Inter_en) August 12, 2020
10 of the 16 players than Conte has used since arriving in Dusseldorf either joined in the last year, are returning from loan spells or are coming up from the academy, and we can expect his remodelling of the squad to move to the next level this summer.
Where do they look this summer?
We have already seen Inter Milan prove themselves in this transfer market with the signing of Achraf Hakimi. After a very successful year at Borussia Dortmund, it was widely assumed that the wing back would become part of Zidane's squad, but Inter moved in quickly and have signed him for €40 million. Perhaps Madrid weren't convinced that he would be as effective in a back 4 setup, but at 20 years old it is an undeniably strong move, as he fits Conte's fast, intense right wing-back role perfectly.
Real Madrid confirm that Inter Milan have signed Achraf Hakimi.

— Sky Sports News (@SkySportsNews) July 2, 2020
Inter are now looking to the opposite flank, where Ashley Young has done well since signing but can only be a short term solution. Conte seems set to take Italian left back Emerson from his former club Chelsea, and it has been widely reported that the personal terms for that deal have already been confirmed, with Chelsea keen to agree a fee so they can target their own new left back, £20 million being the roughly quoted figure. The other linked player for this position is Ruben Gosens, who got 17 goal contributions this season as a left wing-back for Atalanta, however there will reportedly be competition for his services over the summer.
Another extremely exciting report for Inter is linking them to Sandro Tonali:
Inter are still in talks with Brescia to sign Sandro Tonali and will try to finalize the deal after the Europa League. Personal terms already agreed since June. Juventus are not in the race. ?? #transfers #Inter #Tonali

— Fabrizio Romano (@FabrizioRomano) August 18, 2020
Fans are wrong to dub him "the new Pirlo", as his game is much more physical (although he does also play as a deep lying playmaker), but they are right to be thrilled by his prospects, and if Juventus remain out of the race then Inter should get their man and add that crucially needed depth in midfield.
They are signing another big Serie A prospect to add to their defensive depth, with the deal for 19 year old Marash Kumbulla nearly completed. It is not a name that will be well known to English readers, he will be a backup but with the long term potential to step up as Godin's days draw to an end.
Inter have agreed personal terms with Marash Kumbulla – he's ready to sign a contract until June 2025. Talks on between Inter and Hellas Verona to find an agreement on the final fee. ⚫️? @SkySport @DiMarzio #Inter

— Fabrizio Romano (@FabrizioRomano) August 14, 2020
Next, there have been rumours of a swap deal between Tanguy Ndombele, Tottenham Hotspurs' record signing who has fallen out of favour with Jose Mourinho, and Milan Skriniar, who has been linked with numerous top English clubs and Inter might struggle to hold on to. If he does go, getting a top box to box midfielder in return might be a smart piece of business for the Italian club, as Ndombele's quality at Lyon was undeniable if he can re-find it after a change of scene.
Finally, you should also expect Conte to look for that extra option up front. Even if they are keeping Martinez for another year, which now seems likely, they will face the same issues as this season in terms of rotation, even more so if games are more condensed after the lockdown delay. Links with Lionel Messi have re-emerged, as Inter tried to sign him in 2006, and every time he is unhappy they are linked once again. If Messi was to leave Barcelona, Manchester City are huge favourites to sign him as one of the only clubs who could pay his insane wages, but Inter fans will be praying that Barcelona's interest in Martinez, plus the prospect of facing up against Cristiano Ronaldo once again, might make a deal possible. But don't put any money on it, expect a battle hardened number 9 to back-up Lukaku instead.
Conte and Inter will look to sort all of this out in the shortened break before the new season, and if he can make these few additions then Europe should fear the blue and black side from North Italy. First though, Conte looks to Friday's final to continue his record of silverware in every season since joining Juventus in 2011. Can Inter Milan prove themselves at the final hurdle, or will Sevilla extend their incredible Europa League record?
We hope you enjoyed this article 'Inter Milan Prove Themselves in Europa League'. Do you think they will win it? Let us know!
Read more on football here: