UCL First Night Review After Restart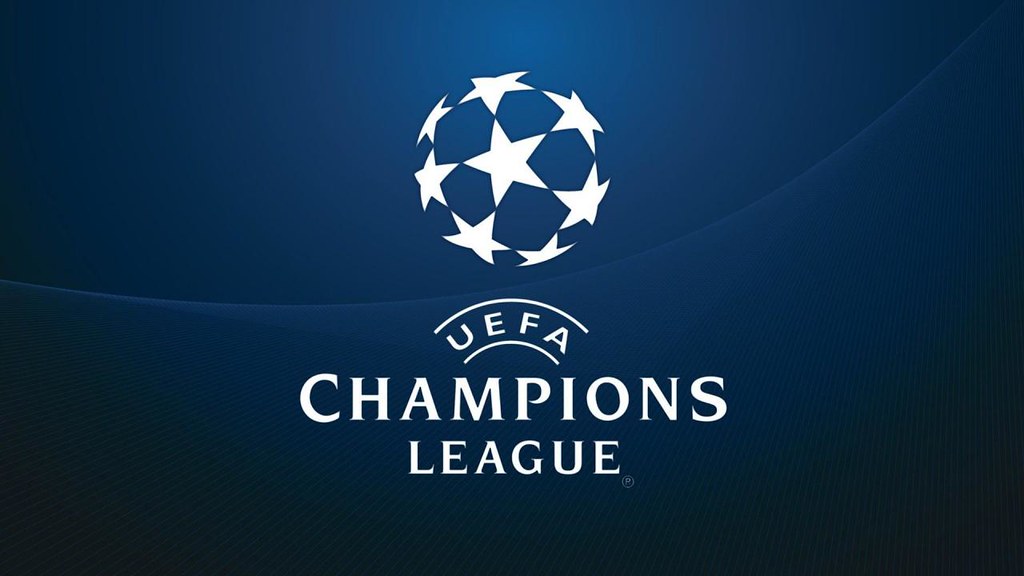 UCL Round of 16 – Match Reports
Real Madrid traveled to Manchester for the second leg of Champions League round of 16. What a match to restart the Champions League after five months of absence. The other match played on the same night was Lyon vs Juventus. Real Madrid came to Manchester trailing by 2-1 in first leg. City had managed to score 2 goals away from home giving them some security for the second leg. With Ramos suspended and Bale not selected in the squad for Real Madrid, it was a tough task. On the other hand Manchester City were without their main striker, Sergio Aguero.
As for Juventus and Lyon, the French side won the 1st leg 1-0. Lyon have not played much football since the restart and against Juventus it would be tough test. Juventus, with all their star players looked in favour to take control of the second leg. Let us look into the first night of Champions League since the coronavirus pandemic.
Real Madrid vs Manchester City
First Half
Real Madrid started with Rodrygo instead of Asensio, which was the only unexpected change in the lineup for Madrid. As for City they started with Jesus as their striker replacing the injured Aguero. Phil Foden also started in place of Mahrez, an interesting choice from Pep.
City were pressing high as soon as the match started, as Madrid played from the back. One such play resulted in Madrid gifting a goal to City. Constant pressure came from Jesus, winning the ball in the Madrid box and passing to Sterling, who scored his 100th goal. Foden was playing like a False No. 9, almost perfect from him and Pep. It was the young Rodrygo who unlocked the City defense and played a beautiful chip to Benzema, who continued his goal scoring form. A free flowing football in the first half, with glimpses of Sterling at his best.
9. RAHEEEEEEEMMMMMMMMMMMMM

🔵 1-0 ⚪️ (3-1) #ManCity | https://t.co/axa0klD5re pic.twitter.com/wxnHzeuUcb

— Manchester City (@ManCity) August 7, 2020
Second Half
Both teams came into the 2nd half with full intensity, with some end-to-end action in the opening minutes. The first big chance came to Gundogan, who instead of taking a shot passed it to Sterling, not the best choice in this scenario. City were knocking the ball around and played a high defensive line. Madrid were struggling.
Madrid were dangerous on counter attacks with few good chances coming their way. Courtois made some good saves, the best one denying Jesus.  And it wasn't far as City scored their second goal. Another mistake from Varane and Jesus with an excellent finish. Madrid tried their best but could not recover from that second goal. Eventually losing 4-2 on aggregate.
🙌 Manchester City full-back Kyle Walker = #UCLMOTM! 👏👏👏

👉 He'll be one of four players in tomorrow's vote where you crown the Player of the Week 👑 pic.twitter.com/ZC0TDMjNcZ

— UEFA Champions League (@ChampionsLeague) August 7, 2020
A night to forget for Real Madrid and especially Varane on the first night of UCL. Manchester City should be slightly disappointed as they could have scored more. City were the deserving winners and nothing can take that away from them. "I have the feeling now today that we are ready to play the game tomorrow, do a good performance and win the game," were Pep's words before the match.
Juventus vs Lyon
First Half
Juventus fielded a 4-3-3 formation, with Ronaldo and Bernardeschi on the wings. Dybala was on the bench, due to the Argentinian being not completely fit to start. Lyon, what looked like a 3-5-2 went with a motive to outnumber Juventus in midfield. Depay and Ekambi lead the line for French side.
Depay the hero for Lyon, gave Lyon the lead in the 12th minute. The penalty decision may not be correct but helped Lyon in the tie. But later on a penalty came for the Italians, another controversial decision. Ronaldo equalized through that penalty. The first half in Turin ended at 1-1 with two controversial decisions to gift both teams with penalties.
🔴🔵 Depay has scored in all 6 of his European appearances this season ⚽️⚽️⚽️⚽️⚽️⚽️#UCL pic.twitter.com/Iy0GpCTklq

— UEFA Champions League (@ChampionsLeague) August 7, 2020
Second Half
Juventus were surely under a bit more pressure as Lyon had their precious away goal. Juventus were giving their all but Lyon were strong in midfield and in defence. Ronaldo got one more on the night with an excellent finish in the 60th minute. That goal gave the Italian side some hope. Juventus eventually won the match but lost the tie to a side better than them. Lyon going through was unexpected. Juventus manager Maurizio Sarri was sacked by the Turin giants following on from Juventus' disappointing premature exit from the competition.
UCL First Night
All in all, an excellent restart to UCL as we saw two action packed games, with all four teams giving everything on the pitch. One of the best tactical matches between City and Real Madrid. Whilst Lyon showed their composure against one of Europe's giants, highlighting their capability to take on the best teams in club football.
The first UCL night was full of action. Now it's City vs Lyon in the quarter finals, which will certainly be a match to watch.
We hope you enjoyed the article 'UCL First Night Review After Restart.' Who do you think will win the Champions League? Let us know!
Read more on football here: