How Wigan went from FA cup winners to administration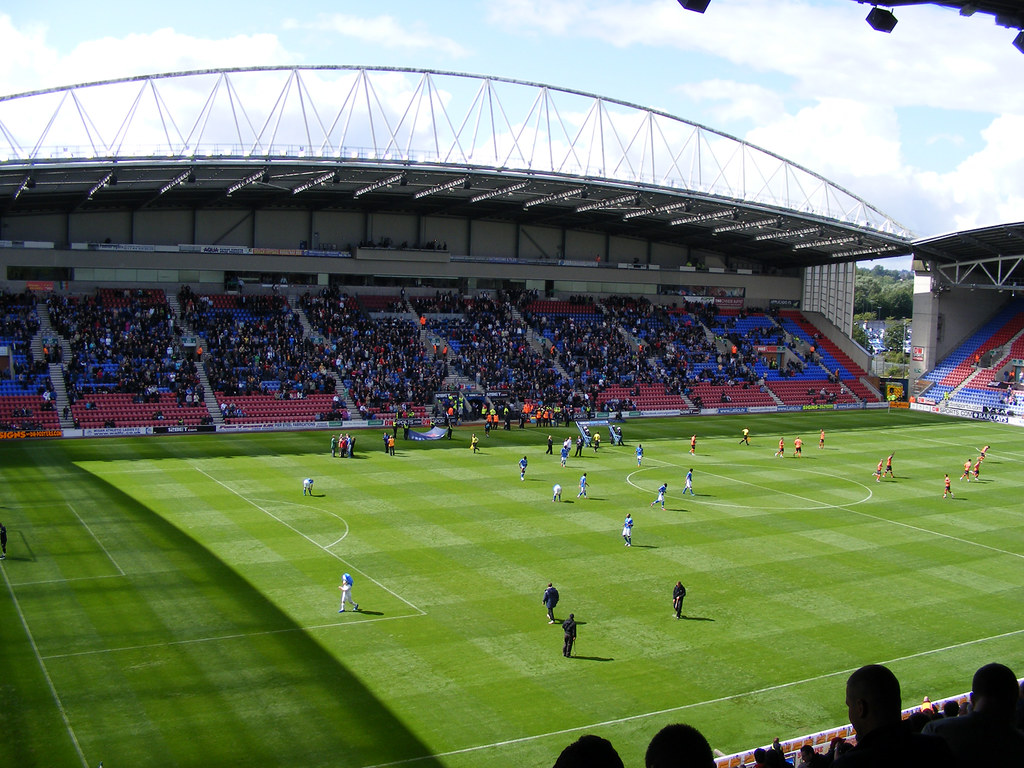 How Wigan went from FA cup winners to administration
May 11th 2013 was the greatest day in the history of Wigan Athletic F.C. A Ben Watson header had just given them an unlikely victory over a star-studded Man City team, to win the F.A cup. Fast-forward 7 years and things could not be more different. The club are in administration, facing a possible 12-point deduction and possible relegation. But just how did things get to this point?
Despite going into administration during the coronavirus pandemic, Wigan's problems are far more deep rooted than COVID-19. The Latics were sold in 2018 by local entrepreneur and hero Dave Whelan, who had taken over the club back in 1995. Under Whelan, Wigan had experienced a level of success that the club had never seen before, and he delivered on his ambitious plan to lead the club to the Premier League. After 23 years of ownership, Whelan finally decided to sell the club. It was announced that Hong Kong based International Entertainment Corporation would be the new owners. In 2018 they purchased the club for just under £16 million. And that is where things get more uncertain. 
Wigan's new owners, International Entertainment Corporation PLC, have completed the acquisition of the club from the Whelan family and have their sights set on the Premier League.

Former Everton and Manchester City boss Joe Royle has been appointed as a director for the club. pic.twitter.com/QQNAdDxrKP

— 32Red (@32Red) November 7, 2018
The IEC era
Unlike Whelan, IEC seemed to have little knowledge on running a football club. They instead saw the purchase Wigan as a chance to diversify their income streams.  But on the pitch, things didn't seem too bad under the new owners. The Tics recorded a solid season, finishing 18th and securing Championship football for another year. They had been doing even better this campaign before it's suspension due to Coronavirus. But it was the club's sale during lock-down where the club fell into real trouble.
With no news at the time about when football would return, it seemed a strange time to buy a football club. But IEC did find a buyer, another Hong Kong company called Next Leader Fund. The club's losses had already been covered, and Wigan fans were told that the new owners would give the club "the support" to help them through the pandemic. New director Au Yeung spoke of being excited to "meet the club's passionate fans". And yet only weeks after Wigan announced that the sale was complete, another announcement was made. The club is going into administration. 
The mysterious Au Yeung
As it turned out, Au Yeung had decided not to fund the club only a day after he purchased it. It seems a bizarre decision for someone who had just made a purchase of £17.5 million. At the moment Yeung's reasons for doing this have not yet become clear. A range of potential buyers have come in, including the town's rugby league side Wigan Warriors, but the future for the football team looks incredibly uncertain. What we do know is that they are now facing a 12-point deduction that jeopardises their future in the championship.  
This "Au Yeung" fella…

Has anyone ever met him?
Know anything about him?
Or is he completely fictional?

Stick his name in a Google search and exclude Wigan Athletic.

Nothing. pic.twitter.com/ZFXMj45QOt

— Wigan Athletic (@elbalson) July 2, 2020
It is hard to know who is to blame for Wigan's current predicament. The mysterious Au Yeung is an obvious villain, and he has not yet stated why he is not funding the club. Previous owners IEC must also be scrutinised, and some have suggested they were aware the club would be placed into administration after the sale. But not for the first time, many fans are angry at the English Football League. The EFL would have had to approve both takeovers. And although Wigan's story is a bizarre one, it is not unique in the fact that someone was allowed to purchase a football club who in retrospect clearly should not have been. Wigan MP Lisa Nandy has led calls for a full inquiry into what has gone on at the club, which should give the fans some of the answers they are searching for.
But for now, those at Wigan Athletic must play out the remainder of their championship season under the shadow of an uncertain future. 
we hope you enjoyed the article 'How Wigan went from FA cup winners to administration'? Who do you think is at fault for Wigan Athletic falling into administration? Let us know!
Check out more football stories here: