Football's Plague of Immorality: Gambling in Football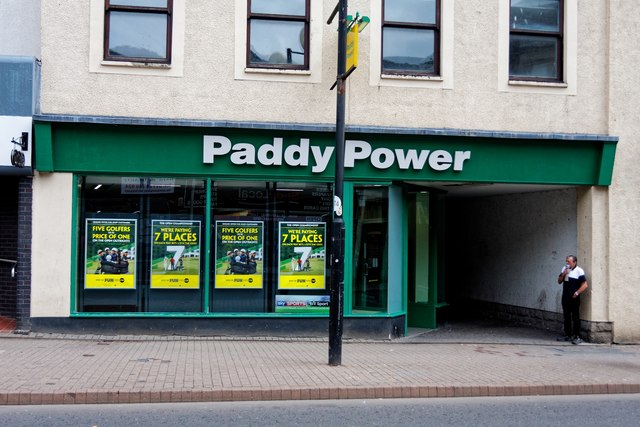 How have we got to this point of reliance upon the gambling industry?
This is part one of a series in which Joel Butcher will look into some of the most prevalent moral problems in the beautiful game. This edition looks at the position of power held by gambling in the world of football.
An integral part of the beautiful game
It's just part of the game day routine, right? Before whatever game you're watching kicks off, you back your football knowledge to bring in a bit of extra cash. In doing so, you inject a dose of additional tension into the next couple of hours. For some, it is a healthy weekly pastime.
Upon closer inspection, seeing just how much football relies on the gambling industry is worrying, to say the least. The grip that bookmakers have is tight and not going anywhere. The relationship has moved from a symbiotic one to one where football changes its rules to accommodate an exploitative industry.
An impossible position for players
I wrote a while ago about Daniel Sturridge's ban from football for a bet placed by his brother on a future transfer, supposedly based on information illegally passed on by the ex-Liverpool striker. FIFA's regulations state that 'insider information', (knowledge someone only possesses by being in football) cannot be used to inform bets. The FA website even says that a player who is completely unaware of any subsequent bets placed can be punished.
A player simply telling their family about a potential summer move could land them in hot water with authorities. If any of their confidants place a bet with that information or accidentally pass such information to someone else, they could be disciplined. Players have to hide career choices from people that they would usually seek advice from, for fear of that information getting out of control.
The fact that an innocent quest for advice from family could have such dire consequences for their career is troubling. The existence of these regulations in FIFA and FA rules shows just how much influence betting companies have over football.
Fundamentally, sports betting relies on sport. If there were no sport being played, sports betting could not exist. However, football has allowed itself to get to a point where it is being held ransom by an industry that it should have control over. The power dynamic has been completely subverted.
🤑 5/1 boost landed on Sunday
🤑 3/1 boost landed yesterday

🧐 We've picked out 4/1, 7/2 and 6/1 boosts for tonight's games

👀 The only way to see these are by joining our FREE betting tips group

👉 https://t.co/sCopbbDTNS pic.twitter.com/9HsTeBe2r7

— ODDSbible (@ODDSbible) July 14, 2020
Betting companies do not take steps to avoid having markets that could be scammed by players discussing their career path with family. For example, the market on future transfers is what tripped up Daniel Sturridge.  Instead, they can lobby football governing bodies into punishing players for passing on information regarding their own future. They relentlessly push for more and more profit from the average football fan's wallet.
A fungus taking hold of football
The steps that have led to bookmakers having the grip that they currently have are pretty easy to follow. Betting companies exploit fans into funding their growth as the football audience grows.  Bookies brandish themselves all over football through club sponsorship and TV advertisement, enticing more people into betting.
The beautiful game's growth only strengthens ethically ugly bookmakers. They have invested so much in sponsorship and advertising deals that football simply could not survive without their payments.
This season, half of the Premier League teams wore shirts with a betting company's logo plastered front and centre. 17 of the 24 Championship clubs are also in the same boat. The match day experience involves hundreds of TV ads on Sky Sports or BT Sport for William Hill, Bet365, Ladbrokes, Paddy Power, Betfair, BetVictor etc.
Even once you pass the adverts, the stadium and kit sponsorship make for a feast of subconscious advertising. Advertising hoardings around the edge of the pitch, banners in the stadium, and the players themselves are all constant billboards for the betting industry. Gambling in football is everywhere.
Premier League clubs earned £350m of the bookies' money from such shirt sponsors this season – an indispensable sum of money. Were these clubs to have this money taken away from them, they would not be able to compete.
In nature, a fungus will often penetrate the roots of a tree, tying its growth to the tree. Without the tree, the fungus would not survive, but it soon makes itself indispensable to the tree.  It helps it grow by protecting it from parasites and taking up nutrients for the tree. Football's grand oak has a fungus tied to its roots, but the ruthless profit-maximising in the gambling industry has not grown naturally.
The broken moral compass
Betting companies are never far from a scandal. The industry has consistently dragged its feet in passing any legislation that protects the vulnerable consumers. Bookies repeatedly find new and covert ways to get around any new rules, so as to continue to exploit addicts and those not in a position to be gambling.
According to a Guardian report in 2017, betting companies now use outside companies to get email addresses and demographics of all kinds of internet users. They use adverts to target those with a low income and high expenses (for example, people with 3 children). Betting companies then attempt to entice them with the promise of more money after winning a few bets. They also progressively increase their 'free bet' offers week by week, making it seem as if they are being more generous, while actually trying to bait the consumer into creating an account.
5️⃣ #UpFor8 contestants picked all eight results correctly this week – they win £1,600 each 🙌 pic.twitter.com/LGwFfJZszw

— 888sport (@888sport) July 12, 2020
Governing bodies are constantly prosecuting betting companies, like 888 in 2017, for not properly restricting accounts of those who quit gambling. The fines passed down are unlikely to cover the amount made by these grizzly practices.
Some bookmakers even go to marketing agencies asking for help in targeting people who have previously stopped gambling completely. Hoping to lure them back into their grasp, bookies pay advertisers per-recruit or per-pound-spent.
A future without betting
The growth in this virtually unregulated industry thanks to practices that prey on those most vulnerable has allowed it to become a vital part of the money coming into football. It is unlikely that anyone can reverse the power shift.
Richard Masters, CEO of the Premier League, recently spoke against a proposal to ban shirt sponsorship by betting companies. The proposal would be a big step in the right direction, but we probably can't read into Masters' true opinion from this. With such financial reliance on money generated by the bookies, Masters could not come out and condemn betting in football.  There are simply too many clubs under his watch that would be thrown into a financial abyss.
In Malheur National Forest, in Oregon, USA, the Armillaria solipedes fungus covers an area larger than Gibraltar (whose FA, like virtually every FA in the world, has a betting partner, Mansion Bet), taking nutrients from every tree in the forest.
Betting is in every aspect of football, and football's blooming forest is now reliant on something that, at a fundamental level, can only survive thanks to football's unpredictability and excitement. Finding a herbicide for the gambling industry fungus that is holding our game hostage may be an impossible task.
We hope you enjoyed the article 'Football's plague of immorality: Gambling in football'. Do you think gambling in football is out of control? Let us know!
Read more on football here: