The Return of Test Cricket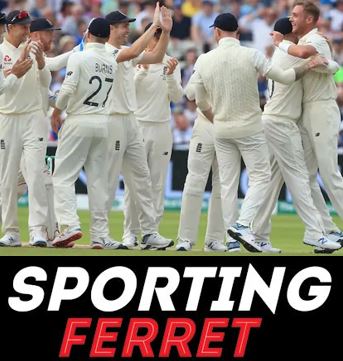 Test cricket's return and English summer's sanctity shine at Southampton
A soul-stirring account on racism by Michael Holding and Ebony Rainford-Brent at the outset of the cricket's return produced a historic and historical moment in sport broadcasting and added a significant chapter to the fight against discrimination as protests under the banner of Black Lives Matter fuel the conversations worldwide. In these pandemic-ravaged times, the return of the sport and the traveling contingent of West Indies to England have brought in much-needed relief to followers across the world. And while Holding held court with his impassioned words and emotions, cricket dished out by both the teams over the course of five days brought back that joy and love for the game. For this narrative, English settings seemed ideal.
"Until we educate the entire human race, this thing will not stop."

Michael Holding delivers a powerful message, explaining why #BlackLivesMatter. pic.twitter.com/2jiATkOqQ4

— Sky Sports Cricket (@SkyCricket) July 8, 2020
The beauty of test cricket in England added to its glorious past with this test match at the Ageas Bowl in Southampton. Batting for a day is worth the effort in seaming, swinging, lively conditions and on overcast days all these elements add to the excitement as brief interludes constantly demand attention. All this was evident during the first test of the series. Let's start from the end.
On the fifth day's final session, John Campbell pushed one towards the square leg and as captain Jason Holder completed the single West Indies signed off on the first test of the 2020 English summer. A summer which just a few weeks back seemed destined to go without cricket and in a sterile and crowd-less environment the settings highlighted the severity of the times. But cricket is back and it is to the credit of not just the 22 players who participated in a great advert for test cricket, but equally so to the support cast for making all of it possible.
Captain Holder's best bowling return
Winning the toss and electing to bat, Ben Stokes, in his first test as England captain (he was stepping in for Joe Root who made a wise decision to be by the side of his wife during the birth of their second child), opted to bat and immediately was made to question that decision as Shannon Gabriel's pacey inswinger was shouldered by Dom Sibley as it hit his off stump.
As overcast conditions, rain and bad light brought in the elements of an English summer early on in the match, Windies captain Jason Holder made use of the conditions as he returned with his best bowling figures of 6/42. It was not just his probing spell in the off-stump channel, but his brilliant review of the three umpiring decisions that were overturned on replays. Two of those dismissals were of opener Rory Burns and no. 4 Zak Crawley.
In this series, the ICC has brought in three reviews per innings as the pandemic has forced neutral umpires out of the picture. An extra review seemed logical, if only to negate the perception of questioning umpires' credibility, but Holder's perfection on Day 2 meant Windies not only bundled out England for a below par 204, but they took early advantage in the match.
Holder currently holds the top position in the ICC's all-rounder list and his performance in England's first innings etched yet another significant marker on his rising graph. Holder over the past two years has been a key figure in leading Windies' revival in test cricket. Their win last year over England at home promised a new dawn and which this current generation of players may deliver on.
Gabriel's five-wicket haul keeps Windies in control
The advantage was consolidated as the traveling side scored 318 in their first batting gig. Opener Kraigg Brathwaite's 65 and wicketkeeper Shane Dowrich's 61 led Windies' resolute charge. A 114-run lead after first round put the visitors in commanding position. England started their second innings cautiously and the openers Burns and Sibley notched a 72-run stand. However, Windies kept chipping in with wickets and this time Shannon Gabriel led with a five-wicket haul. His 9 wickets over the course of two innings made him the standout bowler of the match. Crawley's 76 and Stokes's 46 gave England some hope as they set 200-run target for the Windies on the final day.
Final day jitters and Blackwood steps up
At 27/3, England could entertain some hopes of pulling this after ceding ground over the course of past four days, but in Jermaine Blackwood and Roston Chase, the visitors stymied English comeback as the duo raised 73-run partnership. Blackwood's shots on the day – cover drive, lofted shots over mid-off and upper cuts – belied the tense proceedings and even after Chase was dismissed and the target still 100 runs away he continued his innings in the same fashion. When he was dismissed for 95, the target was just 11 runs away and the only grouse was that he couldn't complete his second test century. But that was a minor footnote which would've only aggrandized Windies' bright performance.
Here was a team that was missing some of its players (Darren Bravo, Keemo Paul and Shimron Hetmyer had opted out of the tour) and in the backdrop of empty stadium, looming uncertainty and charged feelings due to ongoing protests, they came out and played with aplomb.
There's not much turnaround time as the second test starts on July 16 and as England would be smarting from this and plotting their comeback, West Indies would want to repeat this at Old Trafford and take an unassailable lead. Test cricket is back and the promise of dramatic action which may yet go on to define this English summer is much to be grateful about.
Read more on Cricket here: