Confessions of a Referee: The Mental Effects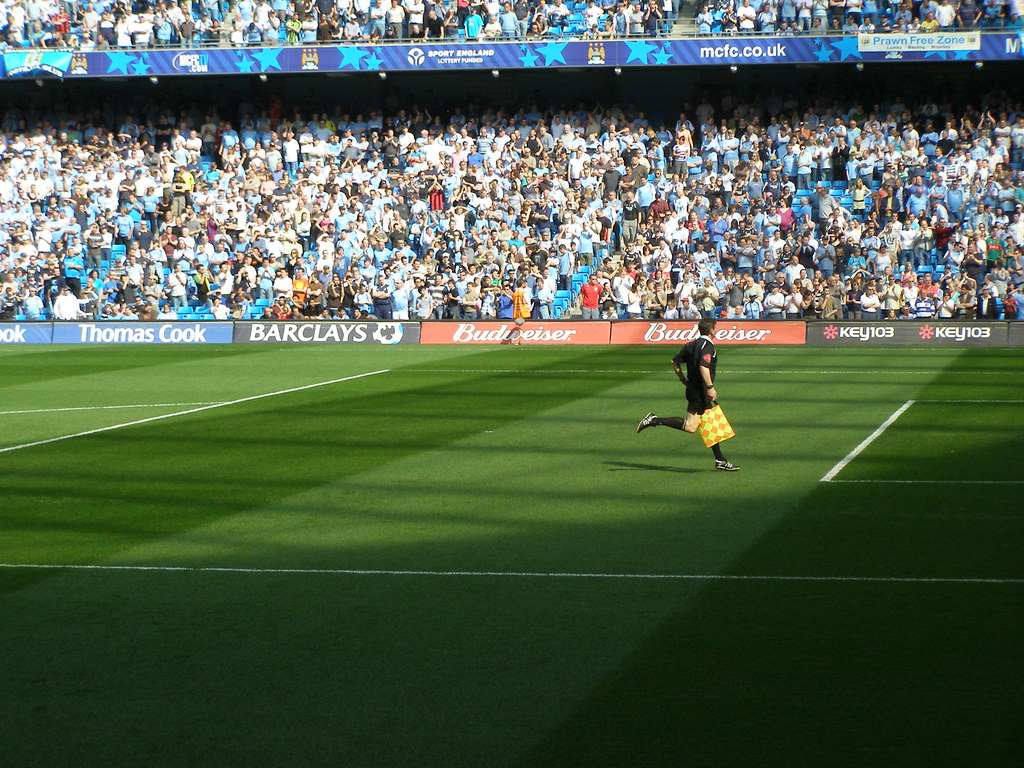 How we view referees..
Confessions of a referee: The Mental Effects
I arrive at Scotstoun Leisure Centre and Lewis Scott, an SFA referee, has arrived earlier than me and is kicking a football into an empty net in the first of five or six 5 a-side pitches scattered alongside each other.
It's something that people rarely consider, the fact that qualified referees genuinely enjoy football. If you think of the overall footballing narrative, referees play the role of being the enemies of the sport and engrained in the minds of players and supporters alike of possessing an aura of both anti-football and anti-joy. Referees, in honesty, feel like the footballing equivalent of the over-protective friend of someone you have been attempting to show a romantic interest in. Somewhat of a barrier and obstacle for progression.
Despite this though, perhaps every referee in existence began their involvement with officiating the sport for the same reason as the players putting their bodies on the line and the supporters entering the terraces weekly: a burning love for the game.
'I looked up the refereeing course online because it was always something I was interested in doing,' Lewis began, as we sat down underneath the goalposts.
'Obviously I really liked football, but wasn't good enough to be a professional or anything like that.'
Starting to "really" know the game..
Despite the fact, by his own admission, he lacked the ability to be a professional, watching football was always something Lewis felt he was good at. Previously however, he would watch the game through blue-tinted specs as a lifelong Glasgow Rangers supporter, but now, he suggests, his involvement in refereeing has opened his eyes to the game from a new perspective.
'You feel you know football and then you do this course and then you really know football.
'I obviously understand how fans feel, but now I realise that at the end of the day the referee has a job to do and the referee has to do what they feel is best for the game.'
Without a referee, Lewis suggests, it is like a business without an owner, the U.K without a Prime Minister, the Pussycat Dolls without Nicole Scherzinger. It just doesn't work.
'They need to make the right decisions and sometimes fans may feel upset about that if it's against their team, but at the end of the day there needs to be a referee in there to make those decisions.'
The mental effects..
Fortunately, over the last decade or so, there has been a sharp rise in the importance for greater awareness and transparency in relation to the mental health of professional athletes. For too long it has been glossed over just how much of a struggle it can be to cope with the pressure, both online and verbal abuse come hand in hand with being in the modern sporting spotlight. Lewis suggests that a similar attitude to health and wellbeing needs to be directed at those officiating the game too.
'I think you do really need to be extremely tough mentally and have thick skin because everywhere you go you take a lot of abuse.
'I'm not even talking about at a professional level in stadiums — think of how it is in a public park with no stewards, security, police.
'You're there without any linesman, you are making the tough decisions so the buck stops with you. It can often feel like open season on referees and extremely hostile and intense.'
Should I be a ref?
As the conversation drew to a close, I could tell just through speaking to Lewis that he is made from stern stuff and possesses a real steely determination from within — making his personality so suited to being a referee. How would he attempt to convince individuals with a similar mindset to try get involved in occupying the whistle?
'I wouldn't sit and try to convince someone to become a referee because I admit that it takes a certain type of personality. I would, though, recommend doing the refereeing course if you are just into football, then it's something really good to do. It gives you a far broader understanding of the game and all its complexities.'
I left the interview with Lewis with a far clearer idea of the motives behind getting involved in refereeing and felt he had painted the picture of a footballing official as being far more human and relatable than the dark picture currently on display within the footballing world.
Post-match interviews with referees would go a long way in eradicating this perception we have of referees turning up to officiate a match, making a howler of a decision and then heading home to watch the X Factor over a chippy and not give a second thought about the impact of that decision.
I left Lewis to continue running and kicking the ball about by himself. It made me wondering something; as he paced from one end of the pitch to the other, is he envisaging himself scoring the winner in a Champions League Final in front of 70,000 people, or, instead, dreaming of booking a player for a cynical foul on the halfway line in a Tuesday night clash in League Two?
We recommend this video from Tifo Football that delves into the current refereeing situation within the UK
We hope you enjoyed the article 'Confessions of a Referee: The Mental Effects.' Would you ever consider the role as a referee? Let us know!
Fancy writing for us: Apply to become a Sports Writer at the Sporting Ferret
If you liked this article why not check out: