The Bundesliga Is Back: Super 6 Saturday Preview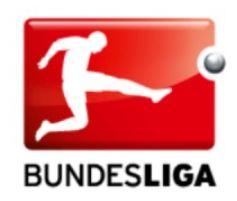 Bundesliga predictions, positions and previous form
The absence of football has been difficult for fans all around the world, the Bundesliga is back. Speculation has been rife over whether or not the season should finish, when we might return and in what capacity. Only yesterday, we received confirmation that League Two clubs in England have voted to end the season early – choosing to decide the standing on a points-per-game (PPG) average. This came as a shock for some fans, who are now resigned to the fact they won't watch their beloved teams again until after the summer. Although many fans are unsure when they will be able to watch their beloved teams again, they wait in anticipation for the day when they are called on for their support.
One thing that remains certain is that football is a universal language. Whether it be the German Bundesliga, English Premier League, or as lockdown has demonstrated even the Bulgarian Premier Division, football fans flock. Well, obviously in the current climate that is purely a figure of speech. We may have a much anticipated return to some football on our televisions, but we will not be seeing the army of faithful home and away fans at the grounds any time soon. Starting today we take our first steps on the long journey home.
We begin the journey in Germany, with an unlikely companion. Sky's Super 6 competition returns today, with 6 games on offer from the German Bundesliga. This free competition, with a prize of £50,000, has emerged like a familiar face from the substitute bench of our mind. Predicting six correct results is a tough task. Predicting six correct scores carries a probability of 1 in 1 million. Does that make us any less ambitious each week when we submit our selections? Absolutely not! I am already spending my winnings. So, that being said, let's take a closer look at the six games that could make us fifty grand richer.
The Bundesliga Is Back
Augsburg Vs Wolfsburg
Position: Augsburg (14th) Wolfsburg (7th)
Previous Form: Augsburg (LLLDL) Wolfsburg (DDWWD)
Head to Head This Season: Wolfsburg 0 – 0 Augsburg
In a game that hardly inspires a rampant return to football with a bang, this game is hard to predict. Wolfsburg, based on their form and league position, should be strong enough to sneak a narrow win. However, Augsburg's last three defeats have come at the hands of Bayern, M'Gladbach and Leverkusen. This in itself carries no shame, as the sides listed are fantastic football teams. Wolfsburg needed a late fightback against Union Berlin to snatch a draw and followed up with a well fought point against Leipzig. As return clashes go, I can't see this one being one for the history books.
Prediction: Augsburg 0 – 2 Wolfsburg
Dusseldorf vs Paderborn
Position: Dusseldorf (16th) Paderborn (18th)
Previous Form: Dusseldorf (DDWLD) Paderborn (LLLLD)
Head to Head This Season: Paderborn 2 – 0 Dusseldorf
There is no opportunity, nor time, for a gentle easing back into league football for these two clubs. Both clubs are entrenched in a relegation battle, with Paderborn sitting rock bottom and 10 points from safety. If Paderborn are to have any hope of safety this season, this is a must win game for them. Saying that, Dusseldorf will be no pushovers here. They have some interesting results on their recent form, including a win against top-half Freiburg and a draw against Wolfsburg. When you compare that to Paderborn's limp loss to relegation threatened Mainz 05, it doesn't fill you with confidence for a relegation revolution starting today.
Prediction: Dusseldorf 2 – 0 Paderborn
Hoffenheim vs Hertha Berlin
Position: Hoffenheim (9th) Hertha Berlin (13th)
Previous Form: Hoffenheim (DLDLL) Hertha Berlin (DDLWL)
Head to Head This Season: Hertha Berlin 2 – 3 Hoffenheim
This game is contested between two teams with relatively poor form recently, but one with a higher points total. Hoffenheim haven't managed a win in their last 5 games, collecting only 2 points. Hertha Berlin in contrast have managed a win, although against a particularly poor Paderborn, accumulating 5 points in their last 5 games. Their last encounter in October 2019 was a goals galore bonanza. Although with weeks away from the training pitch, and a mid table clash that looks as though the form guide doesn't expect much, I can't see a repeat of a five goal thriller.
Prediction: Hoffenheim 2 v  1 Hertha Berlin
Leipzig vs Freiburg
Position: Leipzig (3rd) Freiburg (8th)
Previous Form: Leipzig (DDWWD) Freiburg (WLLDW)
Head to Head This Season: Freiburg 2 v 1 Leipzig
Leipzig are the new kids on the block. The latest challenger to go toe-to-toe with the 'big 2' in German football for the Bundesliga crown. With a goal scorer like Timo Werner, who is hotly being tipped to join Liverpool this summer, Leipzig are in the driving seat for this fixture. Although they lost the previous encounter with Freiburg they had 60% possession, 24 shots on goal, and totally dominated their opposition.  Freiburg won't make this easy, but with a home advantage for Leipzig, I can only see this going one way.
Prediction: Leipzig 3 v 1 Freiburg
Dortmund vs Schalke 04
Position: Dortmund (2nd) Schalke 04 (6th)
Previous Form: Dortmund (WWWWL) Schalke 04 (DLLDD)
Head to Head This Season: Schalke 04 0 v 0 Dortmund
Dortmund are a goliath of German football. Sitting four points behind leaders Bayern, Dortmund will want to make a strong, valiant push for the Bundesliga title. Schalke 04 are resurgent under David Wagner, formerly of Huddersfield Town FC in England, and are challenging for European football once again. However, in today's opponents, Schalke 04 face a tough re-start to the campaign. Dortmund have won their last 4, and regularly dismantle teams with their pace, power and precision. Despite the quality that Schalke 04 undoubtedly possess, 0 wins in 5 games makes me think that this might be a big ask.
Prediction: Dortmund 3 v 0 Schalke 04
Frankfurt vs M'Gladbach
Position: Frankfurt (12th) M'Gladbach (4th)
Previous Form: Frankfurt (LLLWD) M'Gladbach (WLWDW)
Head to Head This Season: M'Gladbach 4 vs 2 Frankfurt
The late kick off (5.30pm) draws the curtain on this week's Super 6 competition. This again is a tricky affair, with both teams possessing the quality to out-muscle the other. Frankfurt's recent form includes a couple of thrashings from Dortmund and Leverkusen, but also a 5 – 0 blitz of Augsburg. That form sums up quite accurately where Frankfurt are in this division this season, middle of the pack. M'Gladbach however, are challenging the big boys. Only one point off Leipzig, and two points of Dortmund, M'Gladbach are proving they have the firepower to make a late surge after the re-start. With  a 1.96 goals per game average, M'Gladbach could quite easily put Frankfurt to the sword in this one.
Prediction: Frankfurt 1 vs 3 M'Gladbach
Good luck everyone, I hope you enjoy the much anticipated return to football, let me know how you get on.
Fancy writing for us: Apply to become a Sports Writer at the Sporting Ferret
If you liked this article why not check out: