Playing Tennis: Tips For Beginners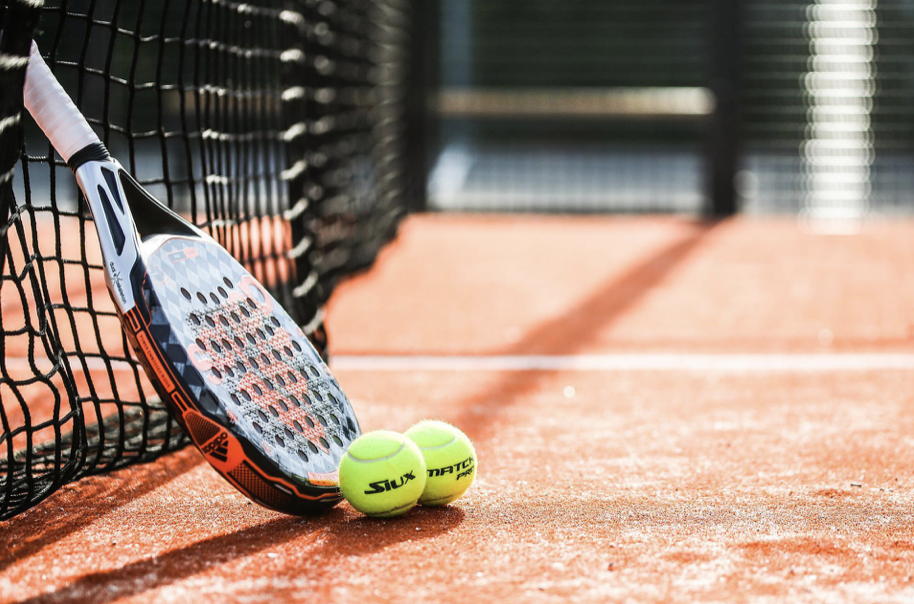 Playing Tennis: Tips For Beginners
Every sports player in the world strives to improve their techniques and skills. Tennis players need a hell a lot of practice to learn to hit the ball squarely, apply better effects to the ball, and get more power, spin, and accuracy in a shot.
The problem is that it's more complicated than it sounds. It's hard to know what one is doing wrong, and it's difficult to change bad habits. The answer to both these problems is to get coaching early in the beginning phase of your career.
Importance of Improving Your Performance
One of the great features of human nature is the fact that we are naturally competitive. It can be competing with a friend, rival, or simply with yourself. Competing ensures you strive to improve on a goal.
When you look online at the articles regarding almost any sport, you will find many of them giving tips or promoting products that promise to improve your sports performance. But while many of these are often full of false promises, if you find the right programs, whether in nutrition or training, you can get the noticeable changes you aspire to get.
How to Get Started
Beginners must learn good habits from good players shortly after deciding to take up the game. You can augment those lessons by reading and watching play patterns and practicing what you learn. This tip is equally applicable in other human activities like the US open odds betting.  
Practice makes perfect, as they say, and it's not a coincidence that world-class pro players practice for many hours a day. Having a sloppy tennis serve technique can cost you a lot of points, so it's a good idea to start there.
Some players may spend days just working on their service, forehand or backhand techniques, or practicing how to put more topspin on the ball. Once they have improved that aspect, they move on to the next tennis stroke and repeat the cycle.
Everyone has strong and weak points; the weak points must be improved or eliminated.
Imagine what your game would be like if you improved your weak points so much that what is now your strong point became your weak point. Practise and training can do that for you.
Knowing the Best Racquet For You
The most crucial piece of equipment a tennis player has is the racquet. It would be best if you used a racquet appropriate for your size, strength, and skill.
An expert will immediately know which racquet is right for him, but it's hard for a novice to guess. Therefore, when you buy a tennis racquet, either take a good player with you or purchase it from a professional sports shop where the assistant has some tennis knowledge.
Hold the racquet and swing it about a bit. Try a few dummy forehand and backhand strokes. Does the racquet want to fly out of your hand? It's to be the cornerstone of your tennis techniques and skill.
Does it fit comfortably in your hand? Do your fingers completely encircle the grip? Is it too thick or too thin? Can you hold it comfortably with both hands for those power backhands?
All these are what you need to check and answer according to your comfortability before using a racquet.
Nutrition
Engaging in any sport will, of course, require you to be fit and healthy. To get the best sports performance from your body, you will need to give it the best nutrition.
Whether you need to improve your athletic ability or strength to get the most from your sports performance, choose a diet that will allow you to fulfill these aims. Also, proper nutrition will help you get the most from your body in your tennis career.
For many people who lead busy lives, the right supplements can help you make up for any deficiencies in your diet. Supplements ensure that you are well-placed to achieve that desired improvement in your sports performance.
Conclusion
Improvements in your performance will help you step up your game. And to do this, you must commit and be dedicated to achieving your goals and train at a suitable level to improve your fitness and skills.
By combining the right training methods with the proper nutrition and equipment, you can get the big improvements in tennis you desire. Also, doing these ensures you get the most from the sports you participate in and achieve your big or small goals.
We hope you enjoyed the article 'Playing Tennis: Tips For Beginners.' Have you played tennis before? Let us know!
Read more on sport below: