The Barcelona debt: how can the Catalan giants get out of this mess?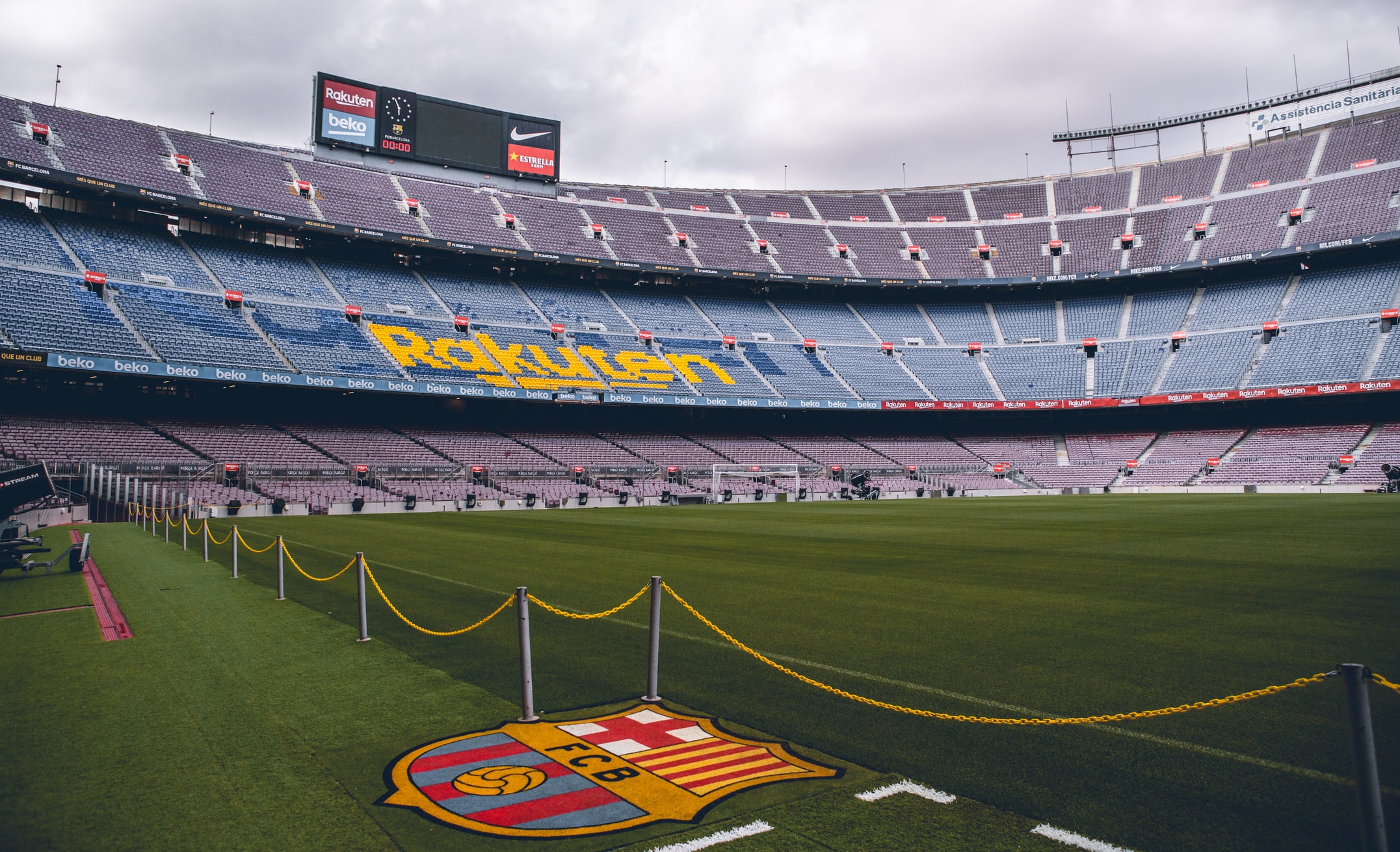 How will Barcelona manage to wriggle out of the severe debt they find themselves in?
The Barcelona debt: how can the Catalan giants get out of this mess?
Barcelona looked on top of the world in 2015, their 3-1 victory over a resilient Juventus side in the Champions League final gave Luis Enrique the final diamond needed to complete a famous treble. On top of their league, continental and domestic cup triumphs they arguably possessed the greatest front three in the history of football, in the way of Lionel Messi, Luis Suarez and Neymar. It looked like the future of football was going to be dominated by one club and one club only.
Fast forward to the present day and that statement couldn't be further from the truth. That once devastating front three have all departed Barcelona in unflattering circumstances, with Blaugrana now finding themselves in monumental debt and a club in limbo. So, how did they find themselves in this position? and more importantly how does Barcelona's debt become a thing of the past?
Barcelona end 2015 with 5 trophies, 180 goals and 51 wins!!!
Will they improve on that in 2016?! pic.twitter.com/IgIpPFQDK9

— UEFA Champions League (@ChampionsLeague) December 30, 2015
Poor transfer decisions that caused Barcelona's debt
Everyone knows the difficulties of the transfer window and how much risk there is involved in buying players, but normally clubs hit more than they miss, but in the case of Barcelona they have become no-hitters in recent transfer windows.
It started with the selling of Neymar to PSG for a world-record fee of £200 million. The sale of the Brazilian came as a shock to all involved at Barca, due to the fact that the winger decided he wanted to stay in Spain the season prior to his big move. This was the first dent in Barcelona's future, one of the members in MSN, had been snatched thanks to a release clause, the board never thought would or could be matched.
In retaliation to Neymar's exit, the Blaugrana needed to replace him with a player who was just as exciting, and they targeted Borussia Dortmund forward Ousmane Dembele, who was only 20 years old. It was a risk, especially when you look at the figures involved, it would cost Barca an initial £96.8m, potentially rising to £135.5m.
The Frenchman has been plagued by injury whilst in Spain and has not been able to live up to the potential that he showed in his sole season with Dortmund, where he showed ridiculous talent notching 10 goals and 22 assists. Dembele was the first desperate big-money move made by the club that failed to live up to expectations and he certainly wasn't the last.
OUSMANE DEMBÉLÉ

Barça are afraid they will lose him for free and may threaten him with sitting in the stands for the second half of the season if he does not sign, like with Ilaix Moriba pic.twitter.com/lNoBygSQ5q

— BarçaTimes (@BarcaTimes) October 14, 2021
The next monumental signing fee came just months later. Philippe Coutinho finally got his dream move to Barcelona for an initial £105 million, which could have risen to £142 million if various clauses were met. When arriving at the Camp Nou, it was difficult to see where Coutinho would fit. Would he play off the left and drift inside to the space Messi liked to occupy or would he play a more central role, trying to replace the gap left by Andres Iniesta, a position he rarely played whilst at Liverpool. It felt like they brought him in at the wrong time, taking into account Dembele's arrival six months before.
The Brazilian failed to cement a place within the starting line-up and 18 months later the £105 million man went on loan to Bayern Munich, where he would win the Bundesliga, DFB Pokal and the Champions League, scoring a brace against his parent club in Bayern's 8-2 demolition, the third embarrassing European defeat in as many seasons.
The transfer of Coutinho to Barca was made even worse when you take a look at what Liverpool managed to do with the cash they received for the Brazilian. They signed Alison and Virgil Van Dijk; two vital pieces needed to take Liverpool to Champions League glory. Highlighting the vast contrast in the capabilities of the two boards involved in Coutinho's sale, the English club sold arguably their best player. The Reds held the idea that they could invest in weaker areas in the squad to make them more competitive, whereas the Spanish outlet continued to chuck money into the forward areas despite already having enough quality in place.
Their third and final £100 million + signing was Antoine Griezmann. In the two year search for Neymar's replacement, they signed the Frenchman from title rivals Atletico Madrid paying the £107 million buyout clause. The forward struggled to find any form whilst at the Camp Nou and started to lack confidence, even stating that he cannot dribble. Fast-forward two years and Griezmann has returned to the red side of Madrid on loan with an option to buy, joining up with Suarez, but we will get to the Uruguayan's distasteful exit later.
Along with the three £100 million signings, Barcelona haven't even got the other signings right. In the summer of 2018, they splashed another £100 million on the likes of Clement Lenglet, Arturo Vidal, Arthur, Malcom and Jean-Clair Todibo. Lenglet is the only one who remains at the club still. Vidal left for £1 million giving Barcelona a £15 million loss on that signing. Arthur arrived from Brazil with a buzz, hailed as "the next Xavi." Although putting in steady performances for Barca, he was moved on to Juventus for £66m, with Miralem Pjanic being thought of as an adequate replacement for the midfielder despite being six years senior to the Brazilian. So Barca spent £54.8m on the 30-year-old and it was seen as a move to help Barca balance the books and an attempt to fix Barcelona's debt that these big-money moves had put them in .
Since 2015, two years before Neymar's departure, Barcelona spent a whopping €954m on players, with the list of signings Barca have made a loss on a scary thought, and too long to write. Along with a list of players that have turned out successful even more frightening. Frenkie De Jong, Memphis Depay, Pedri and Ronald Araujo are the four names out of the 30-transfers made in six years that Barca's board could label as a success.
It hasn't just been about the players they have brought in and the fees paid that have caused the financial difficulties, it's been the ridiculous contracts given to players that have resulted in influential players being the ones that have been outcasted and sacrificed.
Barcelona's top three most expensive signings 💰

🇧🇷 Philippe Coutinho – €160m
🇫🇷 Ousmane Dembele – €147m
🇫🇷 Antoine Griezmann – €120m pic.twitter.com/Tqz8y3Y607

— Goal (@goal) September 1, 2021
Contract Issues
The previous president, Josep Bartomeu, not only spent big on transfers but wages as well, which became the underlying cause for the £1.16bn debt the club has found itself in. Whilst signing players like Griezmann, Coutinho and Pjanic for large amounts, he and his board would give them massive wages that have meant that Barcelona's debt kept on piling up.
It got so bad that Barca would spend around €280m on salaries each year and this summer it finally took a massive toll. Gerard Pique had to take matters into his own hands by taking a pay cut to allow new signings, Memphis and Eric Garcia to be registered, with Jordi Alba and Sergio Busquets also taking pay cuts to help register the likes of Sergio Aguero. Despite the generosity of three senior members in the squad, it could not help the club resign Messi, who had to leave his home of 21 years for Paris.
Lionel Messi was willing to take a 50% salary reduction but even then the Club were unable to register their best ever player, a damning realisation for Joan Laporta and the uphill battle he faces thanks to his predecessor, Bartomeu.
Paris Saint-Germain is delighted to announce the signing of Leo Messi on a two-year contract with an option of a third year.https://t.co/D5Qjq7PJfF#PSGxMESSI ❤️💙 pic.twitter.com/msJAnW01V5

— Paris Saint-Germain (@PSG_English) August 10, 2021
How to fix Barcelona's debt?
Ruthless in the transfer market
Barca have had to make some tough goodbyes recently. The previous board didn't leave with their heads held high in many aspects and the way they treated some club legends was definitely not one of them. Luis Suarez was a great servant for the club, playing an instrumental role in anything good Barca had done since his arrival at the Camp Nou, and he deserved a legendary send-off. Instead, he received a phone call to say he was surplus to requirements. Suarez is just one example of the board's poor management.
After saying goodbye to Messi and Suarez now it is time for them to be cutthroat in the market. The squad is full of players that are on large amounts of money and aren't living up to the wage. Samuel Umtiti is a prime example; he was given a new contract and has barely featured since signing that new contract. Finding suitors for the Frenchman, Coutinho, Neto and Braithwaite will be key in trying to reduce the wages to an adequate level.
The signing of Luuk De Jong was also as uninspiring as it was unnecessary. It is difficult to see the Dutchman having a future at the club if Koeman is to leave and even now it is clear to see he isn't up to the standards of this weak Barcelona side. If they are able to get rid of those five players without making a glaring loss then that'll be important. But they will have to accept that they will make a loss on all of them, they just need to minimise the damage and then focus on the rebuild with the help of La Masia.
Barcelona's debt now soared to €1.35 billion. What a mess they've made of managing the club

— Rob Harris (@RobHarris) August 16, 2021
Trust La Masia
This summer has shown that Barca does not have the ability to spend money on players, all their signings during the window came on a free transfer, with the club only having to spend money on wages, which could still cost a fair amount. So luckily for Barcelona, they have a prestigious academy to call upon, La Masia.
Ansu Fati, Gavi, Riqui Puig and Oscar Mingueza all came through the academy and have the ability to star in this Barca time. Instead of relying on older players who may well be past their best, it is time to put trust in the youth. Pedri, De Jong and Fati are three players that are good enough to build a team around.
Coming through the ranks at their youth academy as well are other notable players. Alex Collado who is a winger and attacking midfielder, Nico Gonzalez who is a midfielder and Alejandro Balde who is a full back. These three players could have a part to play in the rebuilding of Barcelona, especially now they are restrained from spending big.
The players of La Masia also got a boost after Laporta said that the club need to start bringing in more youth products rather than spending on overseas talent.
It will be difficult to see Barcelona's fortunes turning around quickly and it will take time, but they do need to show more faith in the youth and have a smarter transfer policy. Whether that be more in-depth scouting in less explored markets or buying younger, hungrier players rather than the ready-made superstars that have failed them and put them in ridiculous amounts of debt. There are many ways to resolve Barcelona's debt but they do need to start now and Laporta knows the club inside out, which could make up for the mess Bartomeu left behind.
We hope you enjoyed the article 'Barcelona's debt and how to get out of this mess' How do you think Barcelona get out of this dire situation? Let us know!
Read more on football below: