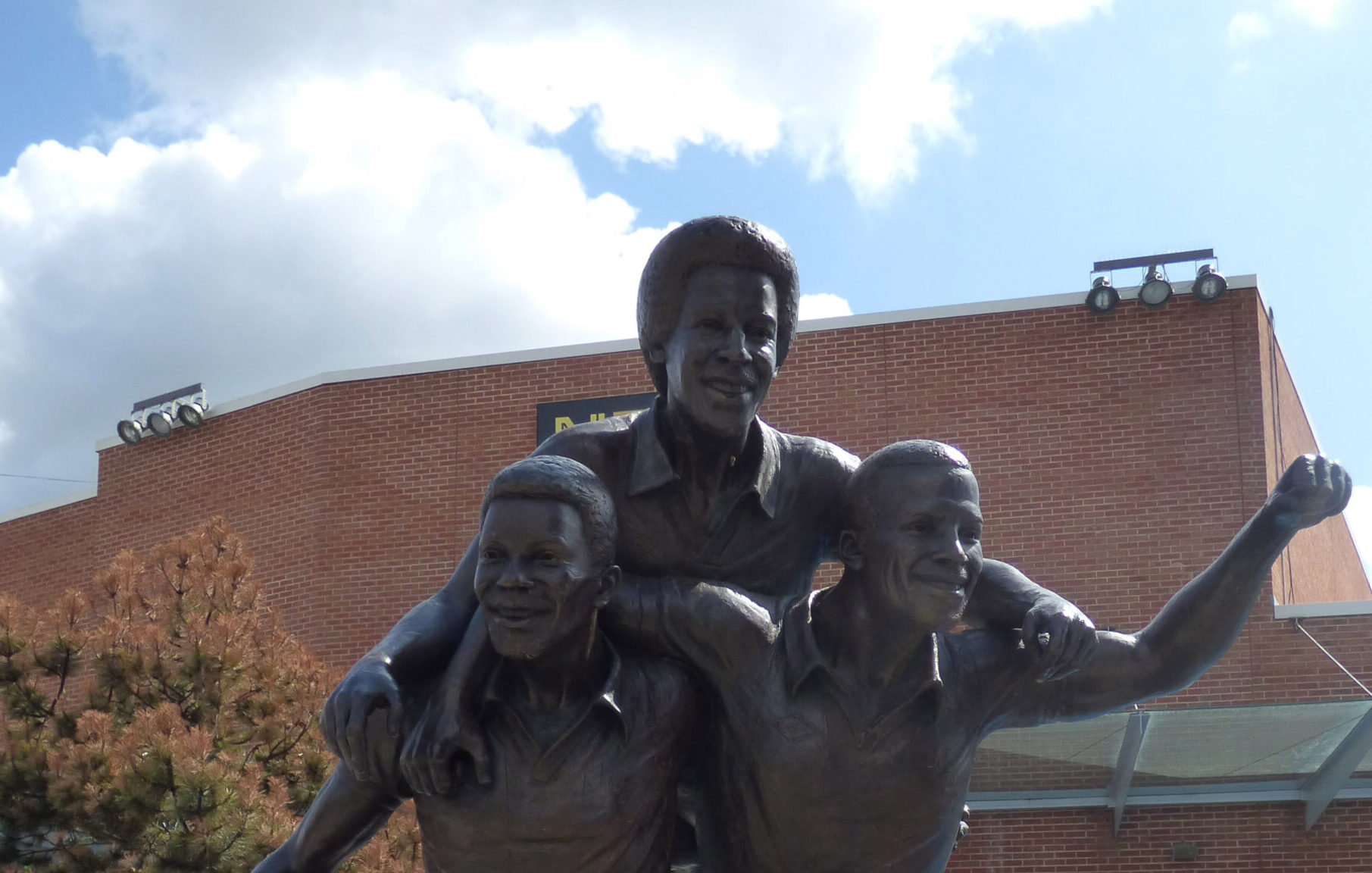 The Trailblazers
30 December 1978, Old Trafford, Manchester.
In-form West Bromwich Albion take the field intent on maintaining their upward trajectory; whilst hosts Manchester United seek to address deep-rooted inconsistencies – sound familiar?
Amid seasonally-appropriate conditions, match commentator Gerald Sinstadt describes the action. The game itself would prove to be a seminal moment – indeed a metaphor for cultural change.
West Brom's Starting XI contained three Black Footballers – Brendon Batson, Laurie Cunningham and Cyrille Regis. Collectively they helped facilitate seismic change – which resonates within the contemporary landscape.
Both Cunningham & Regis, would go-on to gain full-international recognition – winning 6 and 5 England caps respectively. Treading in the footsteps of Leeds United's Paul Reaney – the first non-white footballer to represent England (1968), and the more-commonly attributed Nottingham Forest wing-back Viv Anderson (1978).
More pertinently perhaps, elder-statesman Batson (capped at England B level), created a lasting legacy by securing a senior role within the Professional Football Association (PFA).
Batson's tenure provided tangible and sustained black representation within the corridors of power. And whilst 'levelling-up' remains a misnomer, a more substantive colour co-efficient (as a societal reflection), is both necessary and inevitable.
The aforementioned 1978 fixture, produced an eight-goal thriller – six of which arrived in an 'anything-you-can-do, I-can-do-better, first-half.
In-motion; the incomparable Cunningham resembled a downhill-skier in the Franz Klammer mould. And in a high-octane Second-half, the visitors expansive style, exposed further frailties within the United defence.
In the latter stages, a quick-fire Cunningham/Regis double completed the scoring, cementing a memorable 5-3 victory for the 'Baggies'.
Albion began the New Year in pole-position, and although succumbing to the then current/future European Champions (Liverpool and Nottingham Forest), the West Midland outfit comfortably secured third place.
In an increasingly insular society; the contribution of Brendon Batson, Laurie Cunningham and Cyrille Regis cannot be overstated. And as an antidote to a probable winter-of-discontent, we should rejoice in their generosity-of-spirit.
We hope you enjoyed the article 'The Trailblazers.' What should be done by football's governing bodies to help eliminate racism? Let us know!
Read more on football below: