Bisexual Athletes: Success in Sport and Private Life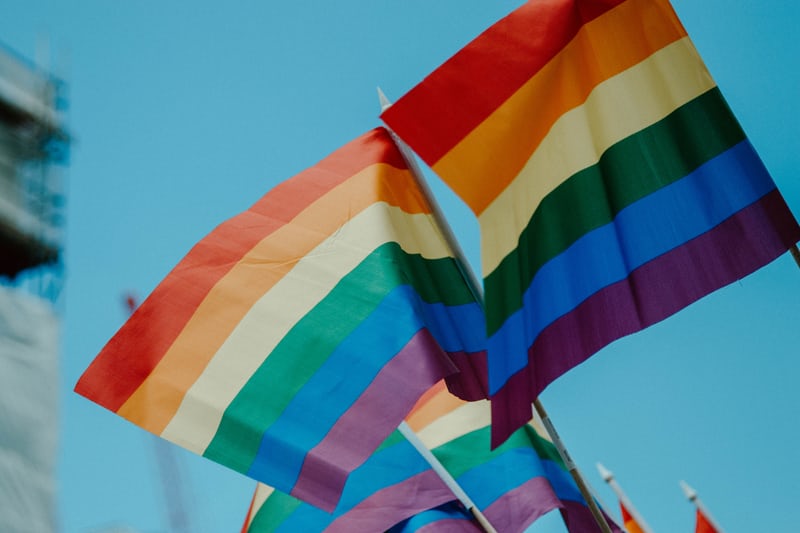 Bisexual Athletes: Success in Sport and Private Life
In today's world, people, in general, have become more accommodating towards gays, lesbians, and bisexuals. They are more willing to embrace diversity, especially considering many bisexual athletes have emerged and advocated for minority rights. What is more encouraging to see is that those bisexual athletes are living very happy and successful professional and personal lives. Some have already found their partners, while others enjoy their respective sport and happily express their sexuality to meet the right one.
Thankfully, finding the right bisexual partner has become easier, with many online dating sites becoming available to everyone. Not only can an average Joe find a like-minded partner from the LGBTQ community, but anyone can meet a bisexual celebrity and athlete over these sites. And it all works because communication on these sites is just perfect in the form of a bisexual chat room, instant messaging, video chatting, and much more.
Whether you want to date a celebrity, a millionaire, or a sportsperson from the LGBTQ community, or you just want to explore your sexuality more, dating sites do work wonders. And to make you feel motivated, here are a few big names from the world of sports who never hesitated to come out and share their sexual orientation.
Isn't it amazing to know that one of the greatest professional boxers ever lived was gay? A six-time world champion, Griffith was a homosexual but kept it hidden for a long time. While the boxing community always talked about it, no one was sure about Emile's orientation for decades. It all changed when he finally came out as gay and eventually died at 75.
A three-time WNBA champion, Sue Bird, came out in 2017 and talked openly about her relationship with Megan Rapinoe, a famous soccer star. They both are very successful as athletes and enjoy a good private life. They were the first LGBTQ couple to appear on the cover of ESPN The Magazine.
Known as one of the greatest tennis players with 49 Grand Slams titles, Billie Jean came out as a lesbian when she openly admitted to having a relationship with her secretary. Even after coming out, she stayed in a relationship with Larry King as well.
Also known as the "White Mamba" because she was the WNBA's leading scorer, she had a very successful career with 3 NCAA titles, 3 championships, and 6 EuroLeague trophies. She even marred Penny Taylor, her former teammate, in 2017, and they now have a son together.
Other than these names, you can find a long list of bisexual athletes who use the platform to fight for equal rights. You can even find so many bisexual couples to show up on the field. Some of the big names include Helen Richardson-Walsh, Christinna Pedersen and Kamilla Rutte, Megan Jones and Celia Quanash, etc.
Managing Sports with Personal Dating Life
As you can see from the examples of these athletes, you can always learn to manage your professional life as an athlete and your personal life as a bisexual. Dating sites are always around to help those who are bisexuals but still single. Be sure to create your profile, share your thoughts, explain your preferences, and use search filters properly to find the most suitable partners who are athletes or would love to be in a relationship with one.
Check the history, and you will find so many athletes in many different sports identified as members of the LGBTQ community. Those LGBTQ sportspeople paved the way for younger athletes who followed the same footprint and continued fighting for equal rights. Seeing them so happy gives every bisexual a chance to come out and chase their dreams, and if you fear doing it alone, you can always find a partner with the help of online dating sites.
We hope you enjoyed the article 'Bisexual Athletes: Success in Sport and Private Life.' Who is your favourite LGBTQ athlete? Let us know!
Read more on sports below: