ONE Battleground III: Results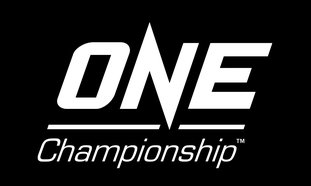 ONE Battleground III: Overview
ONE Battleground III saw the number 2 ranked pound for pound Muay Thai fighter Tawanchai take on the Legendary Featherweight Kickboxer Sitthichai in a Muay Thai Featherweight fight. Often promoted as the threat to Nong-O Gaiyanghadao's reign as Champion, Tawanchai looked for another big K.O. finish to move within reach of a Title fight.
Tawanchai and Sitthichai both came into the bout on short notice after their original fights fell through, with the Bantamweight Tawanchai moving to Featherweight for this match.
Other notable matches included Dejdamrong, former ONE Strawweight champion, going against Banma Duoji, the rising star of Chinese MMA making his ONE Debut, and Aung La N Sang's star pupil Tial Thang against South Korea's Song Min Jong.
ONE Battleground III: Results
Sitthichai vs. Tawanchai (Featherweight Muay Thai)
Sitthichai wins this bout by Split Decision.
Despite both looking for K.O.'s, the fighters found a challenge when faced with each other's high level defence. The match was close, with many scoring kicks, however Sitthichai utilised the clinch much better. Tawanchai's powerful technical striking couldn't find its mark against the always moving Sitthichai, although Sitthichai's own punches struggled to connect as well.
Dejdamrong vs. Banma Duoji (Catchweight 57.7kg MMA)
Dejdamrong wins this bout by T.K.O in Round 2.
It is clear that Dejdamrong's striking was far above that of Banma Duoji, utilising the clinch to rain elbows and knees on his opponent. Duoji's youthful speed could not be properly used within the clinch, so Dejdamrong's powerful Muay Thai strikes reigned supreme. The damage piled on during the second round, before two knees on the Downed Duoji's head forced the referee to stop the fight.
Dae Hwan Kim vs. Xie Wei (Flyweight MMA)
Xie Wei wins this bout by T.K.O in Round 3.
Going toe to toe, both fighters were fairly equally matched in both striking and grappling. Xie Wei gained the upper hand once he started to work Kim's body, switching up his punches from high to low, finishing the match with a liver punch.
Bi Nguyen vs. Jenelyn Olsim (Atom-weight MMA)
Jenelyn Olsim wins this bout by Unanimous Decision.
Despite both being known for their striking, this bout was a masterclass in grappling and takedowns. The first round was primarily spent on the ground, with both fighters attempting to gain the upper hand and force the other into a submission. The fight soon turned to striking, however often ending with takedowns and clinches.
Tial Thang vs. Song Min Jong (Bantamweight MMA)
Song Min Jong wins this bout by Unanimous Decision.
This fight was fairly split between Thang's boxing combinations and Song's takedowns. Song had several successful takedowns, with a choke in the final twenty seconds, however Thang's takedown defence allowed him to survive until the end of the round. Thang initiated several clinches, and Song was able to capitalise on this after the fight reached the ground.
Purev Otgonjargal vs. Ben Royle (Bantamweight MMA)
Purev Otgonjargal wins this bout by T.K.O. in Round 1.
The match started with both fighters finding their footing, before a quick exchange where Otgonjargal delivered a well placed straight cross to the chin, forcing Royle to the ground and initiating a ground and pound. The referee stopped the bout soon after. This was ruled the Knockout of the Night.
We hope you enjoyed the article 'ONE Battleground III: Results'. What was your fight of the night? Let us know!
Read more on sports here: