Michael Johnson – Gone in 20 Seconds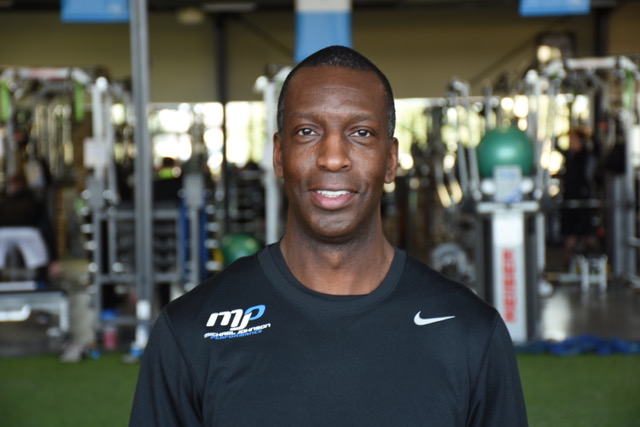 Michael Johnson – Gone in 20 Seconds
Friday 6 July 1990.
A sliver of sunlight penetrates the slate-grey Edinburgh skyline.
Within the Capital's iconic Meadowbank Stadium; a young American clocks the fastest 200m (19:85), ever witnessed on these shores.
His unorthodox style bemuses the brass-buttoned officials in attendance, as a quality field is routinely routed.
Thereafter, Michael Johnson commands Aretha-like respect.
A product of the revered US Collegiate Program, Johnson would dominate world sprinting for the next decade.
Making his Major Championship debut at the 1991 Tokyo World Championships; he negotiated the preliminaries on his way to collecting Gold in the 200m Final, in 20:01 seconds.
At the following years Olympic Trials (New Orleans), he signalled his intent when registering a time of 19:79 (a mere six-hundredths of a second outside Pietro Mennea's World best, set at the 1980 Moscow Games).
Suspected food poisoning (on the eve of the 1992 Barcelona Games), put-paid to Johnson's individual aspirations, although he recovered sufficiently to contribute to a Gold-medal-winning 4x400m performance, on the final day of track & field competition.
Michael Johnson competed at a further two Olympic Games – Atlanta (1996) and Sydney (2000). And coupled with his World Championship achievements; his place as the finest 200m/400m athlete of all-time, remains beyond reproach.
During the Atlanta Games; Johnson broke Mennea's 200m world record – clocking a jaw-dropping 19:32 seconds. He went-on to complete an unprecedented double, securing 400m Gold in an Olympic-Record-Time of 43:49. (He remains the only athlete in history to win both events at the same Olympic Games.)
In his Final Olympic appearance (Sydney), Johnson focused solely on the 400m Individual. His impeccable race-management strategy was evidenced in capturing a fourth career –  Olympic Gold, in a time of 43:84 seconds.
In a sport too-often infiltrated by 'corner-cutters'; the narrative surrounding Michael Johnson, remains grounded in Sporting integrity; and like those fortunate weather-watchers back in 1990's Edinburgh, we remain forever indebted.
We hope you enjoyed the article 'Michael Johnson – Gone in 20 Seconds.' What is your favourite race of Michael Johnson's? Let us know!

Read more on athletics below: