Liverpool XI vs Real Madrid 2014: Where are they now?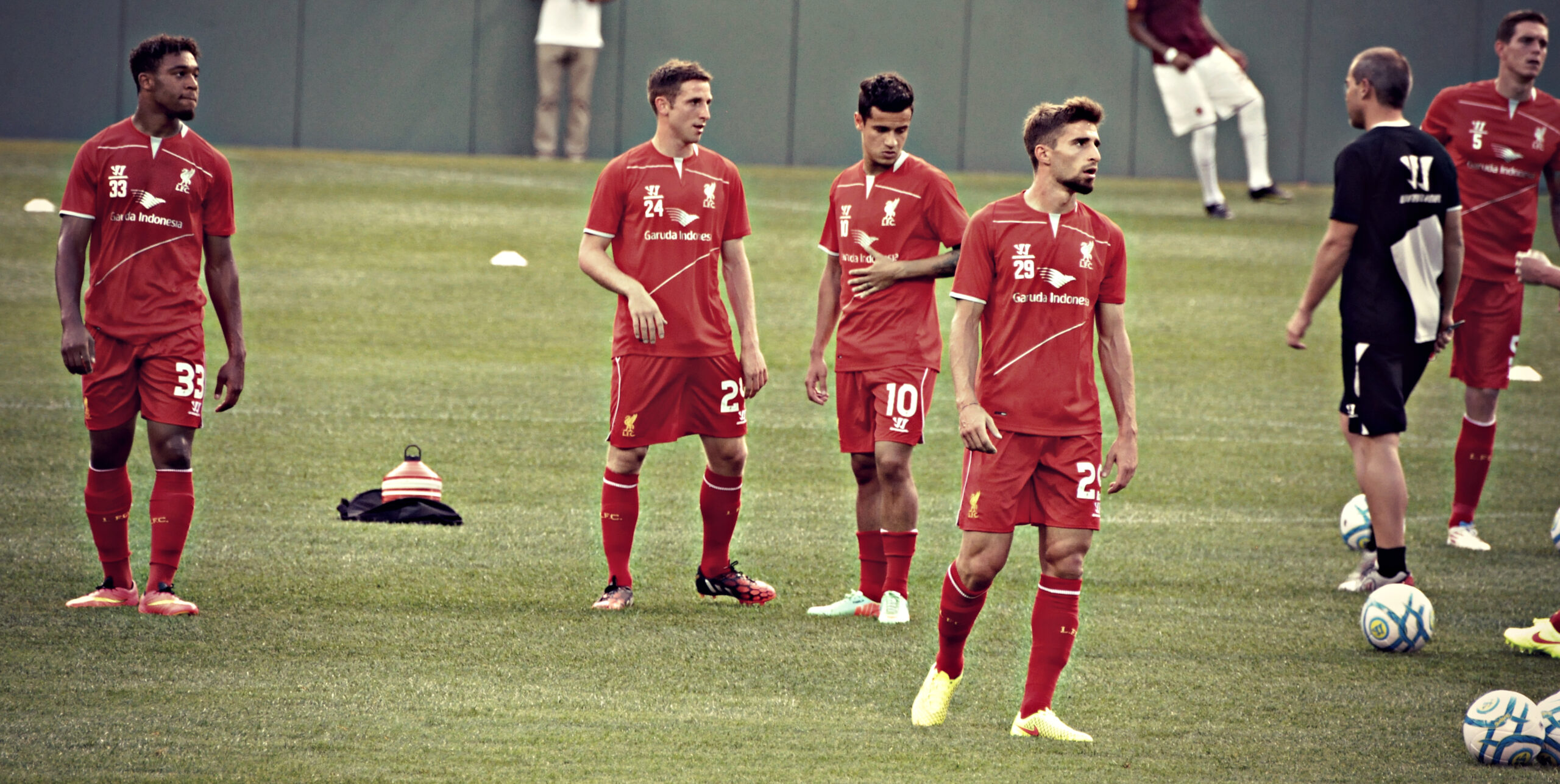 Liverpool XI vs Real Madrid 2014: Where are they now?
Friday's Champions League draw set up some mouth-watering quarter-final ties. One such matchup was Liverpool vs Real Madrid, a clash which will be highly anticipated. This fixture is a repeat of the infamous 2018 Champions League Final, when the headlines were dominated by a Gareth Bale wondergoal, Mohamed Salah's dislocated shoulder, and two terrible goalkeeping errors from Loris Karius.
However, the last time these two teams met in Madrid was a very different affair. It was 2014, and Brendan Rodgers' Liverpool were in the Champions League group stage for the first time since the 2009/10 season. In a group with Real Madrid, Basel, and Ludogorets, which on paper should have been navigable, they were struggling. They travelled to Madrid in desperate need of points, with their European campaign in danger of petering out before it had even really begun.
It was therefore a shock when the team news came out. Rodgers made arguably the biggest gamble of his managerial career by making 7 changes from his side's last Premier League match. He left star players Steven Gerrard, Raheem Sterling, Philippe Coutinho, and Jordan Henderson on the bench. It did not pay off. Liverpool lost 1-0, and crashed out of the competition after drawing at home to Basel in their final group game.
Liverpool will be hoping that this years quarter-final fixture will go a little better. Their team sheet has certainly improved. But what happened to the starting XI from that night at the Bernabeu? We take a look at where the team who played for Liverpool vs Real Madrid in 2014 are now.
Confirmed: #LFC's starting XI and substitutes v Real Madrid pic.twitter.com/tkQ4umIks8

— Liverpool FC (@LFC) November 4, 2014
Goalkeeper: Simon Mignolet – Club Brugge
Simon Mignolet was one of the few first-choice players to make the starting eleven for Liverpool vs Real Madrid in 2014. He was signed by Brendan Rodgers in the summer of 2013 to replace Pepe Reina as the club's first choice goalkeeper. Following the game against Madrid, the Belgian keeper remained at Liverpool for several more years before transferring to Club Brugge in 2019, where he remains.
Mignolet had a slightly turbulent career with the Reds and was eventually usurped by Loris Karius, and later Alisson Becker. However, before his departure he was part of the squad who won the Champions League in 2019. He now serves as Brugge's number one keeper, and has impressed with his performances in both European and domestic competitions.
Sweeper Keeper. 😎🎥 pic.twitter.com/UetNfcBDsU

— Simon Mignolet (@SMignolet) March 8, 2021
Right Back: Javier Manquillo – Newcastle United
Javier Manquillo's Liverpool career was short and certainly not sweet. The full-back, who was on loan from Atletico Madrid, failed to impress enough to secure a permanent move. He returned to Spain at the end of the 2014/15 season. He then proceeded to be loaned out to Marseille and then Sunderland in a bid to kick start his career.
Manquillo now plies his trade at Premier League Newcastle, who signed him from Atletico in 2017. He has made 72 Premier League appearances in total for the North-East club and has settled in fairly comfortably as a squad player. It may be a far cry from the Bernabeu, but Manquillo won't be complaining.
Centre Back: Martin Skrtel – Free Agent
Skrtel was a long-time Liverpool servant, joining in 2008 from Zenit and staying for 8 years. Although they weren't the greatest 8 years of Liverpool's history, Skrtel proved himself as a competent centre back and made 272 appearances for the club. He stuck around until 2016 before leaving to join Fenerbahce. The tough-tackling defender spent three turbulent weeks at Atalanta in 2019 before a move to his most recent club, Istanbul Basaksehir.
Skrtel's time at Basaksehir was cut short due to injury, with his contract being terminated in January 2021.  He currently finds himself without a club while he recovers. The former Slovakian captain has not officially retired from football, but his career looks to be coming to a close. He will be remembered fondly for his time at Liverpool, although the 2014/15 European campaign will not be one of his highlights.
Centre Back: Kolo Toure – Leicester City (Coach)
Kolo Toure is considered one of football's most lovable characters. He played for Liverpool for just 3 years but became somewhat of a cult hero. Despite losing 1-0, his impressive performance for Liverpool vs Real Madrid in 2014 was one of the few positives Liverpool could take from the game. The former Arsenal and Manchester City man has since retired from football.
Toure is currently a first team coach at Premier League side Leicester alongside his former manager Brendan Rodgers. Rodgers has found success at both Celtic and Leicester since his disappointing final seasons with Liverpool. Toure has remained part of his backroom staff at both clubs. This blossoming coaching partnership is sure to wipe out any bitter memories from their 2014/15 season together.
Kolo Toure will be part of Brendan Rodgers' coaching staff at @LCFC 💪

The bromance continues 💙 pic.twitter.com/higugS6EZJ

— Goal (@goal) February 26, 2019
Left back: Alberto Moreno – Villarreal
Alberto Moreno was signed by Rodgers in the summer of 2014 when he was just 22 years old. During his time at the club the Spanish left-back was known for his erratic defending style and boundless enthusiasm, which tended to hinder his game rather than help it. Nevertheless, he was part of the squad who won the Champions League in 2019, although he played just 8 minutes during the campaign.
Moreno moved to Villareal in 2019 on a free transfer and remains there to this day. He was originally the Spanish club's first choice left-back, although he divided opinion amongst fans. He hasn't played this season due to a long-term injury he sustained in August. Moreno will be hoping he can re-establish his place in the Villareal side once he returns.
Midfield: Lucas Leiva – Lazio
Lucas Leiva is a cult hero amongst Liverpool fans. He played for the club for 10 years before his departure to Lazio in 2017. He is potentially the least-Brazilian player to ever have come out of Brazil, but he has proved himself to be a very solid defensive midfielder despite his lack of flair.
Lucas has established himself as a key player for Lazio in Serie A. The midfield veteran has played 142 games for the Italian side. He even won the club's Player of the Season award in 2019 (albeit with a little help from Liverpool fans who found the poll). He has also put the disappointment of the 2014/15 season behind him, having since had more successful Champions League campaigns.
🦅 È @LucasLeiva87 il 'Player of the Season'

👏 Complimenti Lucas! pic.twitter.com/e1IE55GHkt

— S.S.Lazio (@OfficialSSLazio) June 18, 2019
Midfield: Joe Allen – Stoke City
Joe Allen was unhelpfully nicknamed the 'Welsh Xavi' by Brendan Rodgers when he signed for Liverpool in 2012. His apparent likeness to the Spanish legend never materialised during his time with the reds. Nevertheless, he was a tidy midfield player who played for the club for four years. He left Liverpool for Stoke in 2016 for £13m and has proved a good buy. He is still on Stoke's roster and plays regularly for the Championship side.
Although his performance for Liverpool vs. Real Madrid was forgettable, the Welsh international has had several career highlights. His late goal against Arsenal and his winning penalty against Stoke in the League Cup semi-final are sure to stick in the memories of Liverpool fans, as will his memorable Euro 2016 campaign which saw him named in the team of the tournament. Stoke fans will be similarly fond of the midfielder. He may not have reached Xavi levels, but he certainly isn't the worst player on this list.
Midfield: Emre Can – Borussia Dortmund
Emre Can was another player who was brought in by Brendan Rodgers in 2014. He was somewhat more of a success story than his fellow summer signings. The German midfielder showed glimpses of his quality during his 4-year Liverpool career, with the highlight being his outrageous bicycle kick against Watford in 2017 which won the Premier League Goal of the Season. However, Reds fans will feel that he never quite realised his potential before he left the club.
Can left for Juventus in the summer of 2018 after running down his Liverpool contract. He then moved to Borussia Dortmund in 2020. He has found form at the German club, playing as both a defensive midfielder and a makeshift centre-back. Can will hope this year's Champions League campaign goes better than the one in 2014, as he faces Manchester City in the quarter-finals in April.
Right Wing: Lazar Markovic – Partizan Belgrade
Markovic is arguably one of the biggest let-downs in Liverpool history. In fact, playing against Real Madrid at the Bernabeu is probably as good as it got for the Serbian forward. He cost Liverpool a whopping £20m in the summer of 2014 and will go down as one of Brendan Rodgers' biggest transfer failures. He failed to live up to his potential in the Premier League despite rave reviews from his youth.
Liverpool found it difficult to find suitors for Markovic. They loaned him out to Fenerbahce, Sporting Lisbon, Hull, and Anderlecht before finally offloading him on a free to Fulham. He now plies his trade in his homeland, Serbia, with Partizan Belgrade. He has even found some form, with 7 goals and 4 assists in 18 league games this season. Hopefully he can revive his career and banish the demons of his time at Liverpool.
Left Wing: Adam Lallana – Brighton and Hove Albion
Adam Lallana is arguably Liverpool's biggest success story of the players who made the starting eleven against Real Madrid in 2014. Another player bought by Rodgers in the summer of 2014, Lallana won the Champions League and Premier League with Liverpool. He was a well-liked figure within the squad prior to his departure to Brighton in 2020.
His Liverpool career was stop-start and marred by injuries, but he proved an important squad player and a loyal servant during his time with the reds. He played a part in some important moments, including his late equaliser at Old Trafford in the title-winning 2019/20 season. Liverpool fans are sure to wish him well at his new Premier League club. He will be glad to have fonder memories than playing for Liverpool vs Real Madrid.
More than teammates.

Family ❤️ pic.twitter.com/pOzyWepSxj

— Liverpool FC (@LFC) July 24, 2020
Striker: Fabio Borini – Fatih Karagumruk
Fabio Borini can count himself extremely fortunate to have made the starting eleven against Real Madrid in 2014. The Italian striker had endured a dismal spell with the Reds and had spent the previous season on loan to Sunderland. However, he failed to take the opportunity to impress at the Bernabeu and ended up being sold to Sunderland permanently in the summer.
Borini has since played for AC Milan and Hellas Verona, before finding himself without a club for the last months of 2020. He has since joined Turkish club Fatih Karagumruk, where he has established himself in the side's first choice eleven as a wide forward. However, his days of playing against Real Madrid in the Champions League look to be over.
We hope you enjoyed the article 'Liverpool XI vs. Real Madrid 2014: Where are they now?' Who do you think will win when the two sides meet in the Champions League quarter-finals? Let us know!
Read more about football here: