FC Barcelona: A New Beginning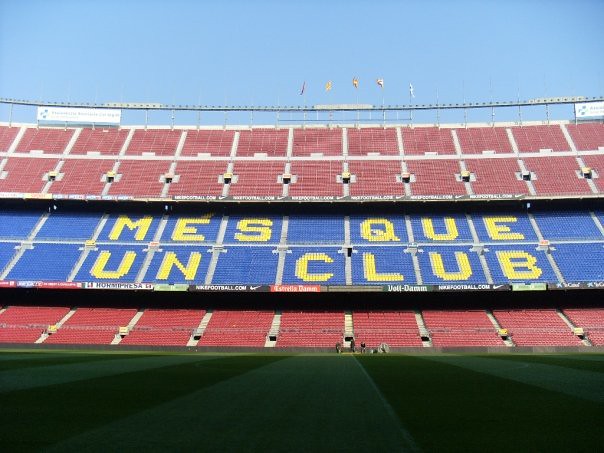 FC Barcelona
FC Barcelona: A New Beginning
FC Barcelona one of the greatest team in football history in terms of success, playing styles and creating one of the best footballers. Last 2-3 years have not been so great for them, getting eliminated in the Champions League 3 times in a row in humiliating fashion, lost the La Liga title last season and the embarrassing loss against Bayern Munich.
Changes are needed at Barcelona. With the resignation of former president, Bartomeu, a new chapter in Barcelona's history has started. Elections due in January, a new president will be appointed who will have a vision for this historic club. This year could be one of the most exciting and important year for both Barcelona and their fans. Let us see what to look forward to from Barcelona's point of view.
A New President At Barcelona
Presidential elections will be held in the last week of January, Victor Font and Joan Laporta are the two candidates. Under Laporta previous tenure as the Barcelona president, the club saw it's best years winning their first treble, start of the Pep Guardiola era and many other things. Many fans would love to see him as the president once again and live those glory days again.
🗣 Joan Laporta: "Why am I running for president again? Because I love Barcelona. I like challenges and this is the most important in my life right now." [marca] pic.twitter.com/yHDR3Oofrg

— FCBarcelonaFl (@FCBarcelonaFl) January 2, 2021
"The problem is the absence of a project. But if things go badly with Koeman, Xavi will be the coach next season. The two roles are compatible, like Alex Ferguson's role at Manchester United." were the words of Victor Font on his plans for Koeman and Xavi
Victor Font has been very active for the past few years and has been working on a concrete plan. His ideas on paper look very good and the financial condition that Barcelona are in, he might be the right person for the job. Promising to get Xavi and Jordi Cruyff back at Camp Nou has got many fans excited. Both the candidates are ready for the job and start a new era at Barcelona.
Barcelona Without Messi
Lionel Messi, one of the greatest player to ever play this sport has dedicated his whole life to the Catalan side but after the summer of last year the unthinkable might happen. This might be the last season where we see Messi in the Blaugrana colors. Imagining Barcelona without Messi is tough but this day was going to come sooner or later. Are Barcelona ready to compete without Lionel Messi, is the biggest question.
"I will not negotiate with other clubs, I will wait for the season to end and in June I will decide. I know that things at Barca are really, really bad. It will be difficult to get back to where we were." Messi when asked if he will negotiate with other clubs and the situation at Barcelona.
Leo Messi is now free to negotiate a summer transfer with foreign clubs after entering the final six months of his Barcelona contract 👀 pic.twitter.com/l3W2adZyi6

— B/R Football (@brfootball) January 1, 2021
We have seen this Barcelona side play without Messi and they have not impressed anyone but at the end of this season or next season might be the best time for Messi to leave Barcelona, if he wants to. He is the one who would pass this team to the younger generation and help Barcelona in it's transition. Only time will tell if Messi stays at Barcelona or not.
Barcelona's Youth
The young players that have come into this side have been performing very well giving hope to Barcelona fans of a bright future. Ansu Fati has made a name for himself at world level, he has a long way to go but the way he is playing has got every fan excited. New players like Pedri, Dest and Trincao have also impressed a lot.
Ousmane #Dembélé is Barça's most effective attacker this season, averaging a goal or assist (direct goal contribution) every 89 minutes. pic.twitter.com/QY0tqv01Ag

— rayemonroy (@rayemonroy1) December 31, 2020
La Masia graduates like Araujo and Oscar Mingueza have been playing good in that center back role. A specific player that every Barcelona wants to see more of is Riqui Puig, he has not been given many chances but makes the most of it whenever he is on the pitch. A player like him in the midfield of Barcelona can do wonders. Players like Ousmane Dembele who never got a chance to show his talent because of injuries has been one of the top performers this season. The future looks good, the talent is there if managed properly, Barcelona could be at the top again.
A New Coach
Ronald Koeman was appointed at the start of this season on a short term basis, expecting that he might be able to bring the Barcelona style of play back at Camp Nou. The start was good but after that it all went downhill, ending the year on 6th place almost 10 points behind Real Madrid. The results have not come Barcelona's way which might be enough to get Koeman out of Camp Nou.
Barcelona's realistic objective is to qualify for the Champions League?🤔

Don't miss #Koeman's answer:

🎙️: @eastonjamie pic.twitter.com/ENgBIRnXHG

— beIN SPORTS USA (@beINSPORTSUSA) January 2, 2021
With both presidential candidates pointing towards Xavi as the new coach, these might be last few months of Koeman in Barcelona. Xavi is a coach everyone is excited to see, he has that philosophy, the Barca DNA and has shown his coaching capabilities with Al Sadd.
The New Year could start a new era at Barcelona, the last 2-3 years have not been great for the Blaugrana but the future looks bright. Everyone wants to see the Barcelona that scared every opposition, that mesmerized everyone with their football. Only time will tell if Barcelona could bounce back to the top.
We hope you enjoyed this article 'FC Barcelona: A New Beginning'. How do you think Barcelona will fare in upcoming seasons? Let us know!
Read more on football here: