Top 5 UFC Lightweight Prospects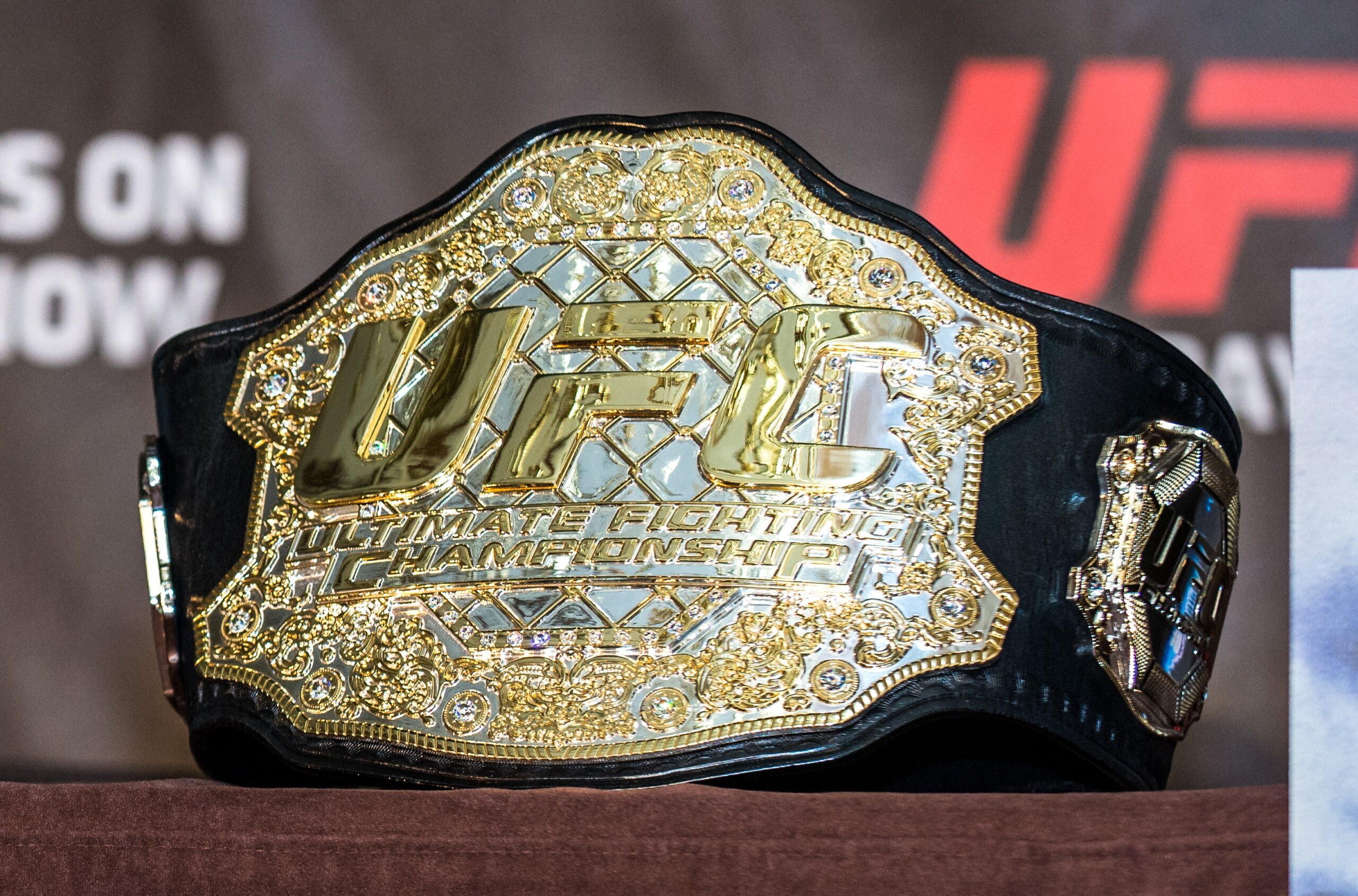 Top 5 UFC Lightweight Prospects to Look Out For In 2021
Dana White recently made headlines by announcing that approximately 60 UFC fighters will be cut from the roster at the end of 2020. White has since stated that this is due to the huge amount of athletes currently contracted to the UFC.
The reason for this oversaturation of contracted fighters is a result of a huge push by the UFC to bring in fresh talent from around the world, without releasing the veteran fighters from the roster. However, it would appear that as of 2021, many of these once legendary fighters will be moved on from the UFC, to make space for the new blood of MMA.
This series will detail some of the prospects in each division to keep an eye on in the following year. The 155lbs division is the most exciting weight class in the UFC. Which makes it the perfect place to start.
5. Mateusz "Gamer" Gamrot
Let's dance! 🔥
Polsko 🇵🇱 dziękuje za niesamowite wsparcie i motywacje przed walka!
Jestem dumny ze reprezentuje nasz kraj na świecie!
—
Ogromne podziękowania dla sponsorów którzy pomagają spełniać mi marzenia – teraz przed nami wyższy szczyt na świecie UFC 🌋🙏 pic.twitter.com/z7ptpqcU8r

— Mateusz Gamrot (@gamer_mma) October 15, 2020
Record: 17-1
Age: 30
Gym: American Top Team/Czerwony Smok
Former KSW Featherweight and Lightweight champion, Mateusz Gamrot was signed by the UFC in 2020. Whilst his first fight for the UFC was a narrow split decision loss, he demonstrated his wrestling prowess and dangerous arsenal of submissions to pick up a fight of the night bonus.
His aggressive and dominant grappling heavy style has naturally drawn comparisons to current UFC Lightweight Champion Khabib Nurmagomedov. With the recent success of his fellow countryman, Light Heavyweight Champion Jan Blachowicz, Gamrot will seek to continue putting Poland on the MMA map in 2021.
4. Guram "Georgian Viking" Kutateladze
🥱 . . . 😴 . . . Waiting for the opponent.@ufc @danawhite @seanshelby @mickmaynard2 pic.twitter.com/eNAQ9WN5UN

— Guram Kutateladze (@guram_dze) December 3, 2020
Record: 12-2
Age: 28
Gym: Allstars Training Centre
The only man to have ever beaten the aforementioned Mateusz Gamrot. Guram Kutateladze announced his presence to the lightweight division emphatically in 2020. A teammate of Khamzat Chimaev, the 'Georgian Viking' demonstrated that he did not have to rely on his training partner's hype to make an instant impact.
Kutateladze used vicious kickboxing to pressure Gamrot on the feet, and when brought to the ground he employed creative Jiu-Jitsu to threaten submissions from his back. With both men still relatively young, it is not unreasonable to hope that they may meet once again in the octagon.
3. Ottoman "Bulldozer" Azaitar
An explosive machine!

🇲🇦 @OttmanAzaitar have yourself a day! #UFCVegas10 pic.twitter.com/Bj9k9pGng1

— UFC (@ufc) September 13, 2020
Record: 13-0
Age: 30
Gym: Jupps Fight Team
Ottoman Azaitar is undeniably one of the hardest hitting fighters in the Lightweight division. He has fought twice since signing for the UFC in 2019, with two brutal KO wins over Teemu Packalen and Khama Worthy. The majority of Azaitar's career has mirrored these finishes, with 10 of his 13 wins coming by way of KO/TKO.
He is scheduled to face another fellow Lightweight prospect in Matt Frevola, which takes place in early 2021. Should Azaitar continue his devastating run, he will rapidly ascend the lightweight rankings. He is definitely one of the top 5 UFC lightweight prospects for 2021.
2. Brad "Quake" Riddell
An amazing showcase! 👏

📝 How'd you score it? #UFCAuckland pic.twitter.com/H8QJ5zsxJe

— UFC (@ufc) February 23, 2020
Record: 9-1
Age: 29
Gym: City Kickboxing
Whilst he may have only 10 professional MMA fights on his resume, Brad Riddell also holds a kickboxing record of 59-10. This follows a trend similar to that of other City Kickboxing alum. Most notably Israel Adesanya, who entered the UFC with relatively little MMA experience, but a plethora of bouts on the kickboxing scene.
Riddell's past kickboxing fights have installed a confidence within Riddell that is plain to see every time he steps out to fight. At the time of writing, Riddell has defeated 3 opponents in the UFC, including a decision win over the highly rated Magomed Mustafaev.
Following the path laid out by his teammates Israel Adesanya and Dan Hooker, Riddell appears to be only a couple of fights away from breaking into that upper echelon of Lightweight contention.
1. Rafael "Ataman" Fiziev
Next level!

Add @RafaelFiziev to your 2021 watch list 📝 #UFC256 pic.twitter.com/4ZLHAB9Kfy

— UFC (@ufc) December 13, 2020
Record: 9-1
Age: 27
Gym: Tiger Muay Thai
As with Riddell, do not let Fiziev's relatively small number of MMA fights deceive your perception of his skill as a fighter. Fiziev has over 30 professional muay thai fights, and is a trainer at the prestigious Tiger Muay Thai gym, which has produced some of the greatest modern day fighters.
After losing his first fight for the UFC in 2019, Fiziev has subsequently bounced back with three impressive wins. A unanimous decision victory over Mark Diakiese demonstrated Fiziev's brutal striking skills, as well as matrix-like techniques to avoid the Englishman's signature kicks.
Most recently Fiziev derailed Renato Moicano's move to lightweight. He KO'ed the UFC veteran in the second round, with some of the most efficient combination striking that has been displayed in the Octagon in recent memory.
Fiziev is truly an outstanding striking technician, and his victory over Moicano may well propel him into the Lightweight top 15. In a division that includes some of the greatest strikers in the UFC, such as Justin Gaethje, Conor McGregor and Dustin Poirier, Fiziev could well create some of the greatest standup contests the UFC has ever seen.
Honourable Mentions:
Joe Solecki
Record: 10-2
Solecki's arsenal of chokes, as well as his persistent grappling, have seen him rack up 7 submission victories. Most recently he forced the UFC's Austin Hubbard to tap via rear naked choke.
Jordan "The Monkey King" Leavitt
Record: 8-0
Another grappling phenom, Leavitt announced himself to the MMA world with a first round submission on Dana White's Contender Show. His recent UFC debut saw Leavitt KO UFC veteran Matt Wiman with a brutal slam KO.
Jai "The Black Country Banger" Herbert
Record: 10-2
The former Cage Warriors lightweight champion, Jai Herbert is a brutal striker who has accumulated 8 knockouts over his 12 fight career. Whilst he lost his UFC debut in 2020, his opponent was Francisco Trinaldo, one of the toughest UFC lightweights outside the top 15. The fact that he was matched against such a highly rated opponent so early on in his career is testament to how highly the UFC regard this talented prospect.
We hope enjoyed this article 'Top 5 UFC Lightweight Prospects.' Who do you think will be the most impressive out of the top 5 UFC Lightweight prospects in 2021? Let us know!
Read more on UFC here: