Formula One Sakhir Grand Prix: Who is driving for who?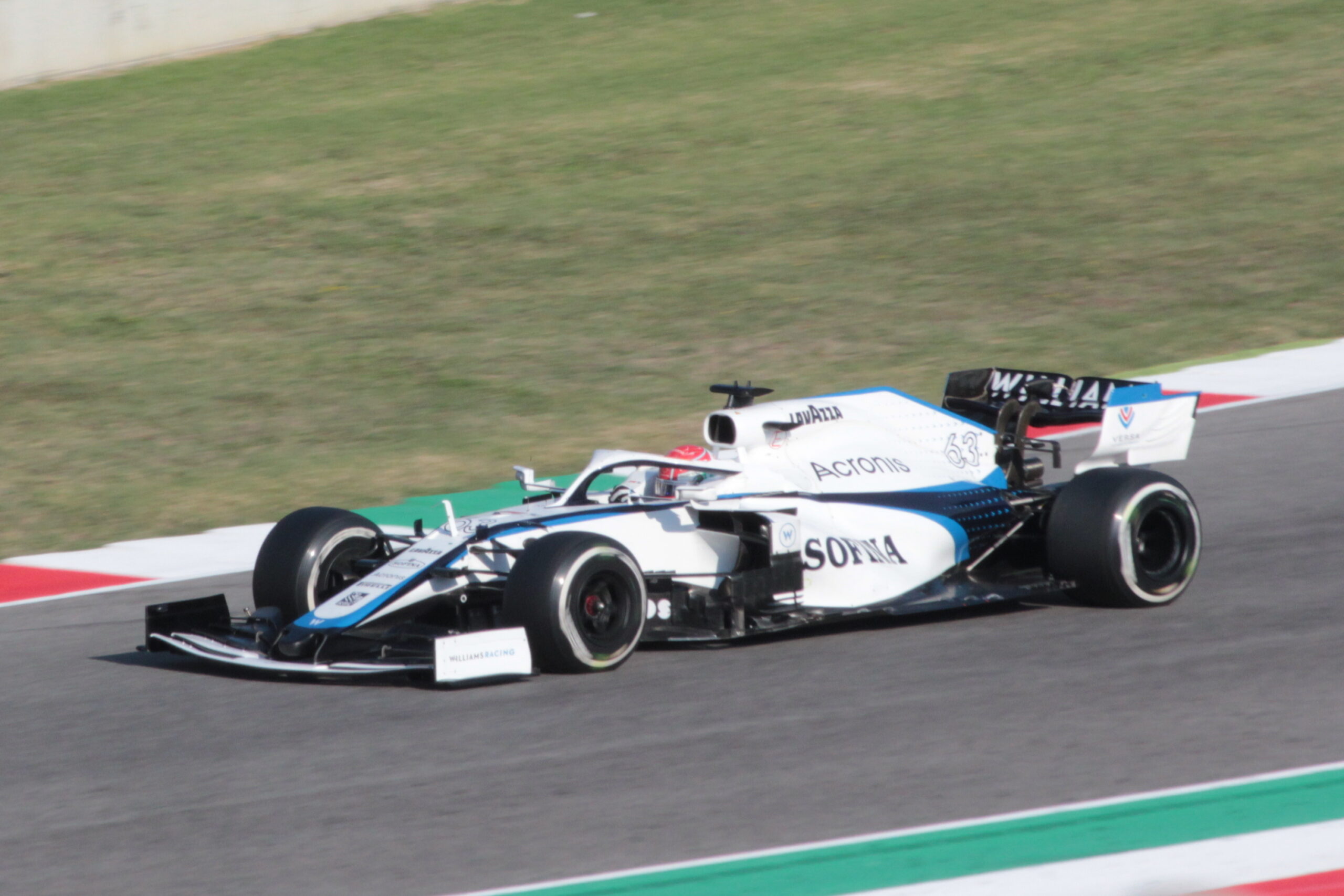 Formula One Sakhir Grand Prix: Who is driving for who?
Chaos has ensued following Romain Grosjean's crash and Lewis Hamilton's positive Covid-19 test as a handful of teams scrambled to get drivers in time for the Sakhir Grand Prix.
At this time of the year, the driver market is normally completed for the upcoming season or the last few signings are being completed behind closed doors, as drivers become aware of their fate.
However, with the raging Coronavirus Pandemic, the sports driver market has seen extensive action with Nico Hulkenberg returning to replace both Racing Point drivers, Sergio Perez in Britain and Lance Stroll in Germany. 
But with Grosjean's recent crash and Hamilton returning a positive test result, teams have gone into overdrive as they attempted to scramble together two drivers for the upcoming Grand Prix this weekend. 
So, who is driving for who? 
Lewis Hamilton has said he feels "gutted" to be sidelined from this weekend's Sakhir GP after a positive coronavirus test in Bahrain.

— Sky Sports (@SkySports) December 1, 2020
Mercedes
Following Lewis Hamilton's recent positive Covid-19 test, Mercedes have had to hunt for a new driver to replace the current world champion, with Stoffel Vandoorne and Esteban Gutierrez being likely contenders. 
Ultimately, they have chosen to upgrade George Russell into the seat. As a junior driver for Mercedes, Russell has been getting his feet wet in F1 at Williams Racing – a Mercedes-powered constructor. 
As a Mercedes' prospect, this would provide Toto Wolff a clear insight to ensure Russell is ready for the jump when he is called.   
In the upcoming race, Russell will sit alongside Valtteri Bottas while the seven-time world champion recovers from the virus – and he could potentially stay with the team until Abu Dhabi next week. 
George Russell will replace Lewis Hamilton at Mercedes for this weekend's Sakhir Grand Prix.

👉 https://t.co/AX2Y6XV9bX pic.twitter.com/c8ddVWPMCy

— BBC Sport (@BBCSport) December 2, 2020
Haas
After the horrific crash that saw Romain Grosjean engulfed in flames as his VF-20 hit a barrier at high speed and airlifted to hospital, the Frenchman is due to miss out the Sakhir GP as he recovers from his injuries. 
Pietro Fittipaldi is the reserve driver for Haas and will be making his F1 debut this weekend as he is to replace Grosjean. 
It's unclear if this will be a one-off event for Fittipaldi as Grosjean looks to attempt a return at the Abu Dhabi Grand Prix to end his time in Formula One differently. 
Pietro Fittipaldi will step in for Romain Grosjean at this weekend's Sakhir Grand Prix, @HaasF1Team have confirmed

Grosjean is being treated for burns on the back of his hands. Haas say he is expected to be released from hospital on Tuesday#F1 pic.twitter.com/vm6utptLXG

— Formula 1 (@F1) November 30, 2020
Williams
With Russell heading off to Mercedes this week, it leaves Nicholas Latifi without a teammate.  
However, with the agreement between Williams and Mercedes, Jack Aitken, will be moving up from Formula Two into F1 to replace the British driver. 
With the uncertainty of Hamilton's return this season – as he has to contend with a 10-day isolation period – Aitken might have to replace Russell at Abu Dhabi if the seven-time world champion doesn't return. 
No other changes to the line-ups (as of yet):
Red Bull: Max Verstappen and Alexander Albon

Ferrari: Sebastian Vettel and Charles Leclerc

McLaren: Carlos Sainz and Lando Norris

Racing Point: Sergio Perez and Lance Stroll

Renault: Daniel Ricciardo and Esteban Ocon

Alfa Romeo: Kimi Raikkonen and Antonio Giovinazzi

Alpha Tauri: Daniil Kvyat and Pierre Gasly
Nobody can replace this guy, but I'll give my all for the team in his absence from the moment I step in the car.

Get well soon Lewis 🙏 pic.twitter.com/2fKTmbmaU0

— George Russell (@GeorgeRussell63) December 2, 2020
We hope you enjoyed this article 'Formula One Sakhir Grand Prix: Who is driving for who?'. Who do you think will win the Sakhir GP this weekend? Let us know!
Read more on Formula 1 here: