Downfall For West Ham United: What's Gone Wrong?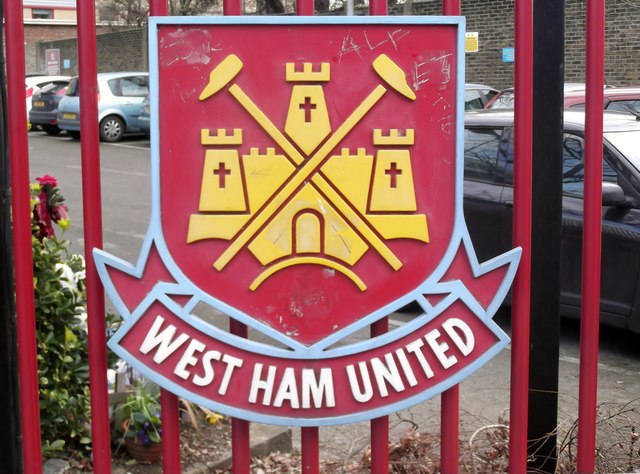 Downfall For West Ham United: What's Gone Wrong?
West Ham United have been on a downfall in recent years, but why? Following the hugely controversial sale of promising youngster, Grady Diangana, to West Brom this week, chaos at the club has once again been reignited as players and fans alike turn against their owners. In what seems an annual event at this football club in recent years, West ham's co-owners, David gold and David Sullivan, have once again proved to their fans that they are out of their depths.
Why are West Ham United on a decline?
After bouncing back into the Premier League after one season, by winning the Championship playoff final in 2012, it has been nothing but inconsistent highs and lows for the average West Ham fan. The decision taken by their owners to deconstruct their beloved Upton Park, and relocate 3 miles down the road into the Olympic stadium, was greeted with mixed emotions by their fans- mainly negative.
The awe-inspiring 60,000 seater stadium, fresh from hosting some of the greatest Olympic athletes in the world, was delivered to hammers fans with promises that they could go on to become a top four club in five years and compete with some of the best teams in Europe. Five years later, and they are in no better position than they were before.
The anticipated appointment of a top level manager was finally delivered to fans, when they signed ex Real Madrid and Manchester City manager Manuel Pellegrini in 2018. But he had a short lived spell at the club, involving investments of over £100 million on players that struggled to impress, including the likes of Sebastien Haller for £45m and Felipe Anderson for £34m. Pellegrini was then sacked, leaving David Moyes to take over for a second term to once again save them from the despairs of relegation.
However for many West ham fans it is not just the players and managers that they have been frustrated with. It is rather the long list of grievances with their owners that have caused protests over the last few years and callings for a change in leadership- before West Ham United's downfall spiraled any further.
😔 "It's a series of disappointments."

💷 "They're selling Diangana to make up for their [transfer] mistakes."

😫 "Pellegrini was a big mistake & the stadium's a frustration as there were so many promises made."

Laura Woods says #WHUFC fans are right to be angry right now ⚒ pic.twitter.com/t2CbuXnMJj

— talkSPORT (@talkSPORT) September 7, 2020
Fans and frustrations
The frustrations that the fans are feeling stem from the promises that they were told when they moved into their new stadium. To be a 'top four' side, comes with investment into the club and this has to come in every area to prevent the club from moving in the wrong direction.
The first team squad is still training at Rush Green, a training pitch that doesn't even compare to that of a championship club. Their youth system once boasted the likes of Rio Ferdinand, Frank Lampard and Joe Cole, who went on to be Premier League legends at their respective clubs. It seems in recent years however, that West Ham have struggled to find similar talents come through their youth system.
And lastly, fans have been calling for their owners to invest their spending money in young players with huge potential that can help build up their club- as they were promised- but only a handful of signings have gone on to become a success with the hammers.
What do their owners think?
Following protests last season, due to the clubs poor run of form, meant that Gold and Sullivan were forced to make changes to get themselves out of the hole they were burying themselves in.
A Hammers United statement said before the protests that "Many fans have sacrificed a great deal of what they hold dear about West Ham. This sacrifice was made on the understanding that more, a lot more, would be forthcoming than just the survival of the club," the group said. 
Sullivan and Gold replied to the protests via a message on their West Ham website saying, "mistakes have been made" during their tenure but that their "determination and desire to bring success to this football club" remained. They continued to say that "Overall, we believe the club is in a far better position than it was 10 years ago".
Understandably this wasn't the reaction fans were looking for, and as time continued and frustration built on, it has got to a stage where they have lost patience with their owners and that it is time that they move on, despite what they believe they have done for the club.
Mutiny on the horizon
The latest fuse that has sparked controversy at the club, the sale of the highly-anticipated winger in Grady Diangana, was justified by the owners in their press release as 'ultimately in the best interests of the club'. But it was more recent events which turned matters even uglier.
Captain Mark Noble issued a statement on twitter in the week stating "As captain of this club I'm gutted, angry and sad that Grady has left, great kid with a great future". Not only does this send a huge message to the clubs owners but to fans alike, that they are not alone in their efforts to make a change within the club.
It takes a huge chunk of bravery for a player that is so heavily involved in the club's setup, to be so outspoken about their feelings towards how their board members have acted. As someone who has dedicated the majority of their career there, it is obvious to see that both him and the rest of the team are at the end of their tether with their decision making. To add more fuel to the fire, key players in Declan Rice, Sebastien Haller, Angelo Ogbonna and many more, have also liked their captains tweet to portray their united stand against the board.
As captain of this football club I'm gutted, angry and sad that Grady has left, great kid with a great future!!!!! https://t.co/oNPPEp8Pt6

— MARK NOBLE (@Noble16Mark) September 4, 2020
How can West Ham United stop their downfall?
While the situation heading into the start of the new season isn't looking positive, fans will be uplifted by the efforts to force changes at the club from both current players and ex professionals. It may seem that although people are angered and upset with the sale of Diangana to their Premier League rivals, it may have come as a blessing in disguise that finally the owners may have opened their eyes to what is happening at their club.
If they are reluctant to give up their positions as owners, then only by listening to the outcries of West Ham fans all around the country will they prevent their club from spiraling deeper towards trouble- as we have seen with so many other big clubs in recent years.
We hope you enjoyed the article 'Downfall for West Ham United: what's gone wrong?' What do you think about West Ham's current situation? Let us Know!
Read more on football here: