The most promising youngsters of the 2009/10 season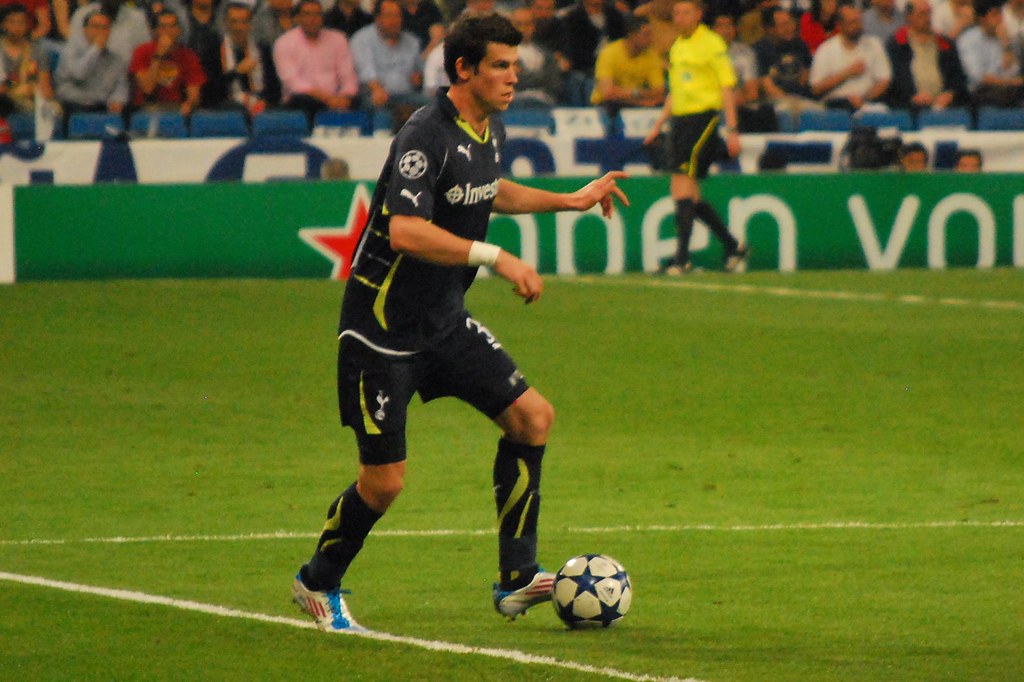 Looking back at the most promising youngsters of the 2009/10 season
Football media has a tradition of over-hyping young players, and this was definitely the case ten years ago. Let's examine every Premier League Clubs Most Promising Youngster of the 2009/10 Season.
Arsenal: Aaron Ramsey
Ramsey played in 18 Premier League games in the 2009/10 season scoring 3 goals. He enjoyed an eleven-year stint at the club in which he won 3 FA Cups. At the end of the 2018/19 season, Ramsey signed a contract with Juventus where he currently plays.
Aston Villa: James Milner
James Milner enjoyed a stellar season with Aston Villa scoring 7 in 35 appearances. He was awarded the PFA Youngs player of the season and would be pursued by many clubs. Fast Forward ten years and although he isn't the spring chicken he used to be, he is still competing at the highest level for Liverpool helping them win their first Premier League trophy. Since his time at Villa he has won; 3 Premier League Trophies, 1 Champions League, 1 Fa Cup, 1 League Cup, 1 FIFA Club World Cup, 1 Super cup and an English Super Cup from his time at both Manchester City and Liverpool.
Birmingham: Jack Butland
Jack Butland saw no first team minutes in the 09/10 season but had impressed in the development sides. With Joe Hart departing the club it gave Butland the chance later on in his career. Following two loan spells at Cheltenham Town he earned a move to Stoke City. This was followed up with four loan moves in two years to Birmingham, Barnsley, Leeds and finally Derby before staking his claim as the best goalkeeper at Stoke. Now an England international, the keeper has been too error prone at Stoke City following their relegation to the Championship
Blackburn: Steven N'Zonzi
N'Zonzi broke onto the scene in the premier league for Blackburn Rovers.  Displaying a Viera style of play, his potential was very high. Whilst he never reached the same heights as his French compatriot, he has lifted the World Cup trophy with France in 2018 as well as a Europa League Trophy with Sevilla. Now he plays for Rennes in Ligue 1 on loan from Roma.
Bolton: Lee Chung-Yong
Lee Chung-Yong had an amazing first premier league stint in his first season with Bolton, even picking up 4 goals. Despite this, a bigger move didn't arrive for him until the 2014-15 season where he went from the championship back into the Premier League with Crystal Palace. However, he only played a supportive role for the club until he finally moved to VFL Bochum in the 2. Bundesliga.
Burnley: Kevin McDonald
After getting promoted with Burnley the previous season, McDonald showed glimpses that he could cut it at the very top. This never really materialised however, with a mix of moves between league 1 and the championship. However, in the 2018/19 season he returned to the premier league with Fulham having a mediocre campaign mainly featuring from the bench.
Chelsea: Jeffrey Bruma
Bruma came through the academy at Chelsea and even managed to grab two appearances in the 09/10 season,. The year in which Chelsea won the league and the Fa Cup. After the success at Chelsea, Bruma found triumph at his next club PSV Eindhoven winning back to back Eredivisie titles and a Dutch Super Cup. Now Bruma is Playing in the Bundesliga for Mainz, on loan from Wolfsburg.
Everton: Jack Rodwell
Jack Rodwell looked capable of competing in the top 6 clubs after a decent start to his premier league career as well as some impressive performances in the Europa League. Eventually he got a move to Manchester City where it looked like he would become a real force. Despite winning the Premier League and League Cup with city in 2013/14 he only made 5 league appearances and was shipped off to Sunderland the following season. Now he plays his football at Sheffield United but has not played a game this season.
Fulham: Chris Smalling
Smalling impressed at a young age for Fulham and had all the physical attributes to be a great. During the 09/10 season Smalling helped Fulham reach the Europa League Final and had also agreed a pre contract deal with Manchester United. Since signing for United he has won two Premier League Trophies, an FA Cup, League Cup, Europa League and three Community Shields. Now he plays at Roma, on loan from Manchester United and could see a return to Old Trafford after an impressing season in the Serie A.
Hull: Mark Cullen
Mark Cullen was very impressive for his goalscoring ability in the youth set up at Hull. Scoring 27 goals in the 09/10 season. He even managed to score a goal in just three premier league appearances. Since then however the striker has failed to cut it at a high enough level bouncing between league one and league two with average return rates.
Liverpool: Lucas Leiva
Lucas gradually made his way into the Liverpool First team before being a regular in the 09/10 season despite being just 21. He stayed with cub until the 2017/18 season with just one League Cup trophy to his name. After his move to Lazio however he has won two Italian Super Cup's and an Italian Cup.
Manchester City: Dedryck Boyata
Dedryck Boyata impressed in his early days for Man City especially against Manchester United in the League Cup semi-finals. He earned two loan moves to Bolton and Twente before making a permanent move to Celtic in 2012. He added four back to back Scottish champion medals, three back to back Scottish Cup wins and three back to back Scottish League Cup wins to his Premier League and FA Cup he earned at Manchester City. Now he plays for Hertha BSC in the Bundesliga and finished third in the 2018 World Cup.
Manchester United: Will Keane
Will Keane looked unstoppable for Manchester United's under 18 team in the 09/10 season as he scored a hattrick against Manchester City. It wasn't until the 2011/12 season that he made his first team debut and it wasn't until the 2013/14 season that he scored his first professional goal on loan at Sheffield Wednesday. After failing to make it into the United first team, he moved to Hull and disappointed once again picking up one goal in three seasons. He then moved to Ipswich where he saw an improvement, scoring nine goals in two seasons before being released by the club.
Portsmouth: Marc Wilson
Marc Wilson impressed for Portsmouth in the 09/10 season playing 36 games all season. He had a lot of criticism for his time playing as a centre-back but earned more praise after moving up the pitch to the midfield. Following Portsmouth's relegation from the premier league he was made captain. Since his playing days at Portsmouth he has played in the Premier League for Stoke, Bournemouth and West Brom before recently dropping down to the championship with both Sunderland and Bolton. He did not play in the 2019/20 season.
Stoke: Ryan Shawcross
Shawcross as we know him is Stoke through and through, in the 09/10 season he built on his first season in the Premier League as Stoke finished 11th. After the season ended Shawcross was linked with a move back to Manchester United, Liverpool and even Juventus. However, none of those moves materialised and he is currently playing in his 13th consecutive season with the potters.
Sunderland: Jordan Henderson
During the 2009/10 season Henderson got his first full season under his belt with Sunderland and had impressed at just 19 years old. Having helped Sunderland finish in 13th and then 10th place ,Liverpool came in for the player during the 2011/12 season. Henderson, now Liverpool's captain has won a Champions League, League Cup, UEFA Super Cup, FIFA Club World Cup  and most recently a Premier League as well as being a regular starter for the National team.
Spurs: Gareth Bale
The 2009/10 season was the first season Bale didn't have European football with spurs meaning he received more game time and with that came 3 premier league goals. He also helped spurs finish inside the top 4 and qualify for Champions League football. In one of the first glimpses we saw of what Bale could become as he impressed against Inter Milan scoring a hattrick despite losing the game 4-3. Now we remember bale for his performances for Real Madrid including four Champions League wins, La Liga winner, Spanish cup winner, 4 FIFA Club World Cup wins and 3x UEFA Super cups. He also guided Wales to their first international tournament since the 1958 world cup as they reached the semi finals of the 2016 UEFA European Championship. Perhaps the best player to come out of this list along with Jordan Henderson.
West Ham: Zavon Hines
Hines made his Premier League debut in the 2009/10 season and picked up his first professional goal. Despite his good start to professional football, Hines fell down the divisions and by 2013 was already playing league two football. He played for a number of clubs after West Ham, but none were for very long in a list that included Burnley, Bournemouth, Bradford, Dagenham and Redbridge, Southend, Maidstone, Chesterfield and Finally Bromley. He was however part of the Bradford City side that made it to the 2012/13 League Cup final. He has since retired and now coaches the under-14 side at West Ham.
Wigan: James McCarthy
McCarthy was a shock move to the Premier League in 2009 as he had signed from recently promoted Hamilton Academical in the Scottish Premier League. He wasted no time on getting started in the premier league helping Wigan survive the drop in his first season. He continued to help Wigan avoid relegation finishing 15th and 16th in the following seasons. In his final full season at the DW Stadium he was relegated to the championship but not before winning the FA Cup. McCarthy remained in the Premier League with Everton before joining Crystal Palace this season.
Wolves: Nathan Rooney
You would be forgiven if you were unaware of Nathan Rooney. Having been awarded the Academy player of the year for Wolves, things were looking good for the youngster. However, it didn't work out that way. He has bounced his way through clubs from AFC Telford, Worcester City, Corby Town FC and most recently Stafford Rangers who play at the seventh tier of English football.
Read more on football here: