The Psychological Challenges of Playing Behind Closed Doors Matches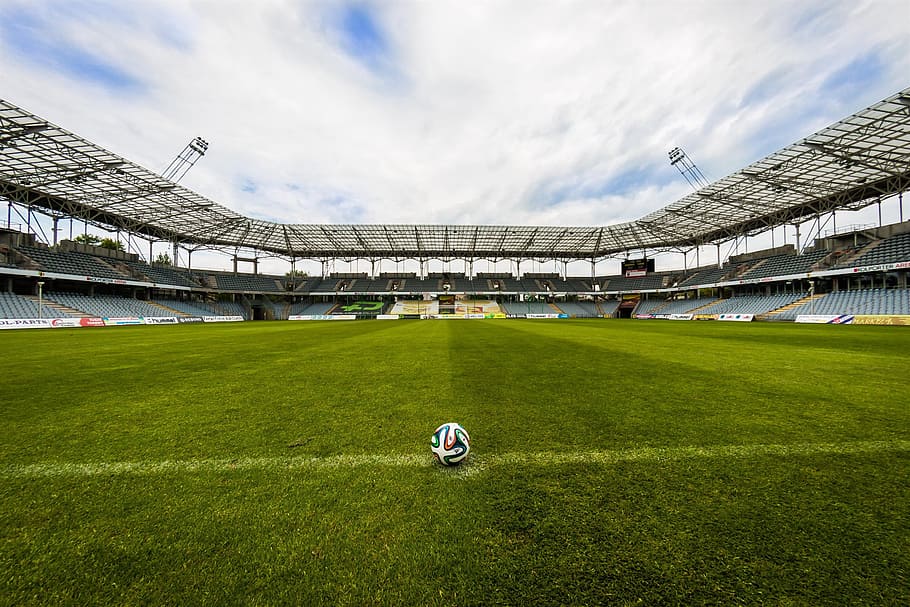 The Psychological Challenges of Playing Behind Closed Doors Matches
No footballer is the same. Don't you think it would be a pretty boring sport if every single player possessed the same skillset, physical attributes and had the exact same mental motivations? Some players may thrive on a Saturday afternoon with home fans providing the supportive yet pressurised environment. Some, on the other hand, may instead find a greater dosage of motivation at the thought of a Tuesday night away match, thousands of fans slagging them off. As an away player, the motivation and potential of shutting up the home support and, in turn, seeing them choke on their pie and bovril after whacking a shot into the top corner is a particularly appealing one.
Match-day is a struggle..
However, what about those footballers who Jamie Carragher once described as 'Monday to Friday players'? The ones who are unbelievable in training all through the week, but as soon as the whistle goes at 3pm on a Saturday afternoon, everything crumbles and they are, at best, erratic. Believe it or not, clubs all around the world have these certain individuals who could look like world beaters in a small side 5-aside match or in a rondo, but as soon as the extra element of demanding supporters come into play, they just can't seem to replicate their clear ability they show within a closed environment. This, therefore, begs the question: are these matches that are being played behind closed doors the ideal platform for them to finally show their true capabilities?
"We actually discussed this as a group, with my staff, that if we did have to play behind closed doors, then certain players who might not have been involved previously would come into the frame," said Michael Appleton, manager of League One Lincoln Town to The Athletic.
The former Manchester United Academy Graduate suggested that his performance was hugely fuelled by supporter expectations, however, he does believe that this factor is instead the downfall of otherwise talented individuals.
"If you're going to go into detail about all of this, and this is just my opinion — I'm not a psychologist — I think the players who really struggle dealing with fans and crowds and being in that type of atmosphere, it's even worse for them, believe it or not, when they play at home.
"It's like that added pressure at home that when you're in possession of the ball, the scrutiny is on you to do something and to be positive."
The Psychology..
A large part of sporting performance, as taught within sport psychology, is the idea of creating a flexible tunnel-vision. An ability to stay fully focused on the job, whilst also keeping within touch distance of internal factors (decision making, composure) and external factors (supporters, playing environment.) This, as suggested by an anonymous SkyBet Championship manager, is the downfall of many a player.
"I see the difference in body language and decision-making, and I'm thinking, 'What's he doing? That's not him'.
Borussia Dortmund, who returned to action in the Bundesliga in mid-May, decided to be on the front foot in dealing with the psychological differences that come with playing in an empty stadium.
"A match without spectators is really different and we have to be well prepared," said Dortmund manager, Lucien Favre.
"It's a question of mentality, which is very important. You put in a pass or you shoot and no-one reacts, so we had to prepare for that and it's very good that we have a sports psychologist involved."
External stimulation..
One of the major issues cited by players, coaches and sports psychologists alike are of those who may struggle to deal with the lack of external stimulation to be motivated to perform. These, in short, are players whose performances and decisions are highly in-tune with the needs and emotions of supporters.
"For me, I feel like I'm a different player with the crowd there — it gives me that extra five per cent, so I think it's going to be one of the main challenges for me. I'm actually nervous about playing in front of no fans," said an anonymous Premier League player.
Although the idea of performing in an empty stadium, for this player, is a negative, he does however understand that it could be hugely beneficial for certain types of personalities and individuals.
"Now you've said it, one player has popped into my head straight away. This would be him down to a tee. A lot of the time he worries about the fans and it does get to him."
Former German defender Franz Beckenbauer has described this as "the chances for the training world champion", but is he right? Is this the chance for players who struggle to make an impact on a consistent basis to turn themselves into unlikely short-term cult heroes?
We hope you enjoyed the article 'The Psychological Challenges of Playing Behind Closed Doors Matches.'  Do you think playing behind closed doors will have a positive or negative impact for footballers? Let us know!
Fancy writing for us: Apply to become a Sports Writer at the Sporting Ferret
If you liked this article why not check out: