Erling Haaland: Rude or Shy?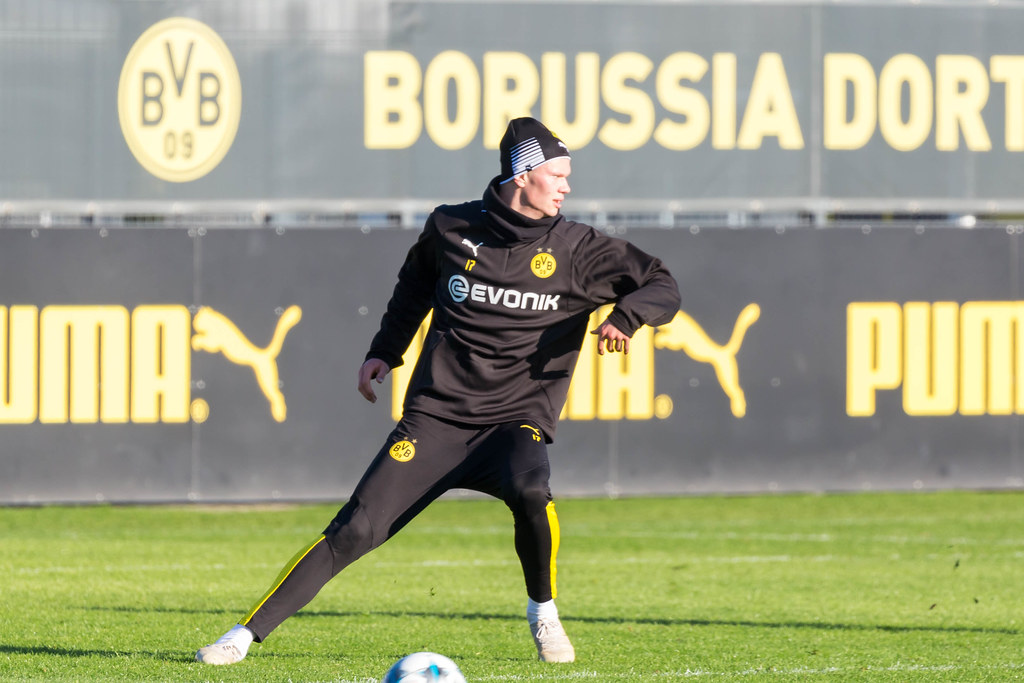 Erling Haaland: Rude or Shy? The Experts have Their Say
"What's the secret? Seventeen goals now in nine games…"
"To work hard," says a deadpan Erling Haaland. 
"You're a good player young man @ErlingHalland but your arrogance with the media is undying" said Piers Morgan, who, without a hint of irony, took to Twitter to lecture 19-year-old Erling Haaland on arrogance after a clip went viral of the strikers' interview with a journalist.
Admittedly, in the small clip of Haaland's post-match interview which was doing the rounds on social media following his opener in the 4-0 behind closed doors victory over Schalke, the strikers' answers were extremely short and sharp. However, if you take a chance to watch the interview in its entirety, Haaland's answers are slightly more detailed, but still with a subtle hint of awkwardness and uncomfortable viewing. So is the striker as rude as many are suggesting on social media, or is the Norwegian simply uncomfortable in these types of situations? 
In conversation with The Athletic, Norwegian football journalist Lars Sivertson explains that it could be a result of Haaland's background which sees his reluctance to provide the detail to interviewers they are used to from footballers.
"The land (Bryne – Haaland's hometown) is very fertile there but it constantly brings up rocks that need to be removed. 
"It was not uncommon for kids to spend time out of school helping work the land. It's hard and rather lonely work, and it breeds rugged people who consider the exchange of verbal pleasantries unnecessary frippery. Answering questions as curtly as possible is perfectly normal there, not rude."
Nils Henrik Smith, a writer from the same town as Haaland explained the introverted culture within the area, suggesting that "not much value is placed on talking for talking's sake here." In answering this, Henrik Smith showed, perhaps unintentionally, the direct and short manner in which he is attempting to describe.
It's not just Piers Morgan though who believes Haaland's attitude towards the media is somewhat lacking in effort though, another Twitter user suggested that his actions are reminiscent of another certain Scandinavian forward. 
"But lets be honest, when you look at him he looks like the kid who is arrogant and gives zero f****. And that's kinda what he is doing, and he has some kind of Zlatan vibes to him."
Football writer and journalist Oliver Muller suggested that Haaland's attitude doesn't fall under being extremely introverted or arrogant, instead, just somewhere in the middle. 
"Some might think he was being arrogant, but I don't see it that way. He's 19-year-old and an incredibly professional guy who lives and breathes football. Doing interviews he doesn't really want to do is his chance to make a bit of mischief, if he can. The interviewer is the enemy at that moment, he wants to test you, challenge you, get the better of you. But he's not motivated by malice, it's just his sense of humour at play."
Erling Haaland: Rude or Shy?
Arrogant? Shy? Dry sense of humour? Perhaps one day someone will ask Haaland, himself, which one he feels he is. We can only guess Haaland's reaction. Perhaps a simple "don't know," followed by a shrug of the shoulders?
We hope you enjoyed the article 'Erling Haaland: Rude or Shy?' What do you think regarding the matter? Let us know!
Fancy writing for us: Apply to become a Sports Writer at the Sporting Ferret
If you liked this article why not check out: