Wolves' Adama Traore handed outline of what he MUST do next by Manager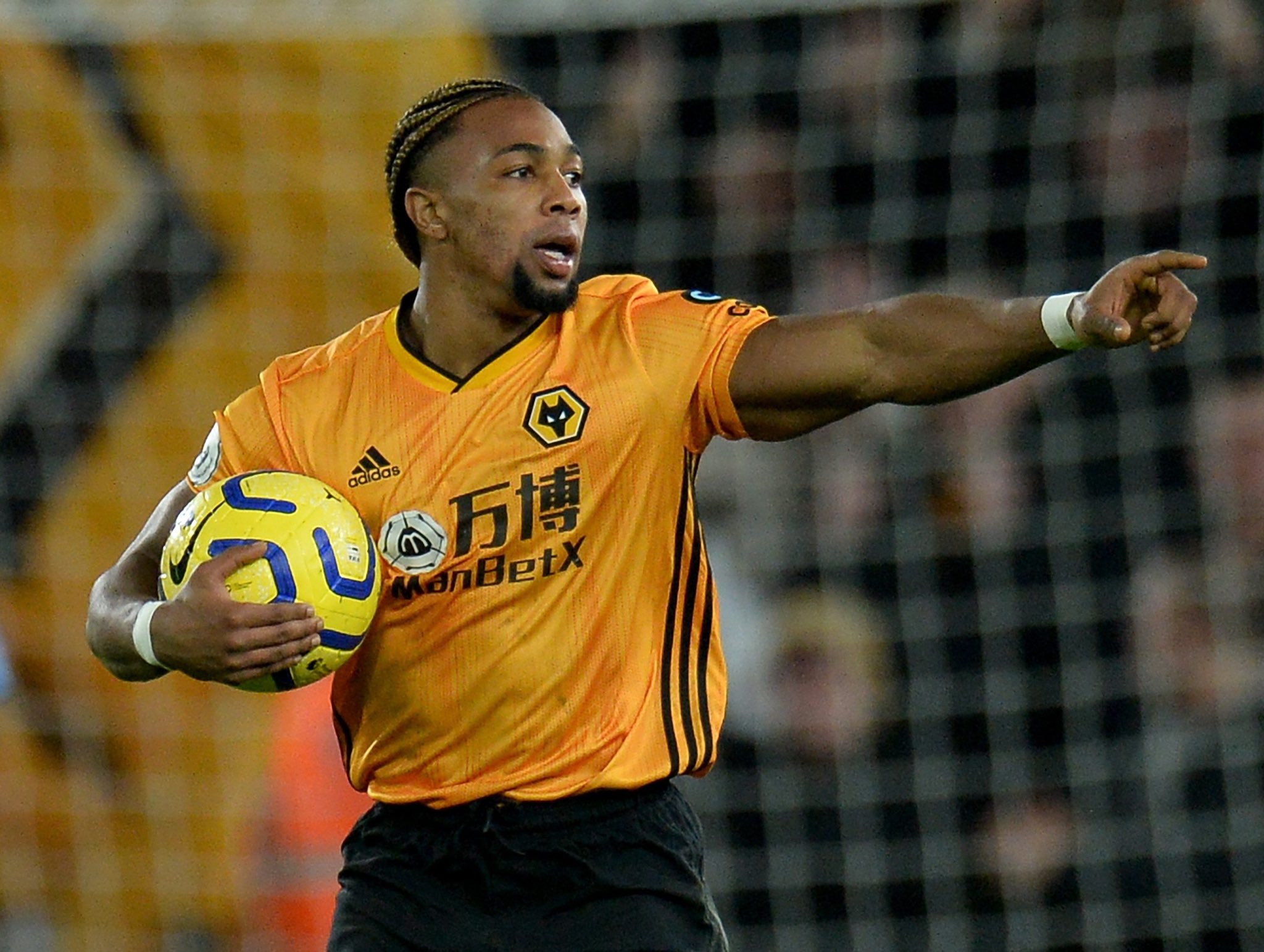 Wolves' Adama Traore handed outline of what he MUST do next by Manager
The chances are that if you have watched Wolverhampton Wanderers this season then you will have noticed Adama Traore, on a weekly basis, flinging opposition defenders aside before surging along the right flank at rapid pace. Because of Traore playing such a pivotal role in the relative success at Molineux this season, Traore's former manager Tony Pulis has highlighted what the next aim should be for the 24-year-old. 
'I'd eventually love to see him play for Spain in a World Cup,' said Pulis, speaking to The Athletic. 
Mindset..
Pulis, who managed Traore during his spell at Middlesborough, suggested that the raw ingredients for Traore to become a top player were always there, he just needed a slight psychology tweak. 
'The big stumbling block he had at Boro was that he needed confidence. He needed someone to love him and trust him. 
'We spent a lot of time together chatting over a cup of tea, I was trying to build up that relationship and confidence. It was about encouraging him to express himself and not worry about making mistakes."
After rising through the ranks at Barcelona, a largely quiet season at Aston Villa resulted in many thinking that Traore's career was on somewhat of a downward trajectory. Pulis however always remained confident in Traore's ability, instead believing that he simply wasn't playing in a system that is suited to him.
'When I went to Boro I knew all about his attributes, I'd seen him play for Villa when I was at West Brom, I got a feel for that extraordinary pace and power. In Spain he'd played 4-3-3, with two side forwards playing up and wide, so he was always on top of people and not giving himself enough room to get into his rhythm.'
Klopp's a Fan…
It appears that Pulis isn't the only manager who felt that Traore's development into a great player was only a matter of time, Jurgen Klopp also describing Traore as "pretty much unplayable."
'He is a big, big talent,' stated the Liverpool boss in a press conference. 
'You would never have thought that he is that young, but he is still very young, and now he has found it (the right manager). It was always clear it would happen one day, and now it has. Good for Wolves.'
Can he break in?
If Traore is to break into the Spanish squad, he will have to do-so by first impressing enough to be given the opportunity to break into a side that is yet to taste defeat since a 3-2 loss at Croatia in 2018. However, if Spain boss Luis Enrique's 'he's evolved a lot. He's very interesting' quotes are anything to go by, Traore might well be on his way to gaining international recognition.
We hope you enjoyed the article "Wolves' Adama Traore handed outline of what he MUST do next by Manager."
Do you see Adama Traore at Wolves next season or will he be lured away? Let us know!
Fancy writing for us: Apply to become a Sports Writer at the Sporting Ferret
If you liked this article why not check out: