FOOTBALL'S EVOLUTION: WHEN WERE THE 'GOLDEN YEARS'?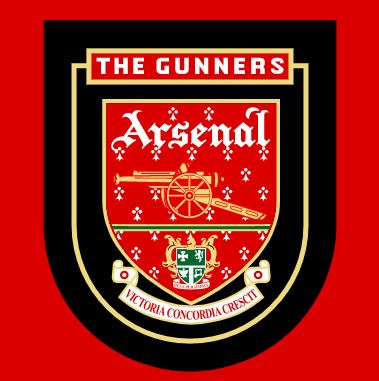 The Evolution of Football
Football has changed dramatically even in my life time. I remember as a young boy attending my first ever game at Highbury, to watch David Seaman's testimonial against Barcelona. Although the result didn't go the way of Arsenal, I recall feelings of excitement, anticipation and pure unrelenting passion for the game. Highbury was a cauldron of noise, and the players on show were some of the best I have ever seen live or on television. My footballing appreciation began at the end of the 1990's and through to the present day. Along this journey I was lucky enough to witness the greatest period in my team's history, and perhaps that in itself swayed my opinion on when the golden years of football began and ended. Despite my loaded opinion of the facts, I want to review the evolution of football in the last 25 years and create an informed argument for which changes were for the better, and which changes fuel the nostalgia of all football fans to this day.
Football Players
Undoubtedly, the first thing all football fans recall when they reflect on their team's history is the players. This is perhaps the most perceptive topic up for debate in this discussion. This was made very clear recently by Gary Lineker, Ian Wright, and Alan Shearer on BBC One's MOTD: Top Ten series. Although we can all agree there are certain players who will remain in premier league folklore for all eternity, many of whom played for my beloved club, the apparent lack of agreement from some of the great pundits (and ex-players) demonstrated how much of a challenge it is to definitively choose 'the best'.
Nevertheless, one clear settlement between these footballing minds was that the majority of the greatest players in Premier League history played in the era I personally describe as the golden years (1995-2005). Upon closer examination of the lists chosen by Wright, Shearer and Lineker, it became obvious that they also favoured the titans of this period. The lists consisted of Schmeichel, Vieira, Cantona, Henry and obviously Shearer himself, all of whom helped to shape the game through their pure class and skill. I am prepared to accept however, that there may have been a hint of bias involved in the selection process. When you consider the age of the pundits broadcasting their picks, and the teams they played for, you can make a solid argument for some element of favouritism. Despite this, a number of 'modern' players made their lists too, with the likes of Cristiano Ronaldo, Wayne Rooney and Petr Cech receiving honourable mentions and praise. Don't get me wrong, the players mentioned, along with many other incredible talents (for example Drogba – said through gritted teeth after he single-handedly destroyed my dreams of seeing Arsenal win a trophy at the 2007 League Cup Final in front of my very eyes), deserve their place in the history books just as much as the 'old school' players. The argument I am making is that, despite their undeniable talent, they don't have the same raw emotion; they don't have the same warrior like attitudes; they don't have the same chemistry with me as a football fan.
Verdict – A win for the team we will refer to as the "Nostalgia Generation" 1995-2005.
Football Managers
If I was asked to name the most successful managers in Premier League history, three names immediately come to mind. Sir Alex Ferguson, Arsene Wenger and Jose Mourinho. Now, evidently these managers had extremely successful careers that spanned both the "Nostalgia Generation" and the "Modern Generation". This makes a reasoned argument more challenging and perhaps individual reviews in a later blog post would help to provide clarity. However, in the spirit of making an informed choice, we can begin to consider other managers that helped to shape football both positively and negatively. The 1996 European Championships gave England fans perhaps their fondest memories of near success, until the most recent 2018 World Cup campaign. Terry Venables manufactured a team of superstars to challenge the old foes Germany, with a penalty shootout again proving to be our downfall. Perhaps, based on the player's reviews of Terry as a manager in a recent ITV documentary on the tournament, we can add "El Tel" to the list of success stories.
It is also worth mentioning at this point that some of the greatest managers in Premier League history are still plying their trade there now. Pep Guardiola and Jürgen Klopp are dominating a league now fuelled by the super-rich, super stadiums and super television coverage. This evolution for football fans is undoubtedly a positive one, but can their success be compared to the success of former greats like Ferguson and Wenger, when you consider the differences in budgets and facilities. The argument I am trying to make is… if Jürgen Klopp or Pep Guardiola managed Manchester United in 1999 would they have won the treble? If Jürgen Klopp or Pep Guardiola had managed Arsenal in 2004 would they have achieved the invincible season? My overall feeling based on the copious matches, interviews and new stories I have observed regarding these two giants of football management is yes, they may well have done.
Verdict – A win for the "Modern Generation" when you consider the Ferguson, Wenger and Mourinho also creep into this catchment along with the Pep and Jürgen.
Football Stadiums
As an Arsenal fan I experienced the full spectrum of emotions that comes with moving from a smaller, more intimate ground, to a bigger super-stadium. The memories of Thierry Henry kissing the turf after scoring a hat-trick on the Gunners last ever game there, or my first ever visit to the magnificent home of Arsenal will always make me miss Highbury. I do however understand why we had to move. In the evolving world of football, money is king and if you want to compete you need to generate and spend currency wisely. Despite this fact, does it mean that moving stadiums was the right thing to do?
Anfield is perhaps one of the greatest and most iconic stadiums in English football. Steeped with history and success, an away game at Anfield under the lights is something a lot of teams still fear to this day. This stadium has a capacity of 54,074, significantly lower than the Emirates Stadium or Old Trafford, and yet it inflicts fear in the hearts of players and fans alike. Some of the greatest atmosphere's I have experienced at football stadiums in my life have come from the lower leagues. Passionate fans, for whom their season ticket is their pride and joy, automatically renewed and never forgotten. In the 1990's and the early 2000's iconic English stadiums had that same buzz. Players-turned-pundits like Gary Neville, Thierry Henry and Jamie Carragher openly admit the intimidation they felt travelling to away games at the countries big sporting venues. If I ask myself whether players feel that way now, in the super stadiums, with the vastly expansive high-tech changing facilities and platinum level service, my response would be "I doubt it".
Verdict – A win for the "Nostalgia Generation" – what I wouldn't give for one more end of the season title decider at Highbury.
Football Fans
Everybody remembers the walk to their famous ground, the half time food and the programme stalls. Our footballing memories fuel our passion for game and create an unbreakable bond with the sport that we love. I remember attending another game as a young man, in a lower league play off, where the songs that the fans were singing were definitely more entertaining than the football on show. The songs were a connection between home and away, often taunting but usually in good spirits. The language was often colourful and not often repeated to your grandparents when you saw them for Sunday lunch. However, the character created the atmosphere, and this created the memories for me. Football has always been about the fans, and that is why it can be difficult to see the super stadiums of today often empty. Super wealthy season ticket holders who don't attend, overpriced match day tickets that don't sell, or a global audience that has grown so far that fans cannot geographically commit to match days.
Living close to Leeds, my local team is Leeds United. This is an example of a club that still retained the fan base of their glory years. They have a stadium which is definitely still intimidating, and an atmosphere still revered throughout English football. So why is this? I can tell you from the experiences of close friends who follow Leeds, it is because it is so difficult to get a ticket for a match day. Leeds United sell out their 37,890 seater stadium regularly. Admittedly, it needs some renovation and the burgers there are absolutely abysmal, but it feels like a traditional football stadium. It feels like the memories I have of football growing up. I am sure this can also be said for many grounds around the country, ones I am yet to visit and hope to see in the future. There is no substitute for live football, in a packed stadium, with noisy fans and a great atmosphere. This is definitely an area that the bigger clubs could learn a thing or two about, including my beloved Arsenal in their new super stadium. Don't get me wrong, the facilities nowadays are fantastic, the food exceptional and the views incredible, but this doesn't substitute for an atmosphere where the hairs on the back of your neck stand up for the full 90 minutes.
Verdict – A win for the "Nostalgia Generation" – bring back 'Final Countdown – Europe' sung across the North and South Terrace any day of the week.
Conclusion
Whilst I am aware this is probably still totally biased, I am unapologetically crowning the "Nostalgia Generation" of 1995-2005 as the winners of this review. The Golden Years for me, as an Arsenal fan, but also as a football fan, coincided with a group of players who gave everything on the pitch; when the game was not dominated by cash and mega-rich owners; when managers wore the hearts on their sleeves and often had them ripped off on the touch line; when stadiums were smaller, more intimate and packed to the rafters with true football fans who gave up every weekend in devotion to their team. Although I love football now, and I will continue to do so for the rest of my life, I will always have a special place in my heart for the "Nostalgia Generation" and I thank them for the joy they gave, and continue to give, to me.
Read more football articles here
– The Top 10 Highest Wage Bills In World Football
– English Football postponed until at least 30th April
– Most Valuable Football Squads 2020