Happy Birthday Dennis Bergkamp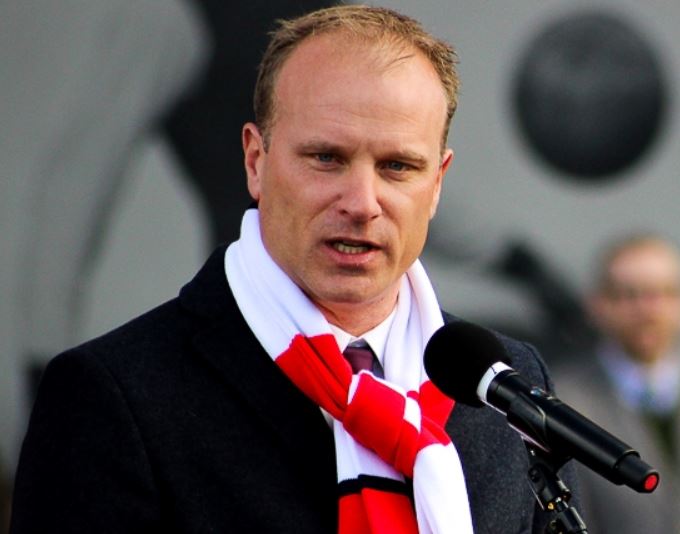 Happy Birthday Dennis Bergkamp: The Iceman, The Myth, The Legend
There's only one Dennis Bergkamp, one Dennis Bergkamp, walking along, singing a song, walking in a Bergkamp wonderland. Hearing that song sung passionately by the Arsenal faithful will forever fill me with joy and fond memories. The Iceman was a truly great player, one of the best to grace the premier league so far and I am sure for years to come. This is a tribute to Dennis, on his 51st Birthday, where we look back at some of his most memorable goals and I attempt to decide the best 5, which by the standard of his goals will be no easy task.
When I woke up this morning I went through my usual routine of tuning in to TalkSport, to give me my daily fix of sport during these unprecedented times. This morning in particular I really enjoyed the show, with Max Rushden informing me it was the birthday of one of my favourite ever players. Max Rushden, with the help of Barry Glendenning, also attempted the near impossible job of deciding Bergkamp's best goals in tribute to the Iceman. I have to say, this debate inspired my blog today, but not because I disagree with Max and Barry, the complete opposite in fact. I think they got the verdict spot on, and below I am going to outline why.
Dennis Bergkamp's Top 5 Goals
5. Bergkamp vs Bolton Wanderers, 1996
Dennis Bergkamp, clad in the famous red and white strip of Arsenal, received David Platt's pass 25 yards from goal. Under little pressure from the Wanderers defence, Bergkamp swivelled and immediately set his sights on the top right hand corner of Keith Branagan's goal. Bergkamp unleashed a thunderbolt, the likes of which Zeus himself would have been proud, which flew ferociously into the net. Magic.
4. Bergkamp vs Bayer Leverkusen, 2002
Iconic Arsenal. A Champions League night at Highbury. A match Arsenal needed to win. Arsenal took the lead early through a Robert Pires and Thierry Henry masterclass. Patrick Vieira followed soon after, but once again it was the Dutchman who stole the show. With seven minutes remaining, Dennis picked up the ball from Sylvain Wiltord on the edge of Leverkusen's penalty area.
His first touch to the naked eye looked like it took him away from goal, but in Bergkamp's cool and calculated mind, he had Bayer exactly where he wanted them. With a quick glance to spot the goalkeeper off his line, he manufactured a sublime chip that bamboozled the goalkeeper and secured a 4-1 win for the not-so-boring-boring Arsenal.
https://www.youtube.com/watch?v=zQg6n1QIgQQ
3. Bergkamp vs Leicester City, 1997
My Father-in-law won't enjoy me recalling this special goal. I do however imagine that as a Leicester fan he would still appreciate the class and skill of the great man.
The setting was Filbert Street. A late summer Wednesday evening. The goal in question was the third of a fantastic hat-trick, on a night where Bergkamp terrorised The Foxes. Bergkamp made an intelligent run, and was immediately picked out by the savvy David Platt. What happened next will be remembered in football history as one of the greatest pieces of individual skill. Bergkamp stopped the ball dead with a sublime first touch, flicked the ball over a helpless Matt Elliott in Leicester blue, and calmly slotted the ball into the top corner past a floundering Kasey Keller.
Pure genius from the Iceman, but to the delight of my Father-in-law, the hat-trick wasn't enough to give Arsenal the win. You can't have everything I suppose!
https://www.youtube.com/watch?v=N1ZFSLVBbjs
2. Bergkamp vs Newcastle, 2002
As a child I re-enacted this goal an uncountable number of times. Granted – I never get it right, but this article isn't about my footballing inabilities.
With Arsenal still fighting for the title, Bergkamp produced a touch of sorcery after 11 minutes. Robert Pires fired a pass into the feet of the tall Dutchman, and the rest is history. Using the inside of his left boot, Bergkamp flicked the ball around the outside of a dumbfounded Dabizas, who inevitably had got slightly too tight to his man. Dennis then spun the opposite way, leaving Dabizas motionless, and found himself one on one with Shay Given. Bergkamp opened his body up and in true Iceman fashion slotted the ball past Shay Given.
Even if I could manage to replicate this goal, I could never replicate the feeling of wonder and awe that I felt when I saw this for the first time.
https://www.youtube.com/watch?v=1t_Dv2LEa3c
1. Bergkamp vs Argentina, 1998.
We have reached the summit. The journey has been enjoyably nostalgic and we finish with a goal that Bergkamp scored for his beloved Netherlands. I know – complete shock that an Arsenal fan picks a goal that his favourite player scored for a different team, but this is the point where I agree with Max Rushden and Barry Glendenning.
This goal was similar to the one at Leicester City in 1997. However, this goal came on the world stage, with real importance, allowing The Netherlands to progress to the semi-finals. The achievement becomes ever more impressive when you remember that this goal came against one of the greatest footballing nations in history, in the 90th minute of a World Cup Quarter Final. Dennis Bergkamp had announced himself on the biggest and most watched footballing platform, for all to see and enjoy.
Frank De Boer arrowed a speculative ball towards the Iceman, who was pulling away into the Argentine right. It took Bergkamp just over 2 seconds to take 3 touches, and score a goal that the world will never forget. Bergkamp controlled the ball cutely, flicked it inside past yet another bedazzled defender (that is becoming a habit) and extravagantly fired the ball past the goalkeeper. Celebrations ensued, the crowd went wild, and a legend who had been known for some time already, was fast becoming the clear successor to the footballing crown, in the kingdom of world football.
Happy Birthday, Dennis, and thanks for the memories.
Fancy writing for us: Apply to become a Sports Writer at the Sporting Ferret
Read more football news here: