What is the Fastest Tennis Serve of All Time?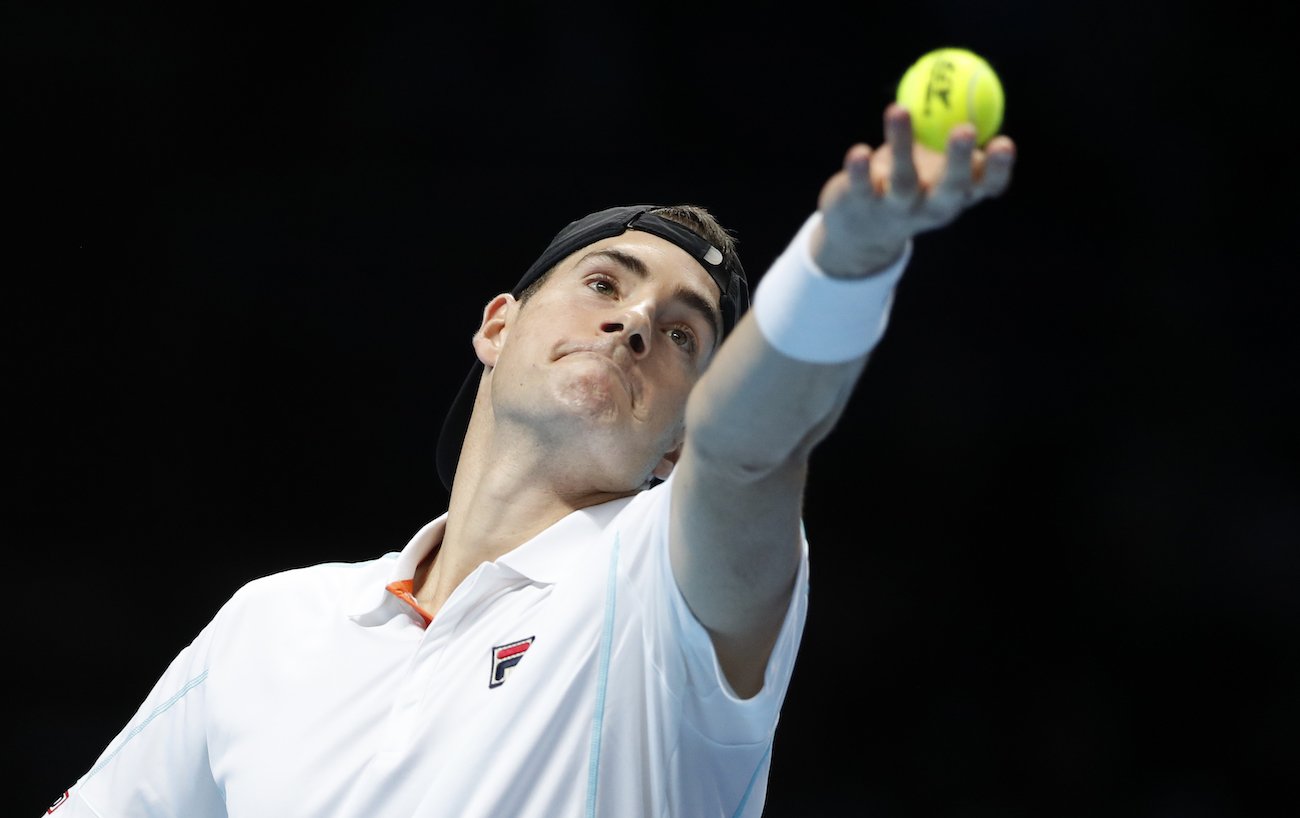 The Fastest Recorded Tennis Serves of All Time
In this countdown we look back at the fasted recorded tennis serves of all time.
Service speed remains a dominant feature in the modern game and can become a players trump card out on the court.
With players getting stronger and cutting-edge technology in tennis racquets making leaps and bounds, serves today are faster than ever.
We take a look at the fastest serves ever recorded by men and women out on the tennis court.
Men's fastest tennis serve
Sam Groth – 263.4kph (163.7mph.)
Australian Sam Groth has the honour of having the fastest recorded tennis serve of all time.
The 6ft 4 Australian set the record during an ATP Open Challenger match in Busan, South Korea in 2012 against Belarusian tennis player Uladzimir Ignatik.
Groths serve clocks in at a staggering 263.4kph (163.7mph.)
Honorable mentions
Second Fastest Recorded Serve in Tennis
Albano Olivetti – 257.5 kph (160mph)
Frenchman Albano Olivetti holds the record for the second fastest serve ever recorded. The French tennis pro also remains the second only person to break the 160mph serve speed barrier.
Olivetti's serve came in 2012 at the challenger level during the Internazionali Trofeo Lame Perrel–Faip.
Third Fastest Recorded Serve in Tennis
John Isner – 253 kph (157.2 mph.)
It would hard to not include American giant John Isner inside this list. The 6ft 10 American is known best for his monster serves  which are delivered consistently throughout.
His monstrous serve is thanks in part to his stature, Isner clocks in as the third tallest tennis player on the ATP behind the Croatian giant Ivo Karlovic and American young gun Reilly Opelka (both 6ft 11 inches.) Ivo Karlovic currently holds the record for the fourth fastest recorded tennis serve.
Isner currently holds the third fastest serve in tennis. The American's serve clocking in at 253 kph (157.2 mph) during a 2016 Davis Cup tie against Bernard Tomic.
John Isner also holds the record for playing the longest match in Grand Slam history against Nicolas Mahut. During Wimbledon 2010 Isner beat Mahut in 5 sets; 6–4, 3–6, 6–7, 7–6, 70–68. The match lasted 11 hours 5 minutes.
Isner's serve is the fastest recorded serve in tennis recognised by the ATP.
Fastest Tennis Serve Female
Georgina García Pérez – 220kph (136.7 mph)
Spaniard Georgina Garcia Perez holds the record for the fastest recorded tennis serve by that of a women.
Perez clocked a serve of 200kph (136.7 mph) during the Hungarian Ladies Open in 2018.
Why is it nearly impossible to hit a 160 mph tennis serve?
A considered calculation of stature, technique, coaching, mechanics and good old practice is said to make the perfect concoction for a fast serve.
A direct correlation has been proven between the height of a player and power during a serve. Therefore it is no coincidence that the top servers of the game are all giants by nature.
The trajectory of a serve remains ever important. Players who are 6ft 7 or above have the ability to hit the ball with a downward trajectory versus those who are under that height unable to do so.
Modern technology has also greatly aided in the incremental increase of serve power over time. The changeover from wooden rackets to today's modern racket is a huge factor in determining serve power. Advancements in string technology and racket materials also play a huge part in determining a fast serve.
Other mitigating factors include court conditions. Faster serves are much more likely to happen on a hard court and during hotter temperatures where there is less resistance to air density, translating to faster speeds.
When you compare the fastest tennis serve with other sports you can see how fast it is.
Fastest Football shot – 114 mph by David Hirst in 1996
Fastest Baseball pitch – 105.1 mph by Aroldis Chapman in 2010
Fastest Cricket Bowling speed – 100.2 mph by Shoaib Akhtar in 2003
What is the average tennis serve speed?
The average tennis serve speed alters between both men and women, as well as pro or amateur. Data shows us that for professional male tennis players the average tennis serve speed is approximately 114 mph (on their first serve) and 93 pmh (on their second serve.)
For women the average tennis serve speed clocks in at 98 pmh (on their first serve) and 82 mph (on their second serve.)
This data was recorded between 2002-2013, so bear in mind the average speeds have likely increased by a few miles per hour in the modern era, as racquet technology and athletes continue to evolve and adapt within the sport.
Check out Wired's video which covers the topic more in-depth.
Fancy writing for us: Apply to become a Sports Writer at the Sporting Ferret
If you liked this article then why not check out: