The Benefits of Swim Lessons for Children's Health and Development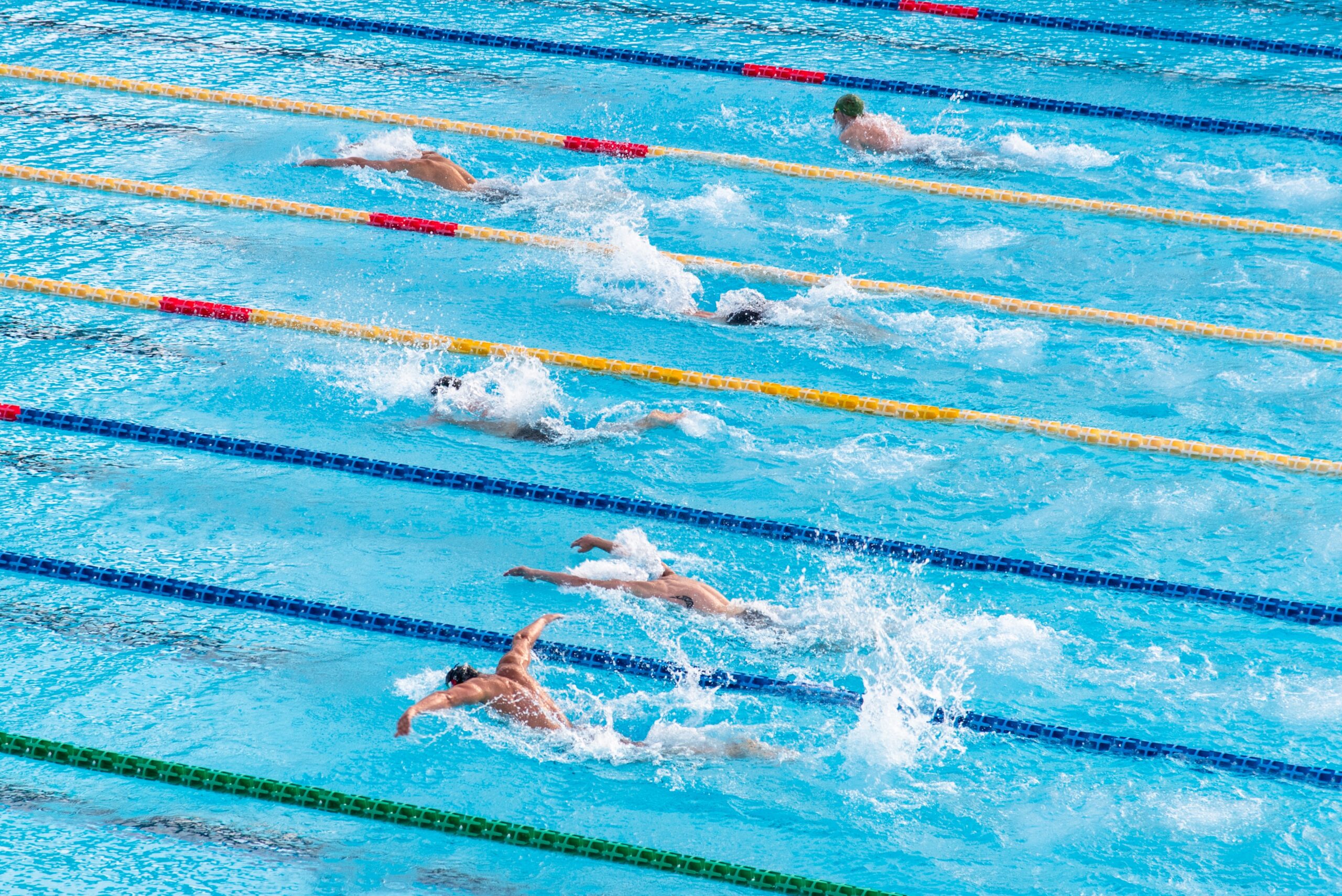 The Benefits of Swim Lessons for Children's Health and Development
There are plenty of options available for extracurricular activities that your child can take part in during their adolescent years. While plenty of these activities can offer benefits, not many can top the number of beneficial outcomes that are attainable through an activity like swimming lessons. Engaging with swimming classes can not only teach your children important skills but can create opportunities to grow in a number of ways while also providing enjoyable, fulfilling social experiences on top of that.
Here are a few of the ways swimming lessons can provide important outcomes that positively affect your child.
Swimming
i
s a Great Way to Improve Your Child's Physical Health
Swimming is a highly beneficial form of physical activity. It creates opportunities for muscle development and growth, motor skills development and coordination, improvement of fast-twitch muscle reactions, increased lung capacity and cardiovascular improvement, stamina, and endurance, and more. Swimming is also a much lower-impact activity than most contact sports, activities such as running, and other sports played on land. This means that swimming is much easier on one's joints and skeletal system, reducing risk of injury and wear and tear over time.
In addition, in a day and age when childhood obesity rates are escalating at alarming rates across populations and geographical locations around the globe, swimming lessons can provide an important source of exercise. It is important to ensure that your child is receiving regular opportunities to be physically active. Regular physical movement and activity is one of the best strategies available to counterweight gain and obesity.
Exercise and physical activities also create other health benefits, including creating positive effects on one's mental health. Especially since the ways children used to be physically active in previous generations are more restricted or uncommon for today's youth, providing opportunities to re-incorporate frequent movement and physical exercise can be vital for your child's health and wellbeing.
Being Comfortable in Water is an Important Safety Skill
In communities, areas, and countries where children aren't commonly taught the basics of swimming, rates of swimming accidents and fatalities are understandably quite a bit higher than in areas where it is more practiced to teach children how to swim. Even if you don't live in a geographical area that includes many waterfronts or swimming opportunities, it is likely that your child will one day find themselves in proximity to a body of water — whether visiting an ocean or lake, a pool or waterpark, a river, or taking part in an activity that happens near or in water.
Countless adults mourn the fact that they were not taught to swim when they were children and that it seems much more daunting or difficult in their older years. Add to this the tragic realities of child (and adult) fatalities through drowning or swimming accidents each year, and the importance of learning to swim should become clear.
Swimming is an approachable, simple skill to master when it is taught effectively. Drowning fatalities are often largely preventable. You can prepare your child to be safe and confident in situations that involve water by enrolling them in swim lessons and making sure they are prepared when they encounter swimming or water activities at any point in their lifetime.
Swim Lessons Provide Opportunities to Learn and Master Technical Skills
Just like any sport or skill, virtually any individual can grasp the basics of swimming, but to truly master it can take large amounts of time and dedication. Swimming is a highly technical skill that branches into numerous styles, sports, versions of competition, and levels of practice. This makes swimming a unique endeavor that can cater to your child's interests and enthusiasm.
Whether your child is simply interested in swimming as a social activity or is highly dedicated and becomes interested in pursuing competitive swimming, there are avenues within swimming that cater to just about any personality and interest level.
Engaging with a highly developed sport such as swimming allows long runways for continuous learning and improvement. Swimmers can always work to improve their technique, learn new strokes, compete in different capacities, or tackle related activities and sports like open-water swimming or triathlons. Swimming offers opportunities to learn and develop — activities that preserve brain health and elasticity.
From individual swimming competitions to water sports like water polo or synchronized swimming, swimming offers many varied opportunities to engage in competitive performance. Those interested in swimming competitively might compete in community leagues or events when they are young, join the swim team or water polo team during high school, and then pursue collegiate swimming.
And unlike many other sports, accessible opportunities for organized and competitive swimming extend well into the adult years through Master's competitions and leagues. These continuous opportunities make swimming a strategic sport that will outlast involvement in other contact sports that are often difficult to find or maintain past college.
Taking Swimming Lessons Provides an Important Opportunity to Practice Socializing with Both Peers and Adults
Finally, swimming lessons provide a social environment that is uniquely suitable for children to practice engaging with a variety of individuals they may not normally get the opportunity to interact with. Swimming lessons can expose children to different sets of peers than they interact with at school, as well as children in different age groups. They also introduce children to adults in the form of other participants, coaches, volunteers, parents, or other patrons at the pool or the site where lessons are held.
Swimming lessons also provide opportunities to practice relationships and situational interactions they might not be otherwise exposed to. Coach-to-athlete, teammate-to-teammate, and athlete-to-competition relationships and interactions are just a few examples of the ways swim lessons can help your child experience varied social relationships and circumstances that can help them develop socially and interpersonally.
These benefits are all available to your child when they engage in swimming lessons. Swim classes, events, and teams can provide not only these tangible health and development benefits but can create lasting memories and positive experiences for your child.
We hope you enjoyed the article 'The Benefits of Swim Lessons for Children's Health and Development.' Are you a fan of swimming? Let us know!
Read more on sports below: