The Advantages of Using Bitcoin for Sports Betting: Faster Transactions, Lower Fees, and More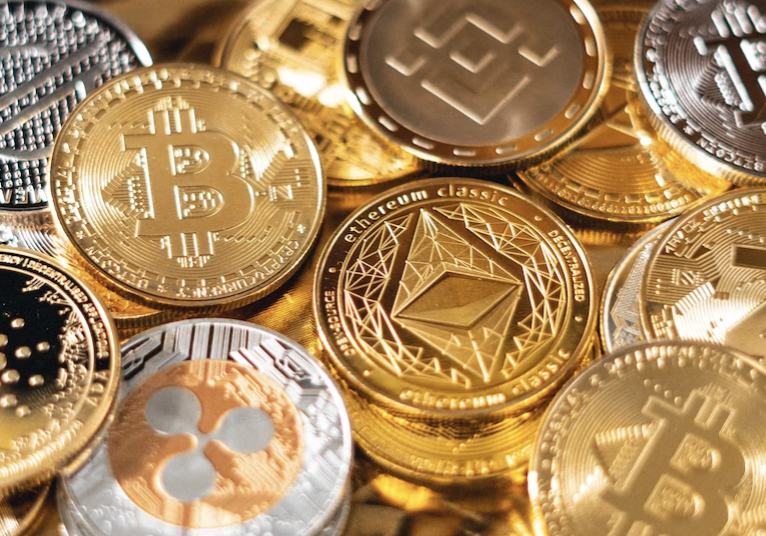 The Advantages of Using Bitcoin for Sports Betting: Faster Transactions, Lower Fees, and More
There's no question that cryptocurrencies and betting on sports are two of the most popular things to do today. The growing popularity of these two industries has led to many new businesses and products being created to capitalize on this trend.
All this is happening because Bitcoin, the most popular cryptocurrency, offers several advantages over traditional payment methods, such as faster transactions, lower fees, greater security and privacy, and more. Now, we'll talk about the benefits of using Bitcoin for sports betting and why it's quickly becoming many sports bettors' first choice.
Faster Transactions
Bitcoin has quickly become the go-to currency for online sports betting. For players, this means more opportunities to bet on the Bitcoin sports betting sites they love. In addition, Bitcoin allows instant transactions between players and sportsbooks, eliminating the time needed to process a traditional payment method such as a bank transfer or debit/credit card transaction. This means you can always ensure your money is being transferred securely and quickly. Bitcoin also has more significant limits than other payment methods when making deposits and withdrawals from online sportsbooks.
Bitcoin is safer than other ways to pay, like PayPal or credit cards, because a single company does not control it. This is because there is no central point of attack that bad people could use to steal money or data. When you use Bitcoin instead of traditional payment methods like bank transfers or wire transfers, you can have a better user experience.
Transactions are fast and easy to carry out, even on mobile devices, making it convenient for bettors and bookmakers. In addition, since Bitcoins don't have borders like traditional currencies do, players worldwide have more betting options. Plus, because Bitcoins are anonymous, you can choose whether or not you want to reveal your identity when placing bets.
Lower Fees
At first glance, it might seem like cryptocurrencies are a gamble. After all, how can something that's not backed by anything be worth anything? However, the reality is that cryptocurrencies charge a minimal fee, making them worth considering for both personal and business use.
Bitcoin eliminates intermediaries and their associated fees. With so many intermediaries involved in conventional payment systems (like banks), customers pay high fees for each transaction. These fees can add up quickly and limit the amount that customers can spend on their purchases. With Bitcoin, however, there is no need for intermediaries. All transactions are conducted directly between buyers and sellers without any third-party involvement. This reduces costs significantly for both buyers and sellers.
Customers gain access to international betting opportunities at reduced costs. One of the main benefits of using Bitcoin over traditional payment methods is that it allows customers to bet internationally without facing high expenses related to currency conversion or foreign exchange rates. This means that you can now explore new betting opportunities from around the world at reduced costs.
Greater Security and Privacy
Since sensitive information like credit card numbers or bank account numbers don't have to be shared, transactions are safer and more private. In addition, bitcoins are kept in a digital wallet that is protected by strong cryptography. This means that hackers can't get to the money even if they can hack the wallet. This provides a much higher level of security than traditional methods of payment.
With Bitcoin, you can also use lower transaction fees than most traditional payment methods. This is because cryptocurrency payments are processed on a peer-to-peer basis, so there is no intermediary or third party taking a cut of the transaction fee. This makes it particularly beneficial for international payments and transfers, where fees can be pretty high with traditional methods.
Also, Bitcoin is a decentralized currency with no central authority or government backing it. This means that its value is not subject to the whims of governments and financial institutions, making it much more stable and reliable than fiat currencies.
Accessibility and Convenience
Bitcoin is a quick and easy way to put money into and take money out of your online sports betting account. Transactions are fast, secure, and free of charge, with minimal fees per transaction. In addition, anonymous transactions enable users to remain anonymous when making wagers or receiving payments for winnings without providing any personal identification information.
Bitcoin makes it easy to transfer funds across international borders at any time, allowing people worldwide to easily access their favorite sportsbooks regardless of location restrictions that certain countries or jurisdictions may otherwise impose.
Funds are kept safe in dedicated multi-signature wallets that use strong encryption technology and require multiple signatures before funds can be moved to protect against theft or fraud-related activity occurring on the user's account balances due to an outside attack targeting them directly or their chosen bookmaker's infrastructure systems, which could result in significant losses incurred by the user if such an attack were successful.
Bitcoin also allows for greater transaction transparency, which helps verify the legitimacy of players, thereby protecting honest players from scams such as card counting, which unscrupulous individuals use at table games offered through some gambling sites.
Conclusion
Bitcoin has a lot of benefits for people who bet on sports, like faster transactions, lower fees, and more security and privacy. With its global scope and decentralized architecture, it is no wonder why so many people are turning to Bitcoin for their sports betting needs. It's a good choice for anyone who wants to switch because it's easy to use, get to, and has better security.
The potential for Bitcoin to continue revolutionizing the sports betting industry and the broader world of finance is undeniable. With its secure, decentralized nature, Bitcoin offers a unique and efficient way to transact business. So, if you want to try out Bitcoin for your next sports bet, now is perfect. Enjoy these benefits today by signing up with a trusted online sportsbook that accepts cryptocurrency payments.
Read more on sport below: